*UPDATED* 

Dark Chocolate Coconut Bites
For Christmas this year I got fancy and switched out the regular chocolate chips for dark chocolate morsels and rolled them in coconut (see full recipe below).  These Dark Chocolate Coconut Bites were a favorite item at the party.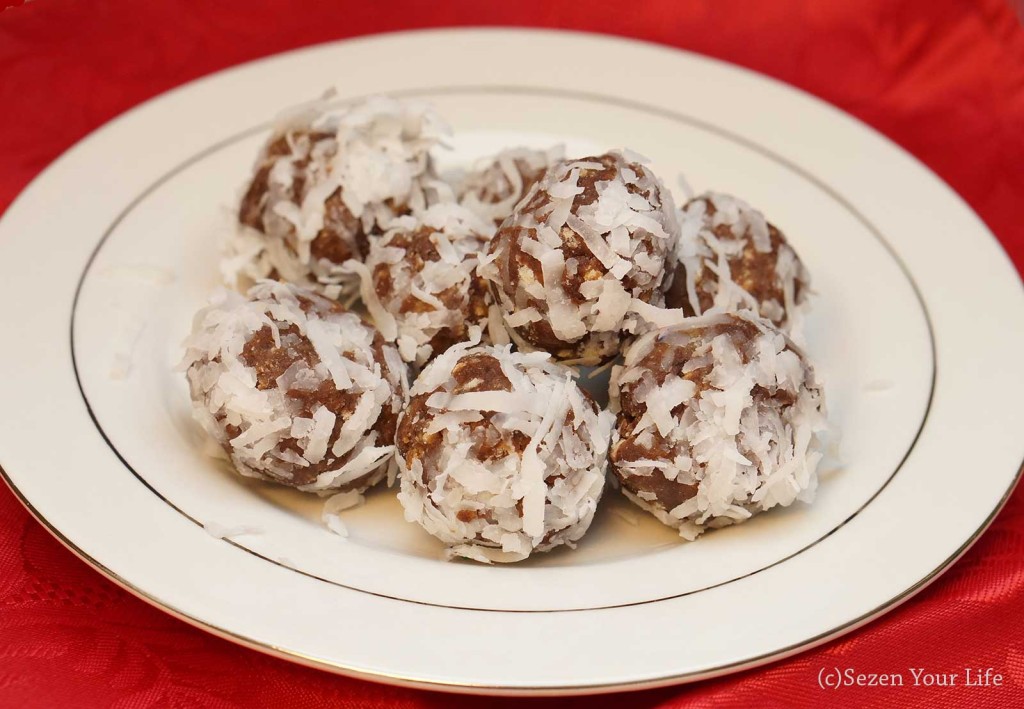 If the post from last week, The Ultimate Gift, got you thinking about Valentine's Day, here is another idea to surprise your sweetheart with a sweet tooth.  This recipe for delicious Fudge Balls comes from my mother-in-law's family, and we always make them for Christmas.  However, we enjoy them so much we find ourselves making them all throughout the year for most holidays and get-togethers.  It's really nice to have an extra set of hands on this one, so try to get the kids involved or spend an evening with your partner making and decorating the desserts together.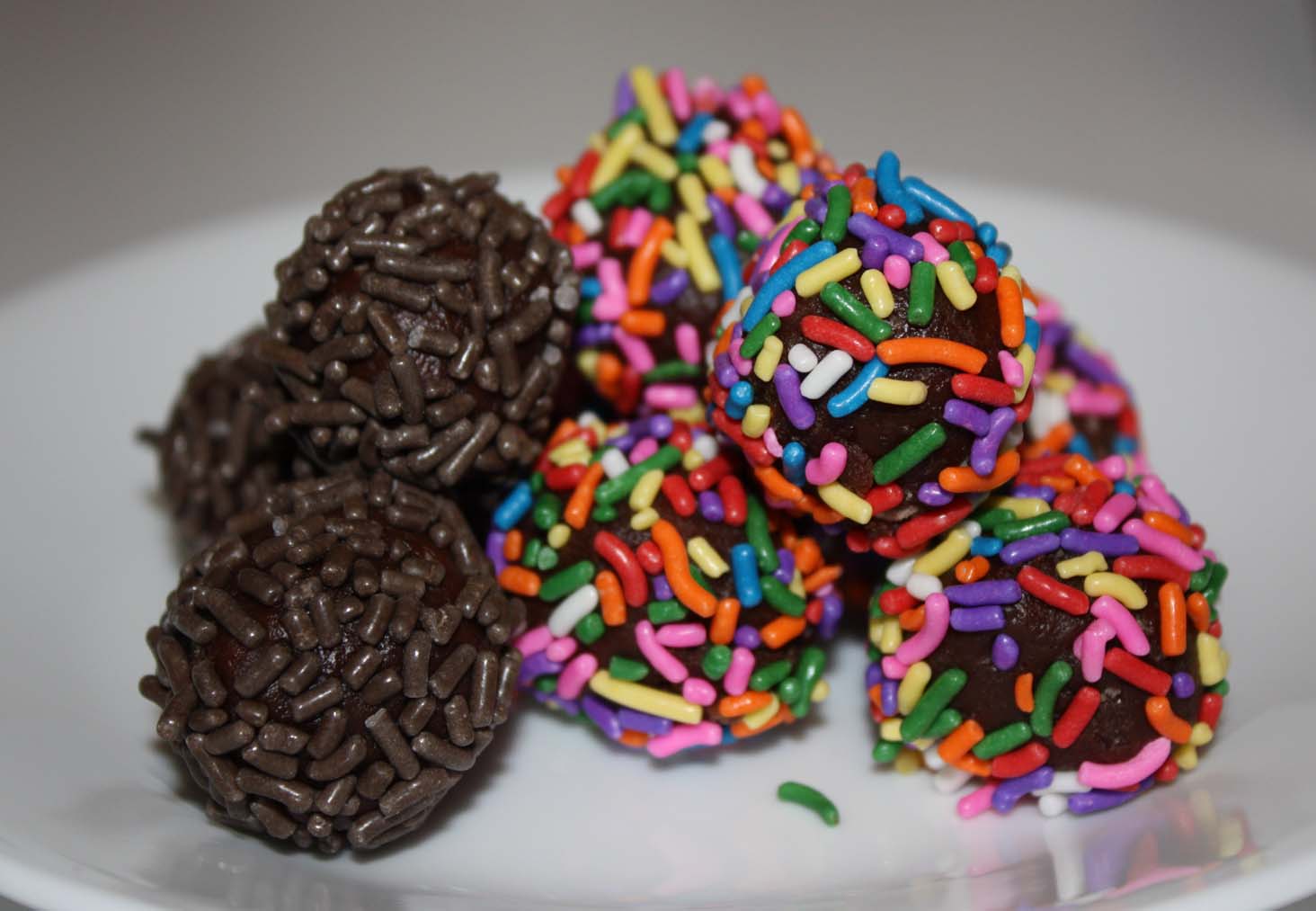 Fudge Balls
Ingredients:
1 cup chocolate chips (6 ounce package)
½ cup evaporated milk
2½ cups crushed vanilla wafers (One 11oz box yields approximately 3.25 cups of crushed wafers)
3 tablespoons corn syrup
1 teaspoon vanilla
½ cup powdered sugar
Topping of your choice (chopped nuts, sprinkles, coconut, etc.)
Directions:
Crush vanilla wafers into crumbs (I place the cookies in a zipper-sealed bag a few at a time and crush with a rolling pin until pulverized.  WARNING!: kids and aggressive husbands love to help with this part, but use a little finesse, bags have been known to blow out.)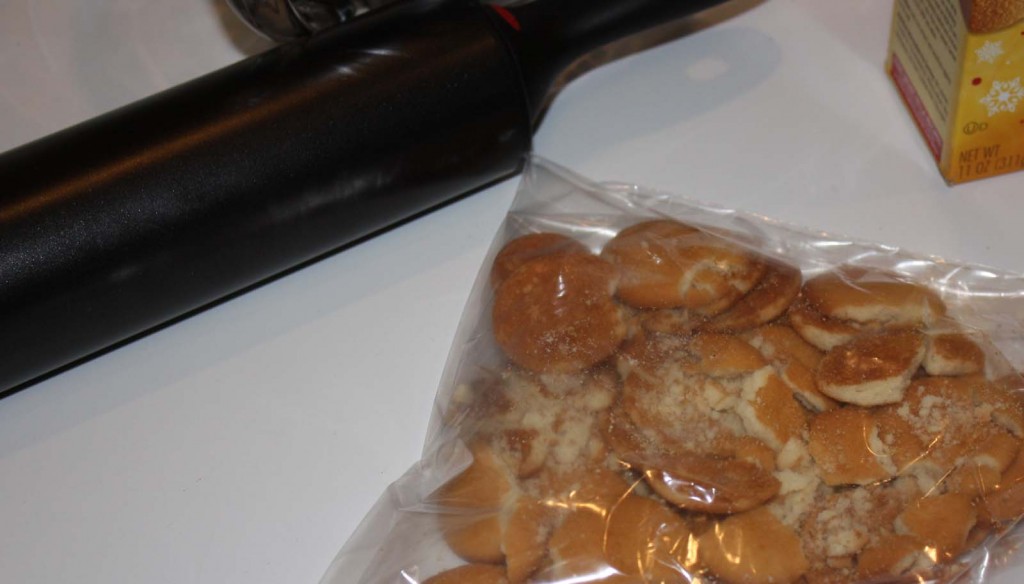 Melt chocolate over hot (not boiling) water – or melt in microwave for 1 minute; stir, repeat 1 minute at a time until melted; be sure not to burn the chocolate.
Stir in syrup, vanilla, and powdered sugar
Add wafer crumbs
Add evaporated milk a little at a time
Mixture will be sticky.  Let mix stand for at least 30 minutes to firm up; it may need to be refrigerated to firm.
Shape into balls, approximately 1 inch in size
Roll in chopped nuts, sprinkles, or toppings of your choice
Generally, we make at least a double batch so we can share with friends or take extras to work.  The last 2 steps are when it is especially beneficial to have a helper.  Your hands can get pretty sticky with the mixture, so it's great to have someone else roll the balls in the toppings and then place them on a tray.  They are a delightful bite-sized dessert perfect for classroom parties, cookie exchanges, or to keep on hand for that late-night chocolate fix.  The pictures show us using chocolate and multi-colored sprinkles.  The baking aisle has many different colors to make the Fudge Balls very festive.  You can also look there for chopped nuts, flavored baking chips (which may need to be the super mini size or chopped to smaller pieces), or your favorite candy to add color, texture, and personalized flavor.  Have fun this week and make some with your loved ones.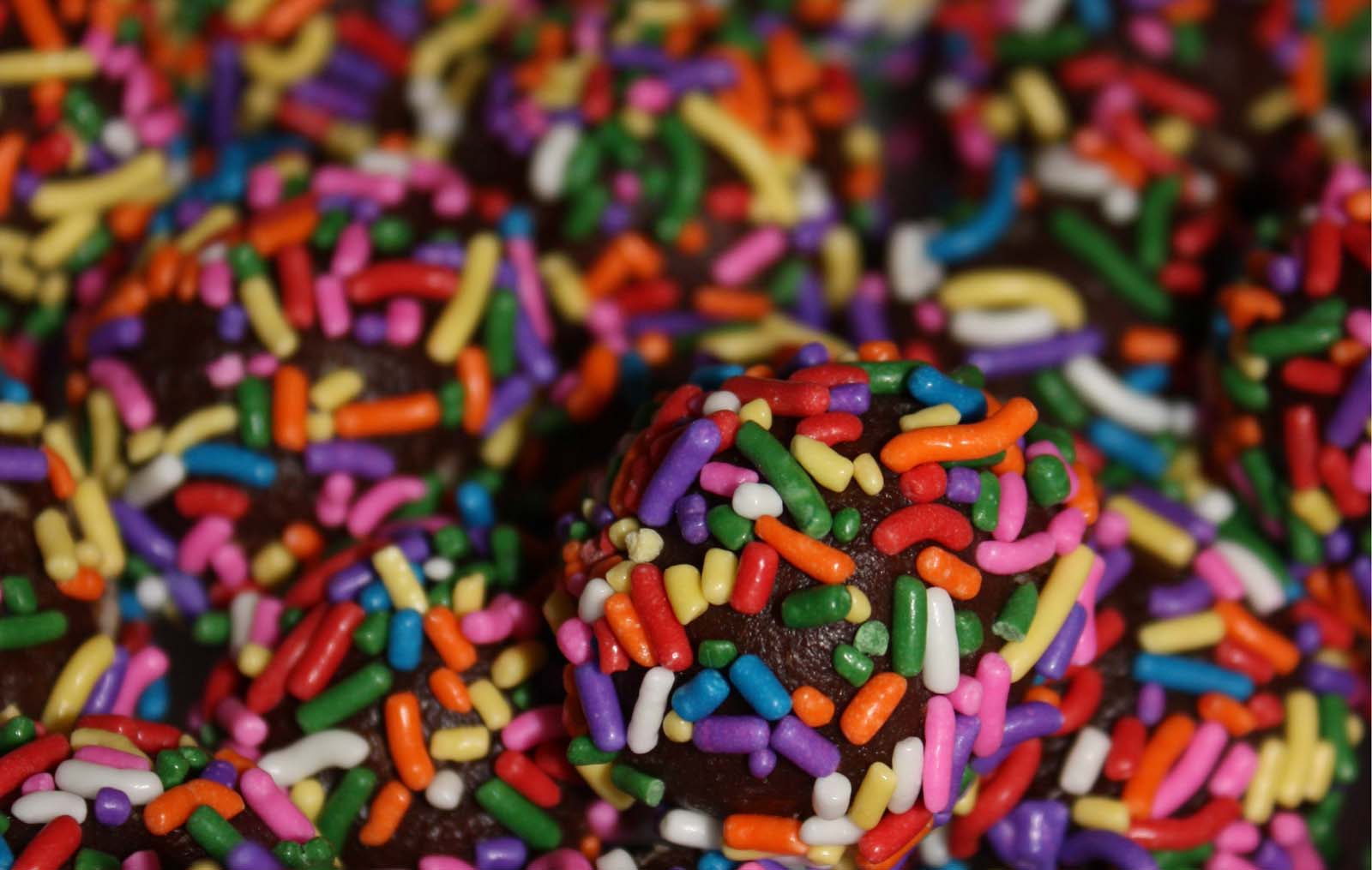 You Might Also Like: