Keeping up with my cooking journey, last night for dinner I made lasagna.   I got the recipe from a friend who clearly has a culinary gift.  She wrote this herself and has been gracious enough to share it.  I love this method because it's easy and uses no-boil noodles, which saves a lot of time and hassle.   This lasagna is simple to put together yet always a crowd pleaser.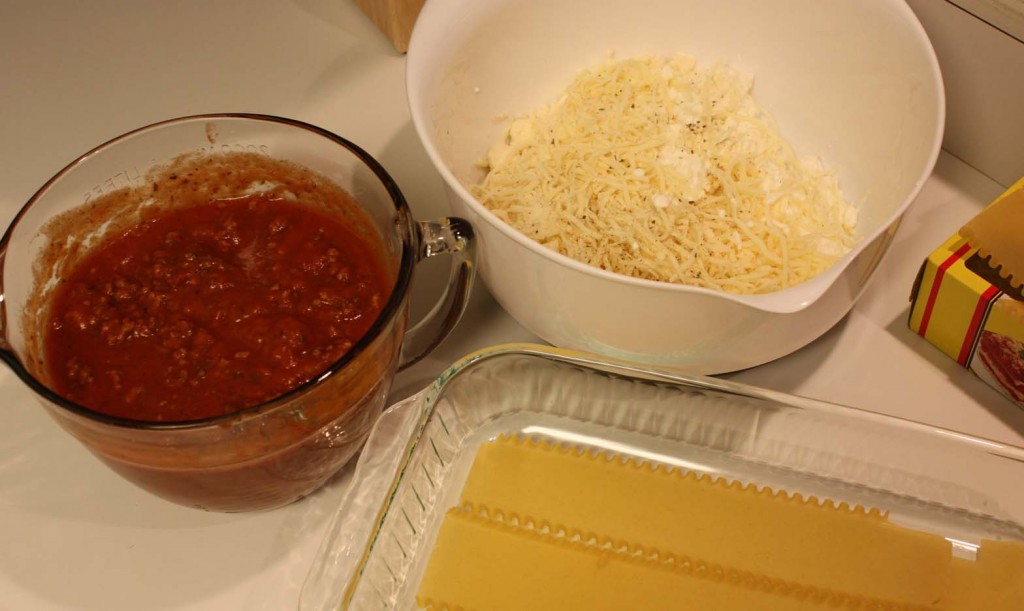 1 box, no-boil lasagna noodles
32oz container of cottage cheese
1 lb. shredded mozzarella cheese
½ C. parmesan cheese
parsley, Italian seasoning, salt, and pepper to taste
24oz spaghetti sauce of choice
small can of tomato paste
1 lb. hamburger
Begin by browning and draining the hamburger (*See notes below for my tips on a clean and speedy process)
Mix hamburger, spaghetti sauce, and tomato paste in a bowl
In a separate bowl mix cottage cheese, mozzarella cheese, parmesan cheese, and seasonings (I reserved about 1 cup of mozzarella cheese for topping)
Line the bottom of the pan with 1 layer of noodles, then start layering the meat sauce mixture, noodles, then chesse mixture, alternating one at a time.  I ended up with 4 layers of noodles and 2 each of cheese and meat sauce.  The final layer was the cheese layer, and I sprinkled the extra mozzarella across the top; additional parsley and can be added for garnish, as well.
Bake at 350 degrees for 1 to 1½ hours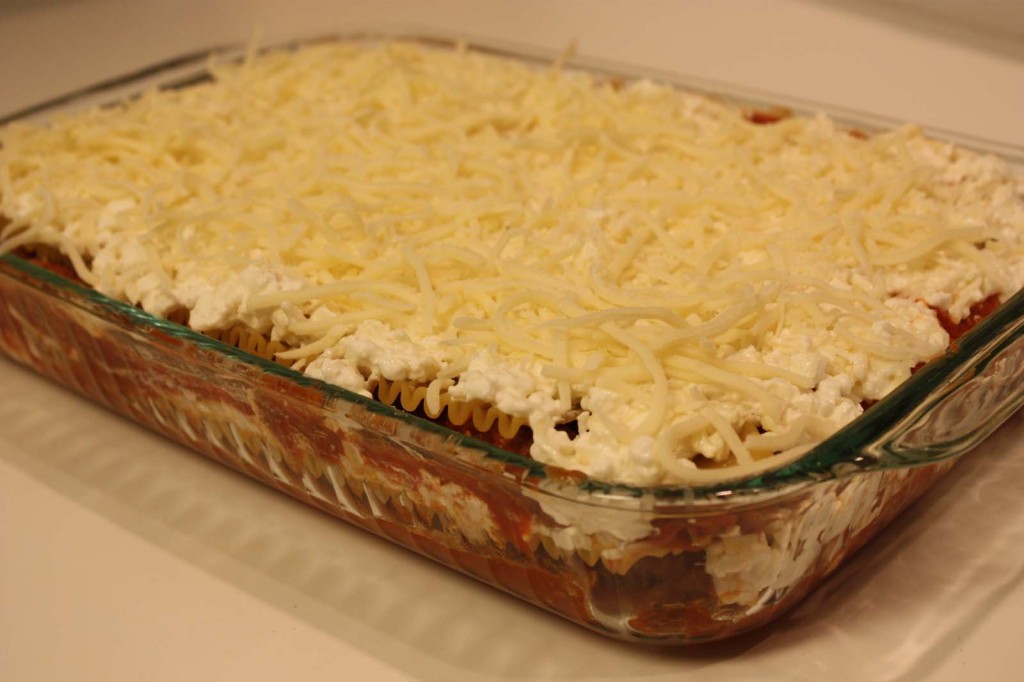 And that's all there is to it.  It smelled delicious while cooking and tasted fantastic, both my husband and I loved it.  We are actually looking forward to leftovers for dinner tonight.  This recipe is great because of its ease, and it lends itself well to substitutions (for example: removing the meat for a vegetarian diet, or adding extras such as mushrooms, tomatoes, onions, and peppers).  Try it out and see what you think.  If you have suggestions, or try it with a twist, let me know how it goes.
*Tips for clean and fast browning:  When I have hamburger to brown, I generally do it in a high-quality microwave safe bowl with vented cover.  It saves time and makes cleanup much easier since the container is dishwasher safe, as well.  I personally use the Large Micro-Cooker from Pampered Chef.  The lid locks down and the pour spouts on either side make it ideal for draining off the grease once the hamburger is cooked.  I'm sure there are several other options available at local stores or online too.  It generally only takes about 5 minutes in the microwave.  Every few minutes I check it to stir and break up the meat until fully cooked.  No more splatters on the stove top and no awkward ladling out the grease while trying to keep the meat in the pan.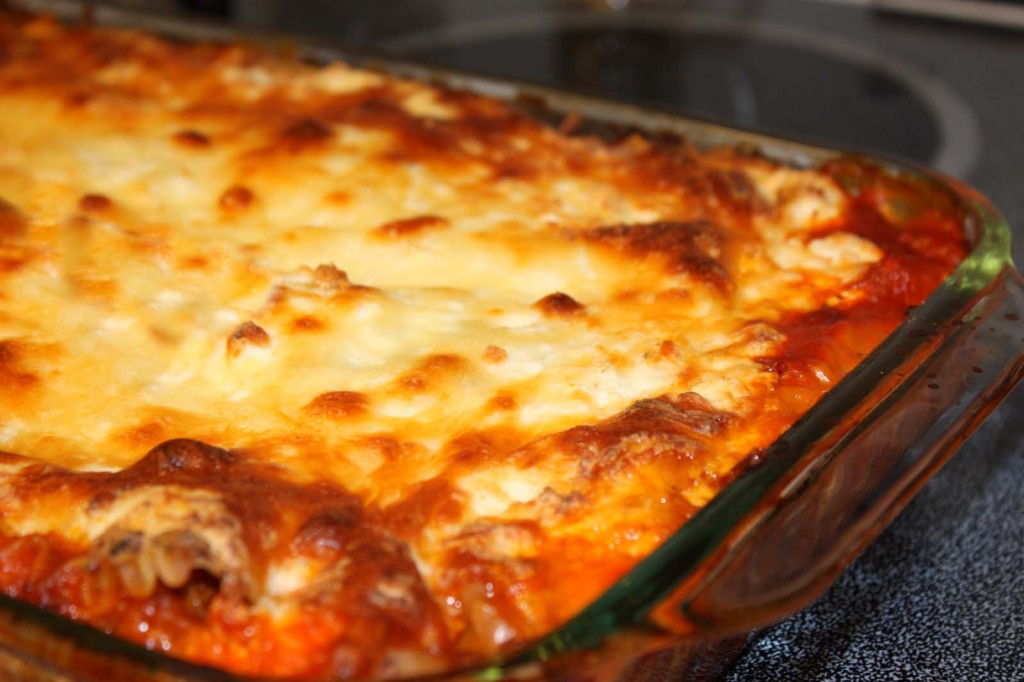 You Might Also Like: