Sensory Blanket for Alzheimer's/Dementia Patient Care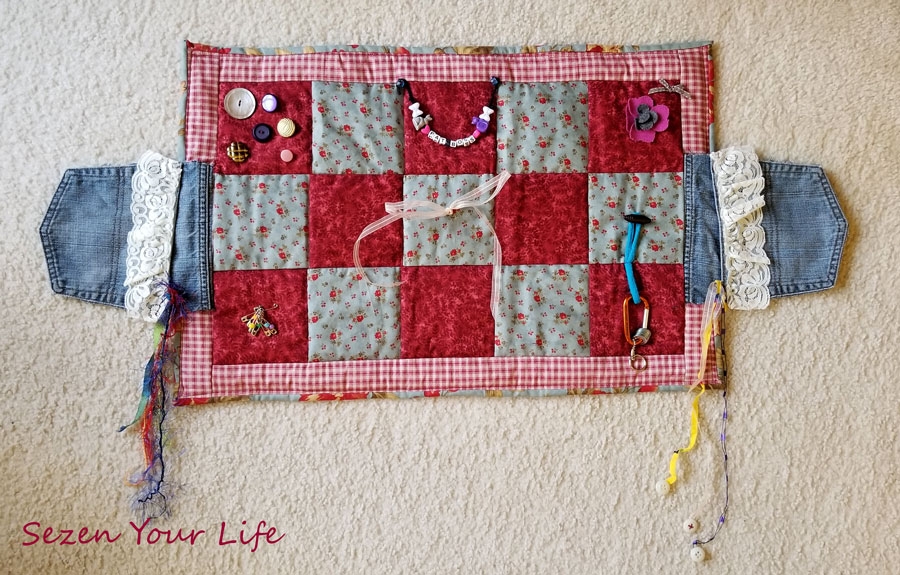 Browsing through our local publication, The Connection Magazine, I came across an article that sparked my interest and warmed my heart.  Knit for Peace, shared a column about creating fidget hand muffs and blankets for patients with dementia.
I love creative projects, especially ones made with compassion and a purpose.  I was surprised I had never heard about this idea.  Our family is all too familiar with the struggles that accompany a loved one progressing through the stages of Alzheimer's and dementia.  The concept of a sensory blanket (or fidget/busy blanket as some people call it) really excited me.  It would be a practical way to show our love, get the girls involved, and hopefully provide a gift for Grandma that she could use and enjoy.
I believe God had His hands in this one.  Within 2 days I had a completed lap quilt (with a full schedule and 2 younger girls in the mix, projects can often get delayed and take weeks or even months).  I was thankful to find several pre-cut squares from a quilt I had made many years ago; and there was plenty of fabric remnants to finish the small project.  I actually ended up having everything I needed in my craft closet.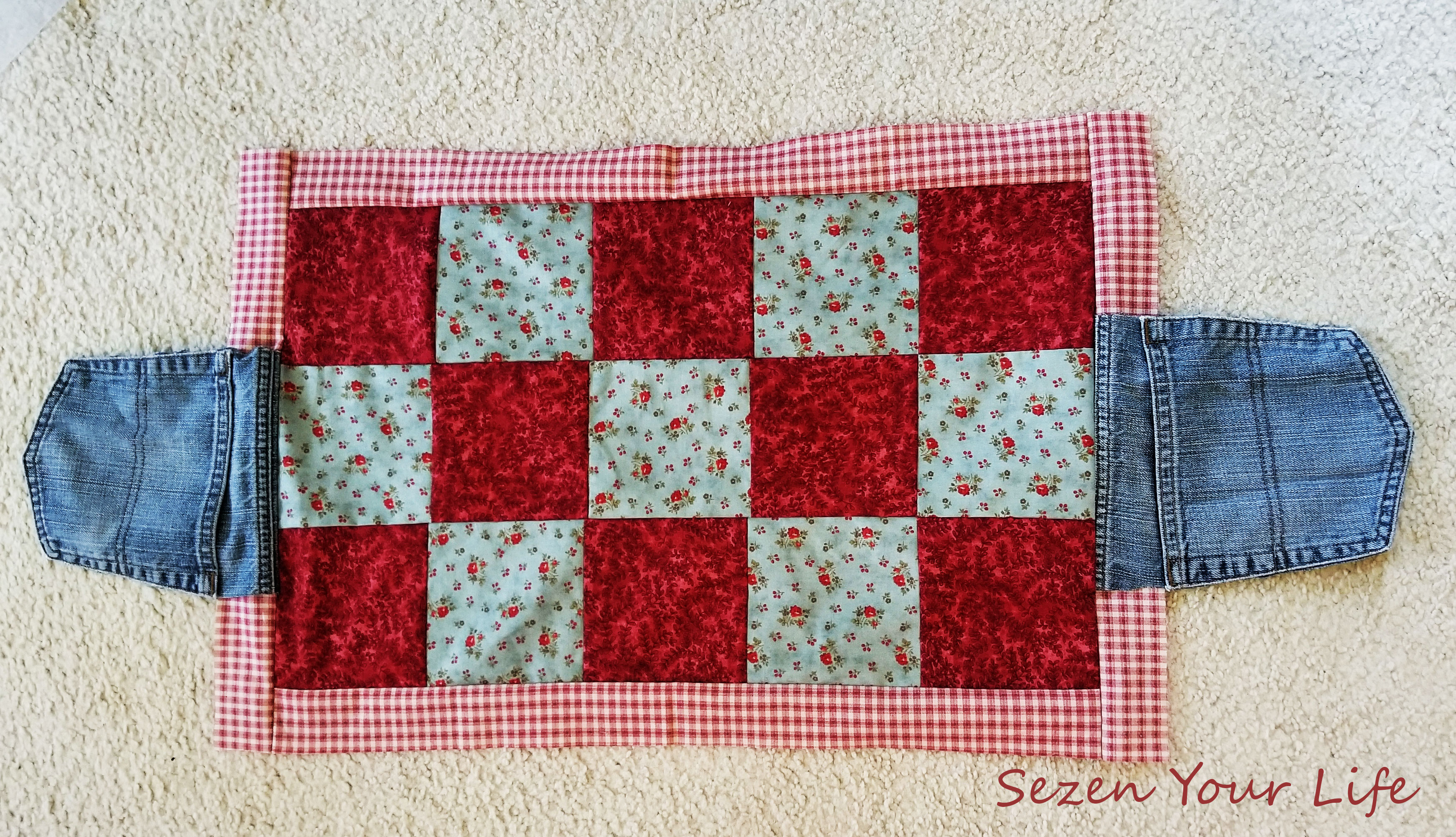 I stitched the blocks together and then added the denim pockets before the gingham border.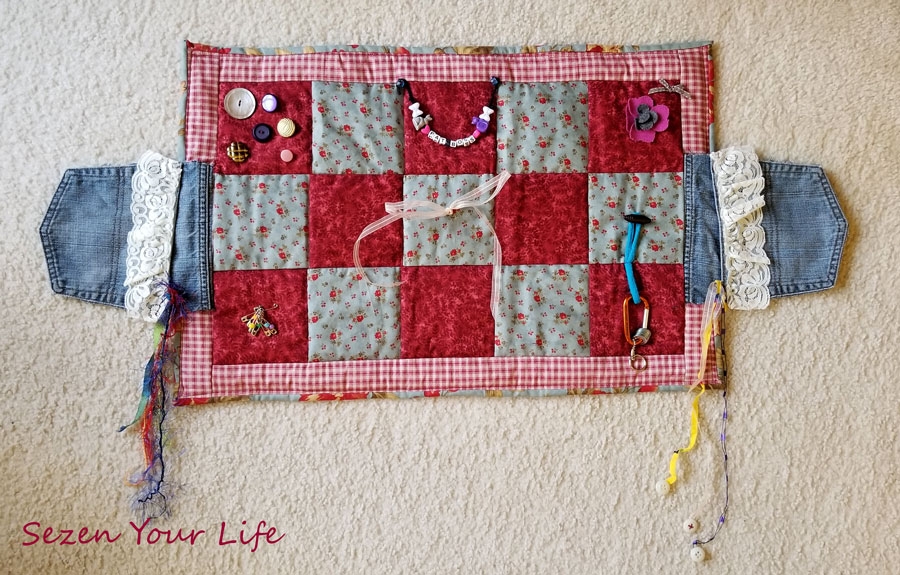 I added several items: buttons, safety pins with beads, a carabiner with washers and key ring, bows, a felt flower, lace, ribbons for braiding.  Some of the embellishments are purely for visual or tactile effect, others are to help stimulate hand-eye coordination and fine motor skills.  I like the side pockets that will drape down when it sits on her lap.  She can store other items in there or tuck away the ribbons and braiding so they are out of the way.
After hand-stitching on all of the decorative details, I cut out a piece of backing fabric and batting and pinned it all together.  The quilting didn't take too long since the lines are straight and there isn't much surface area.  I finished it with the floral binding.  (If you would like more information or step-by-step instruction for creating a quilt, follow this link to my Blanket of Blessings post.)
For a final little touch, I added a button and loop to secure it when it's rolled up.  (Next time I will remember to add the loop before the binding, but it still turned out fine.) It's not impossible to add extras once a blanket is finished, but it's easier and looks nicer to do it before it's all stitched together.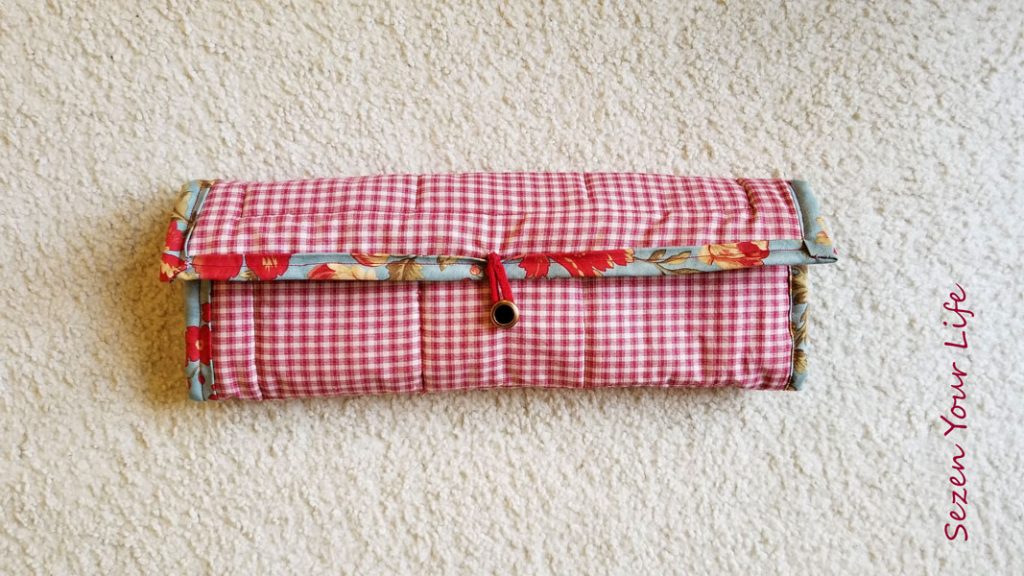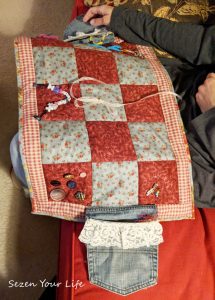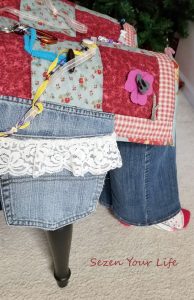 This would also be easy to do with a tie fleece blanket.  You could add the enhancements to the top piece, then line up the bottom and tie it together.  It would be a great activity for the kids to help with or possibly even the patient themselves.
I get sentimental with things like this, and it brings me great joy to see little pieces of all of the family in the quilt.  It tells its own story.  The top fabric was from my favorite shop in Nebraska, Country Traditions, where I first learned how to quilt; the border and backing fabric were from my grandma Ruthie's stash; the pockets were from my husband's old jeans; the center bow was from ribbon we used at our wedding; the buttons were from my grandma Ruth's collection; and my girls picked out the beads and helped every step of the way.  It was a true joy and blessing to be able to make this blanket for such a special person.
Have you ever made a sensory blanket or something similar? Do you have a great suggestion for items to add on a future quilt? I'd love to hear about it.  Please feel free to share your ideas in the comments below.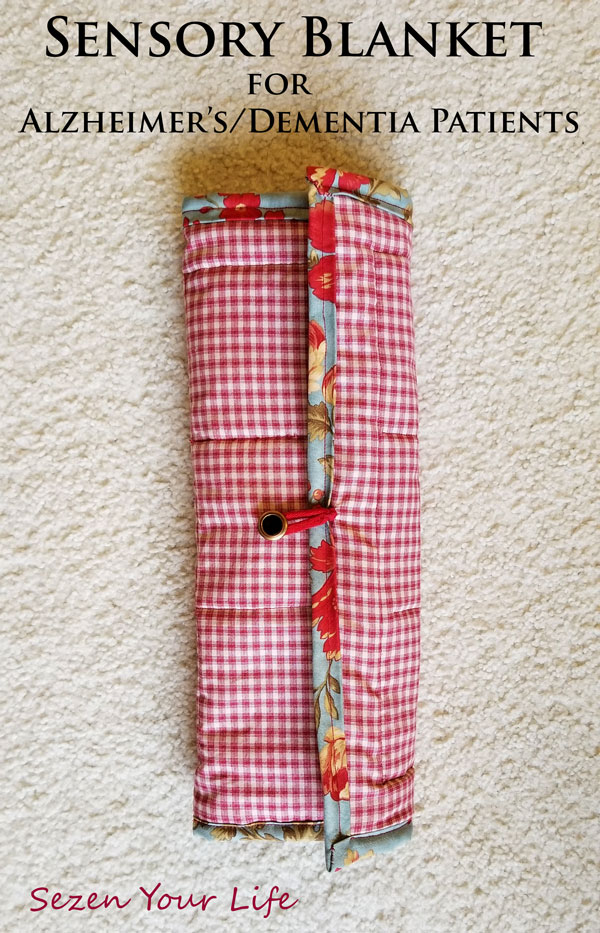 You might also like: