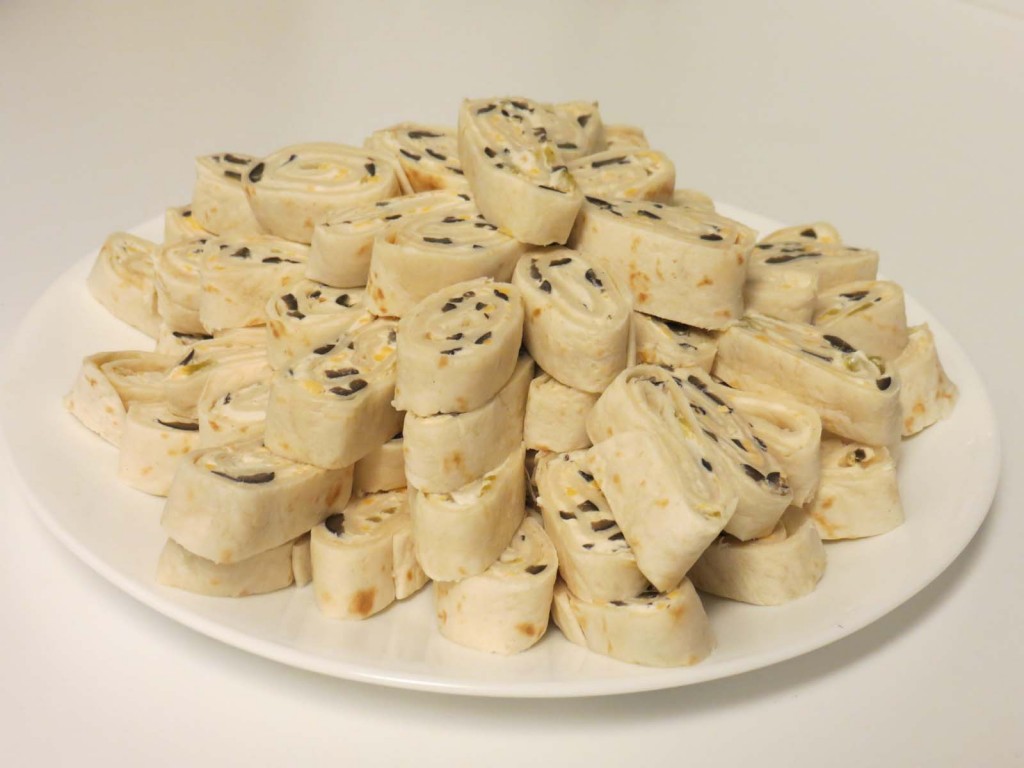 Here's a popular appetizer that is quick and easy to make.  It's perfect to whip up the day before a party.  There are several versions of this recipe out there; this is just the one Mom and Grandma always fixed.  I could not find where this exact list of ingredients came from.  So, if you know where it originated please let me know and I'll give credit where credit is due.
Tortilla Roll-Ups
Ingredients:
10 large tortillas (room temperature)
8oz. cream cheese (softened)
1 cup sour cream
1 cup shredded cheddar cheese
8oz. can chopped black olives (drained)
4oz. can mild green chilies
½ cup or less of chopped green onion (optional)
Garlic salt and onion powder to taste
Mix cream cheese, sour cream, shredded cheese, olives, chilies, onion, and spices together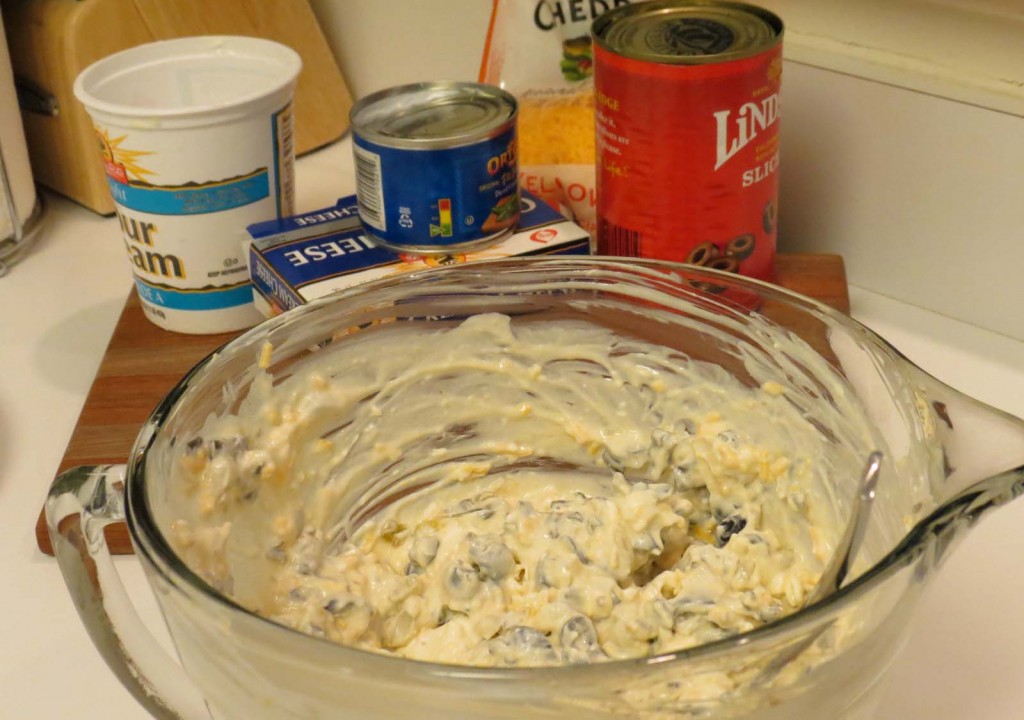 Spread mix on one side of a tortilla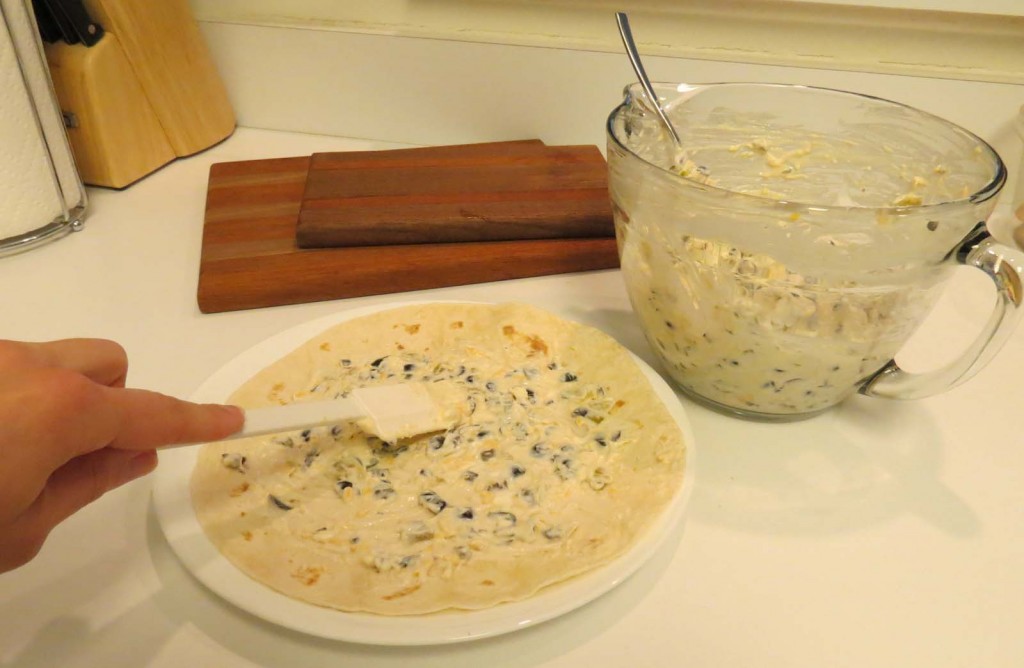 Roll up tortilla and wrap in plastic wrap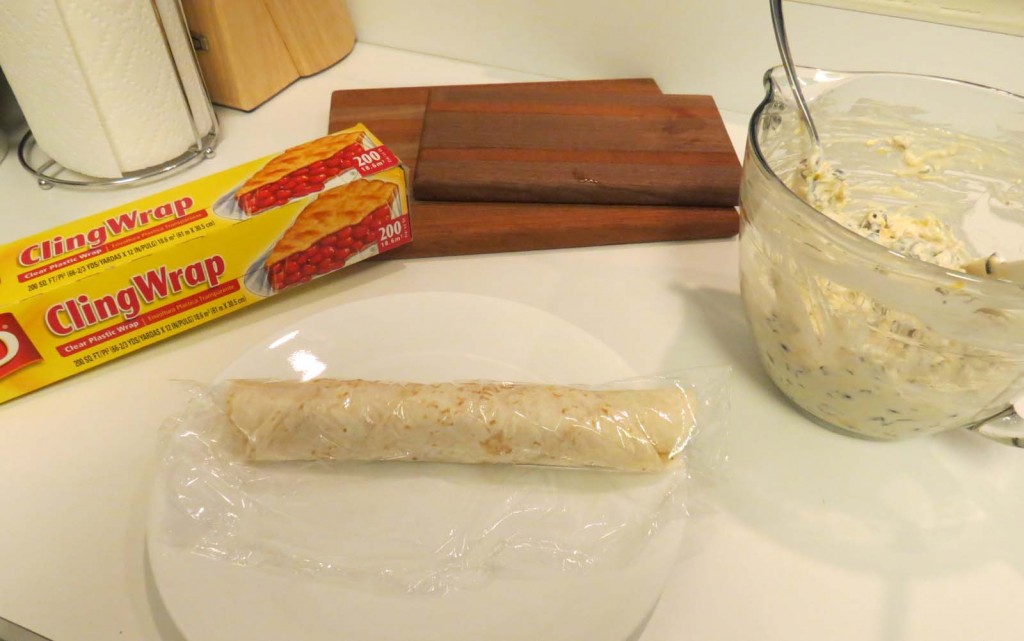 Continue to spread mix and roll tortillas until all are full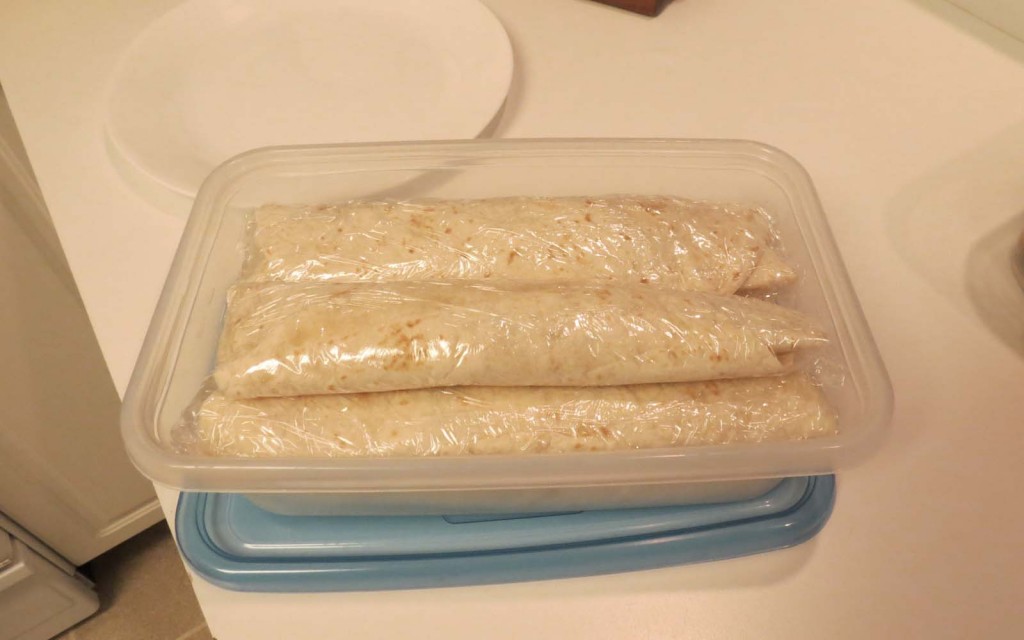 Chill in refrigerator for at least 4 to 5 hours
When ready to serve, remove plastic wrap and slice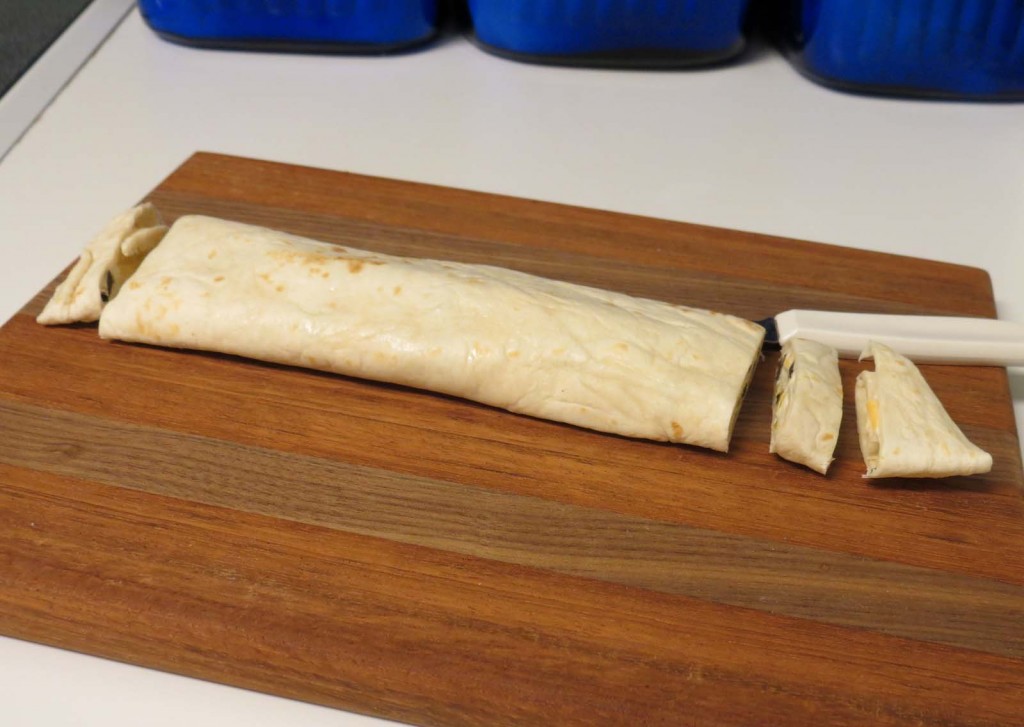 It is best when applying the mix to not spread it clear out to the edges.  When the tortillas are rolled up and sliced, if too much mix has been added it will squish out the sides.  After they are tightly wrapped in the plastic, I put them into an air-tight container and usually let them sit overnight and do not slice until right before serving if possible.  When slicing, I first remove the edges since they are thin.  I reserve these bits for us to eat at home, and stack the rest on a tray for serving.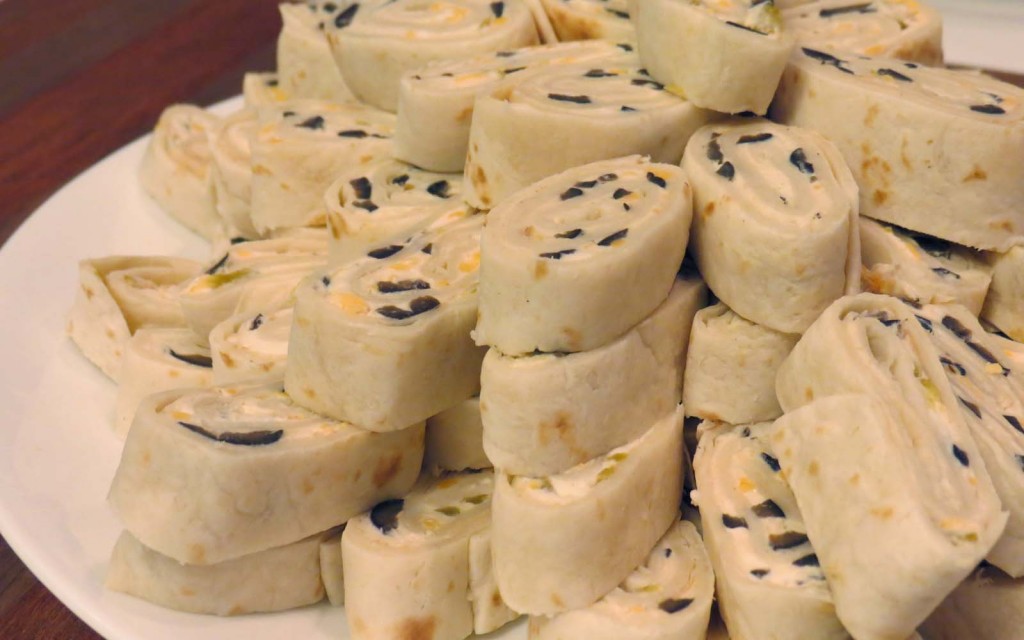 You Might Also Like: