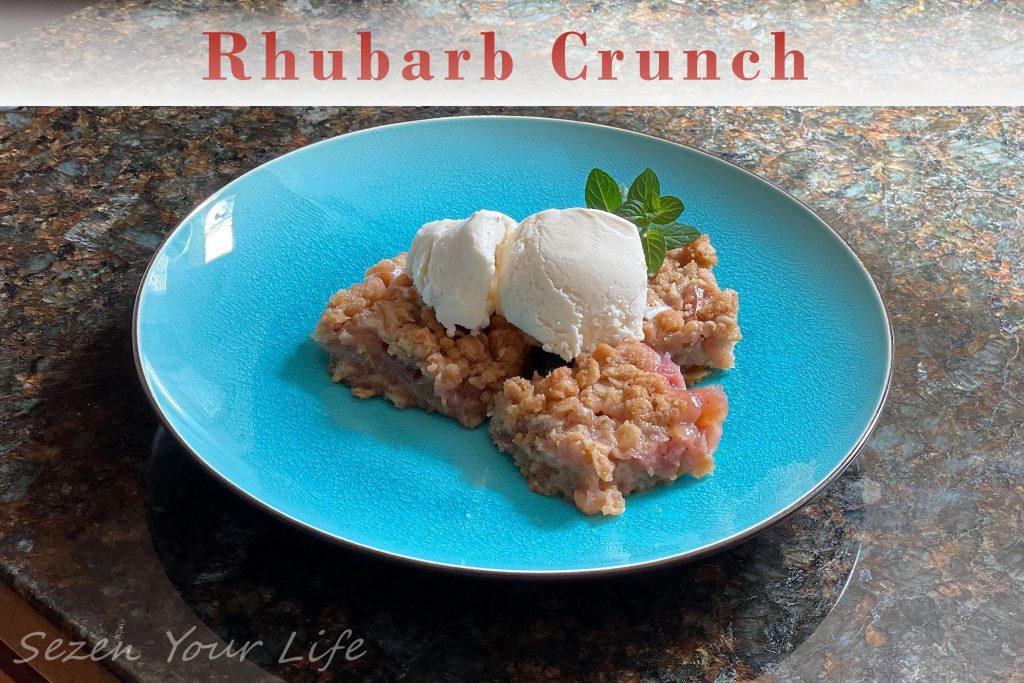 The weather this weekend wasn't quite what we were planning, but we made the most of it. I'm so glad we bundled up, grabbed our umbrellas, and ventured out to see the sights and spend time with quality people.
Making a quick stop by the New Milford Farmers' Market, we picked up some delicious carrots and kohlrabi. Kohlrabi can be tricky to find and it always reminds me of my grandpa. So of course I couldn't pass it up. Even at 9:30 in the morning my daughter was chopping on the carrots. She said they tasted like candy.
The rest of the day was just as perfect, lunch at the Bridgewater Village Store and Bistro, followed by a tour of a friend's colonial home built in 1753. The scenic drive alone was worth the trip; the friendship, living history lesson, and the generous gift of strawberry plants and rhubarb were what made this day an instant memory.
We planted the strawberries and rinsed off the rhubarb. Grandma used to make the best Rhubarb Crunch. Written by a close family friend, here is the recipe Grandma always used.
Rhubarb Crunch
by Ardis Hughbanks; Gering, Nebraska
Ingredients:
Sauce:
1 Cup Sugar
2 Tablespoons Cornstarch
1 Cup Water
1 Tablespoon Vanilla
Crumb Mixture:
1 Cup Brown Sugar
3/4 Cup Oatmeal
1 teaspoon cinnamon
1 Cup Sifted Flour
1/2 Cup Melted Butter
Directions:
Preheat oven to 350 and grease a 9×13″ pan (Ardis suggests a 6×9″ for a thicker bar)
Cook together 1 c. sugar, 2 T. cornstarch, and 1 c. water until it begins to thicken, then add 1 T. vanilla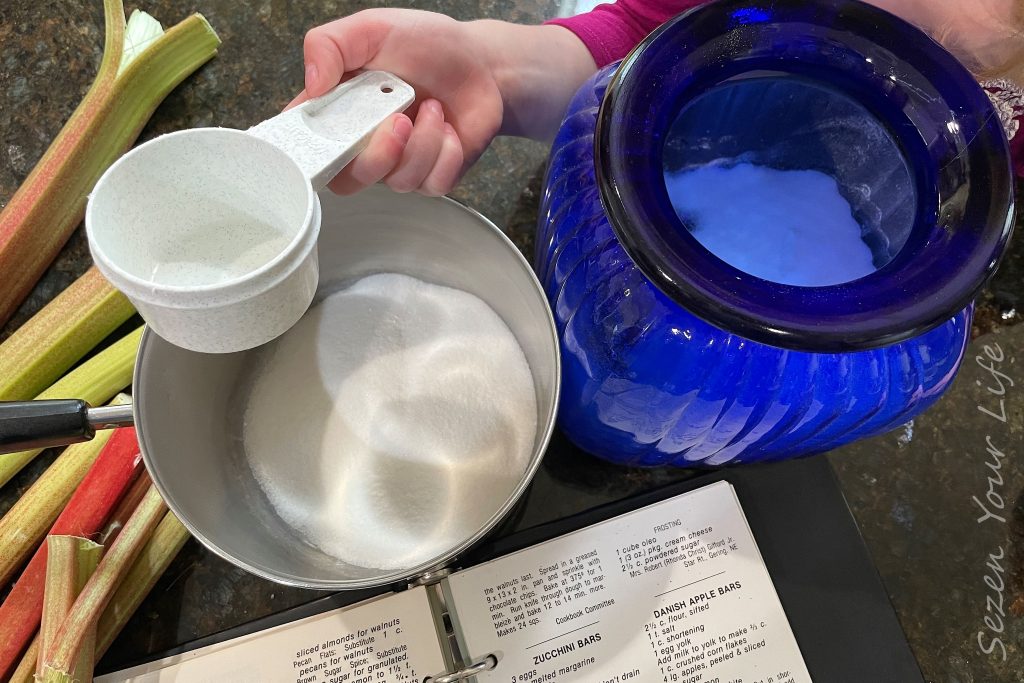 Mix together 1 c. brown sugar, 3/4 c. oatmeal, 1 t. cinnamon, 1 c. sifted flour, and 1/2 c. melted butter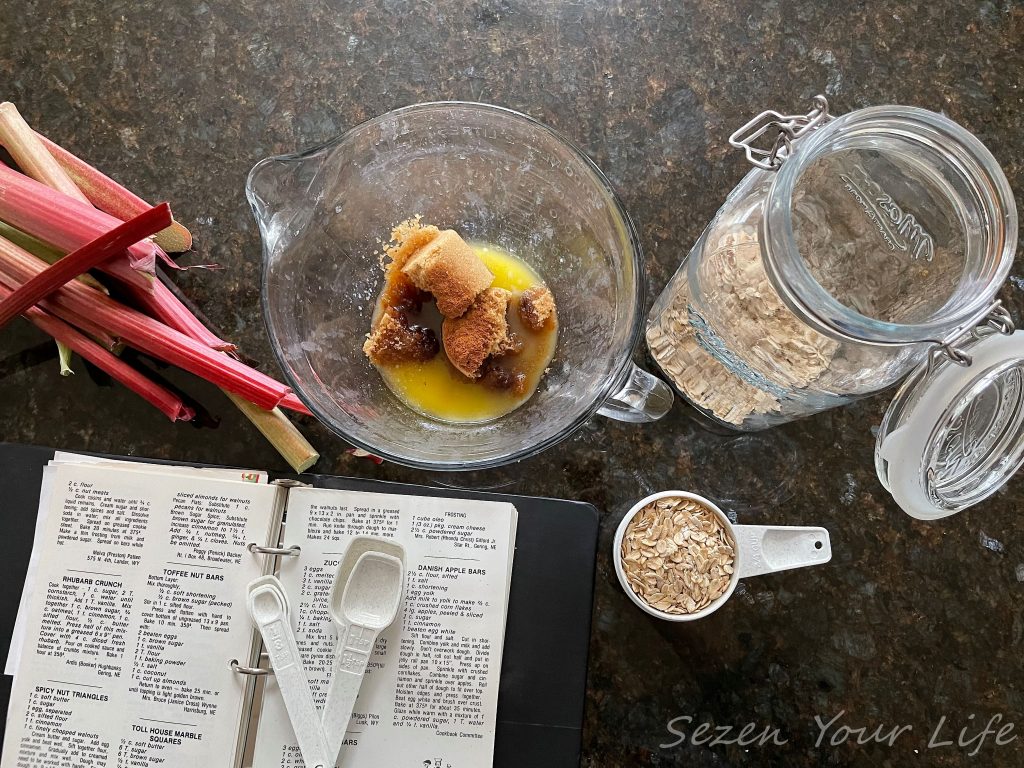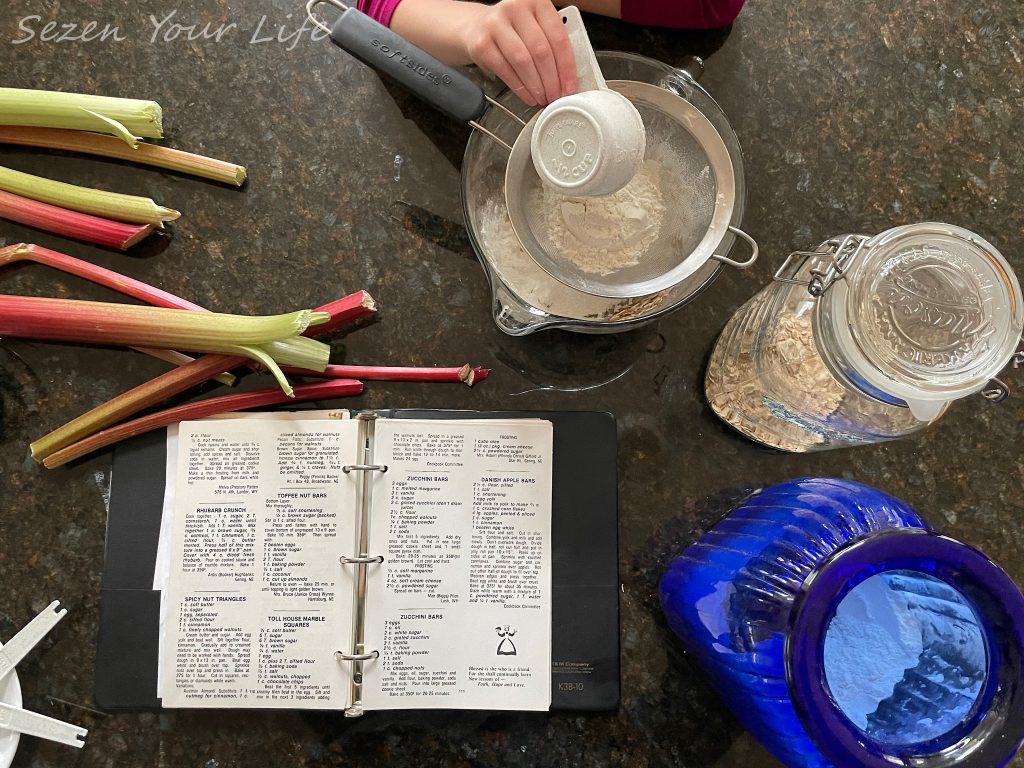 Dice 4 c. fresh rhubarb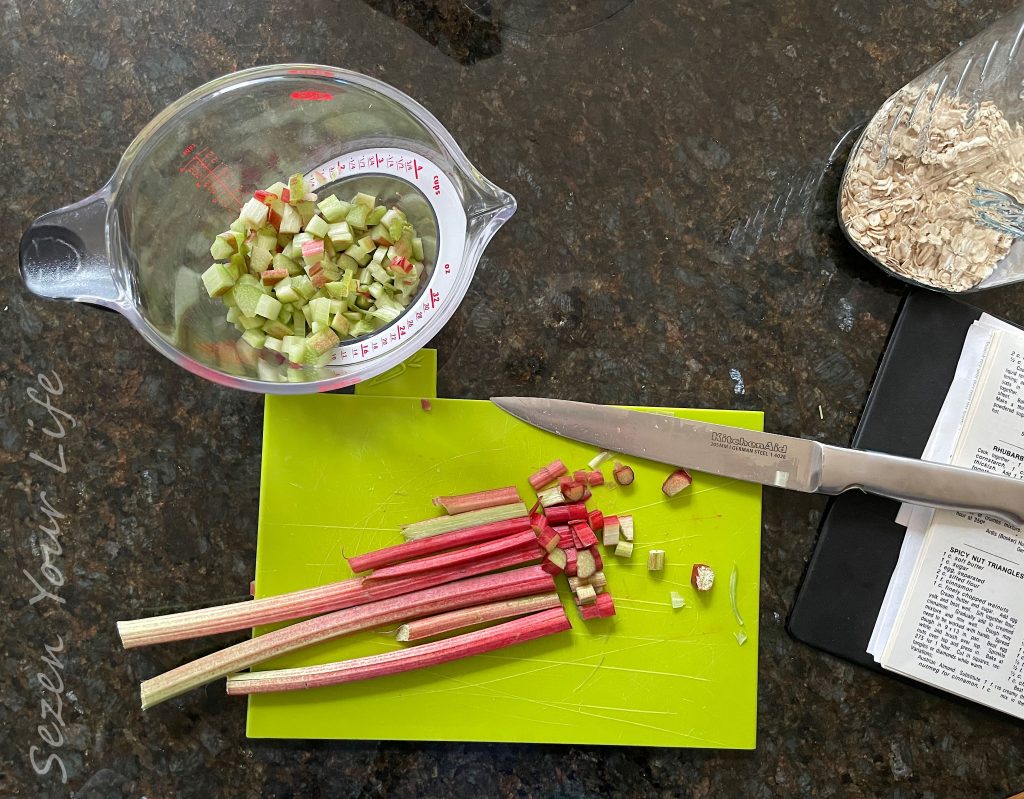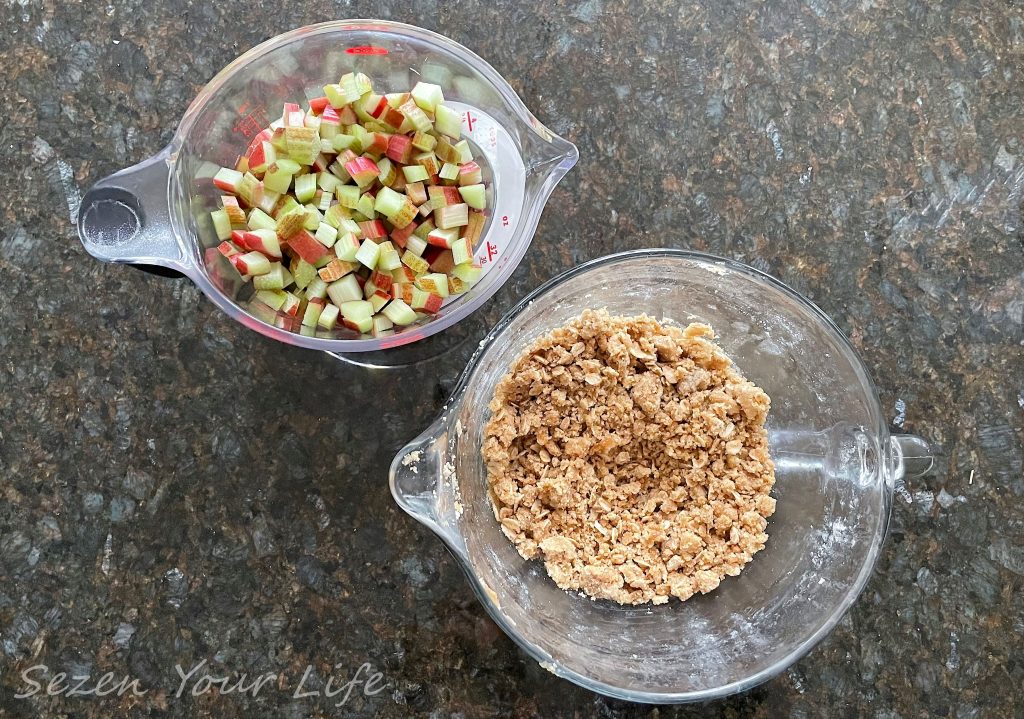 Press half of the crumble mixture into the pan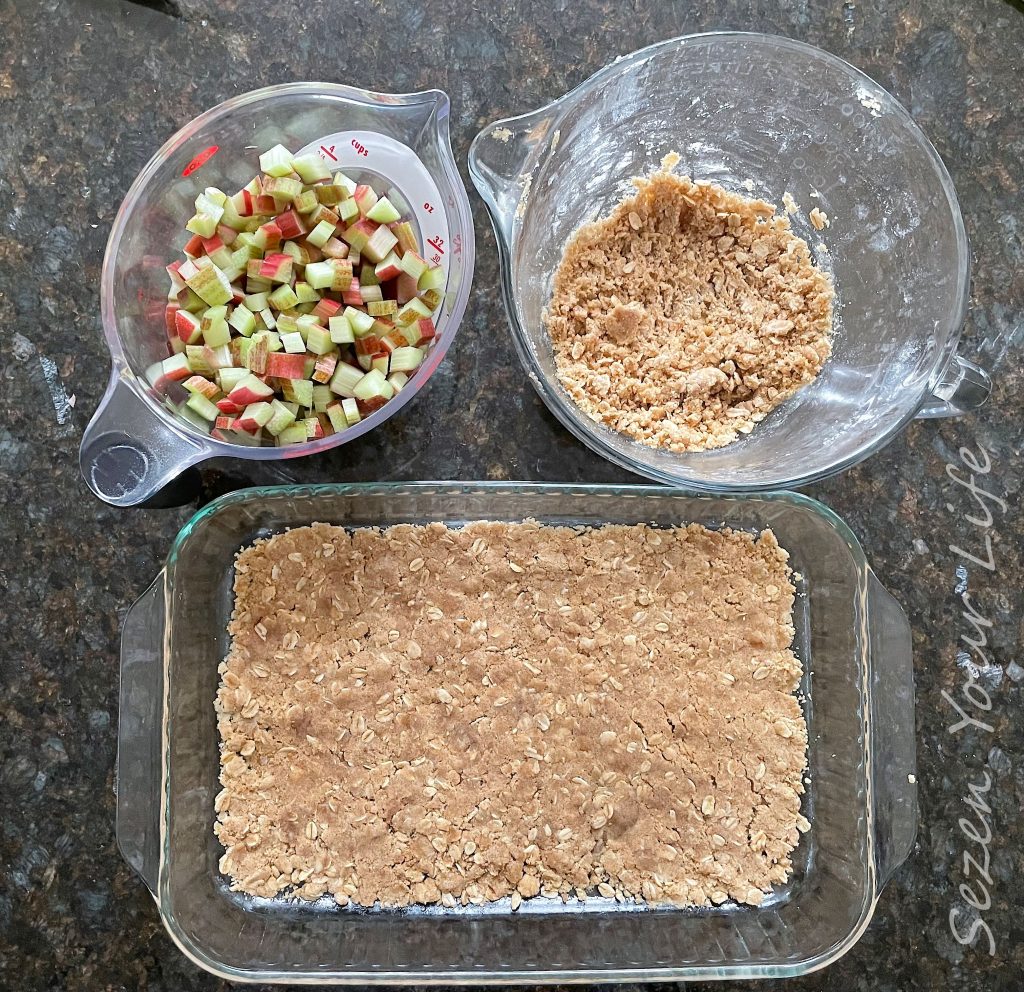 Cover with 4 c. diced fresh rhubarb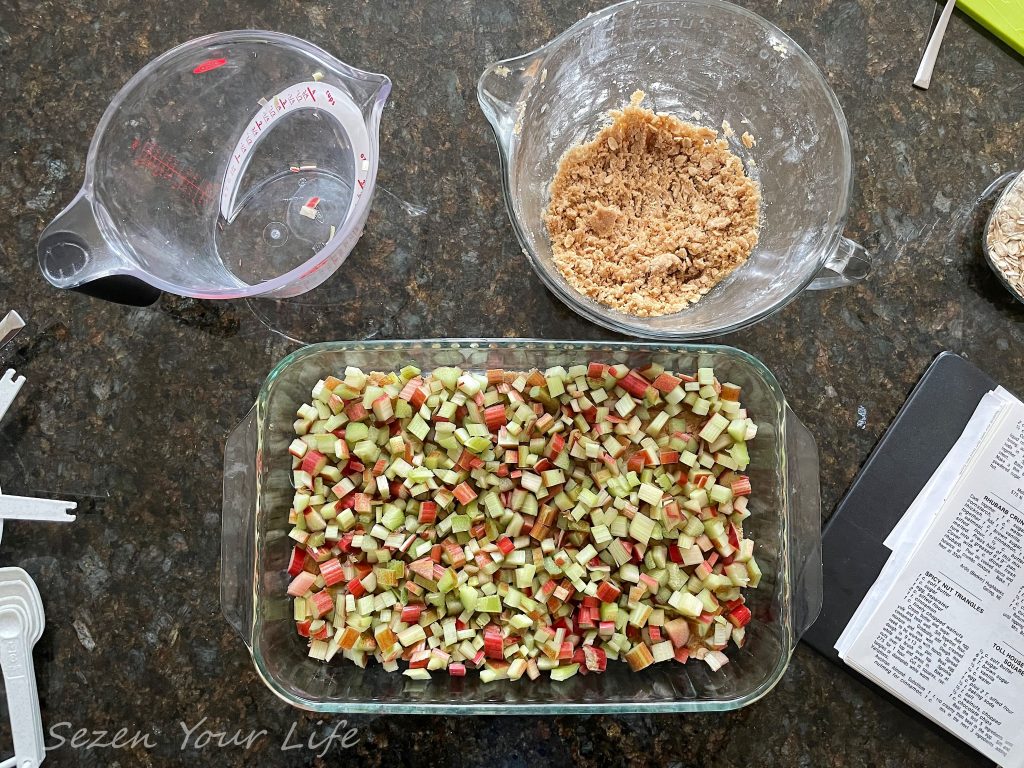 Pour on cooked sauce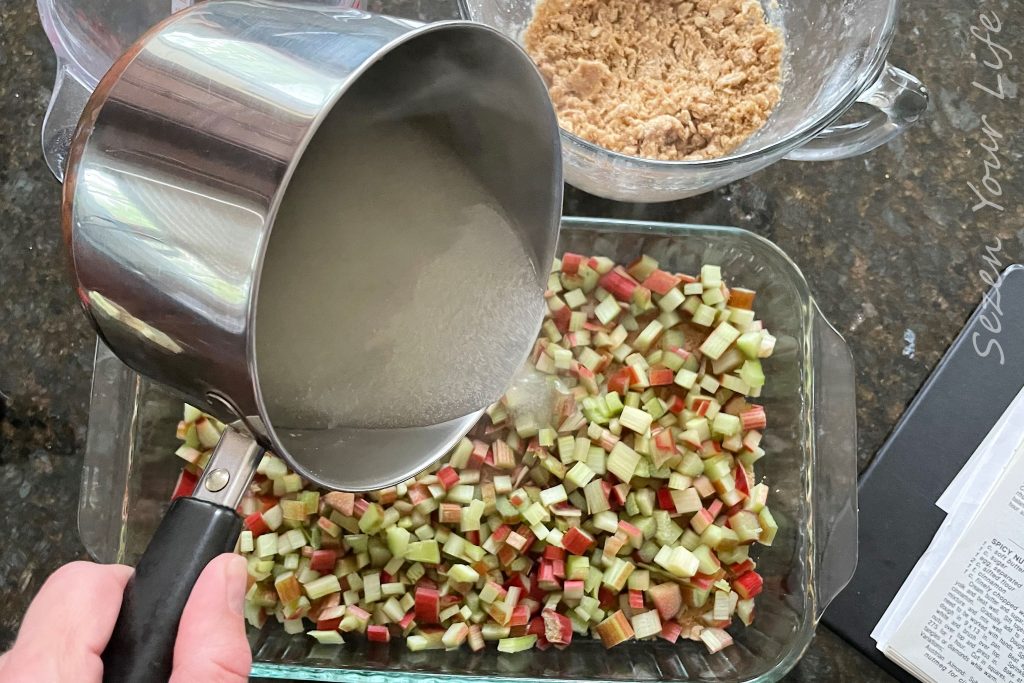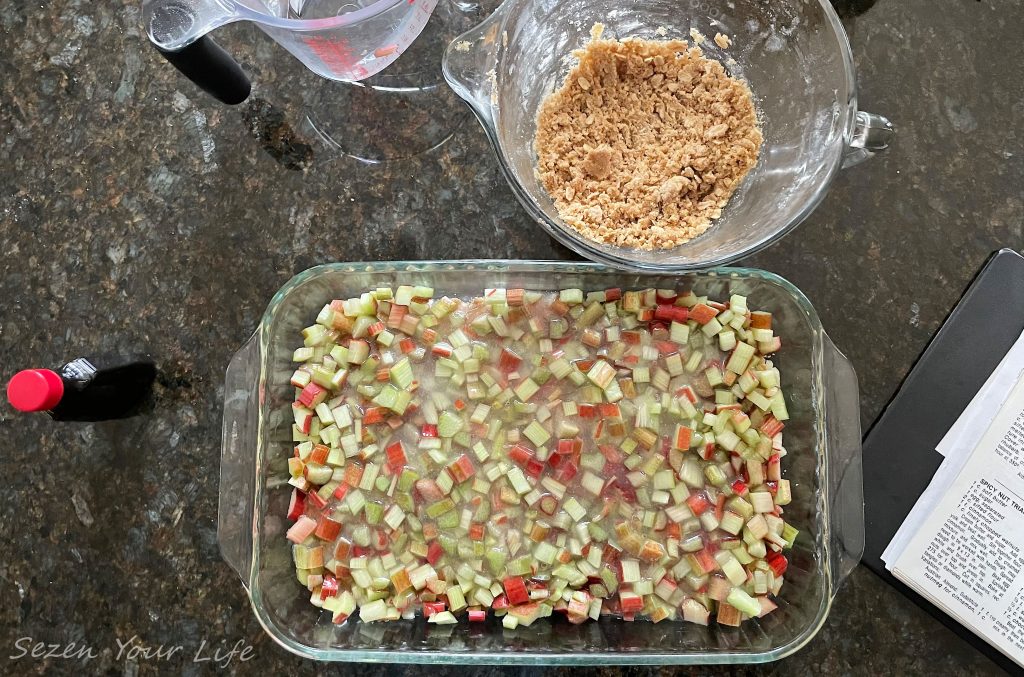 Cover with remainder of crumb mixture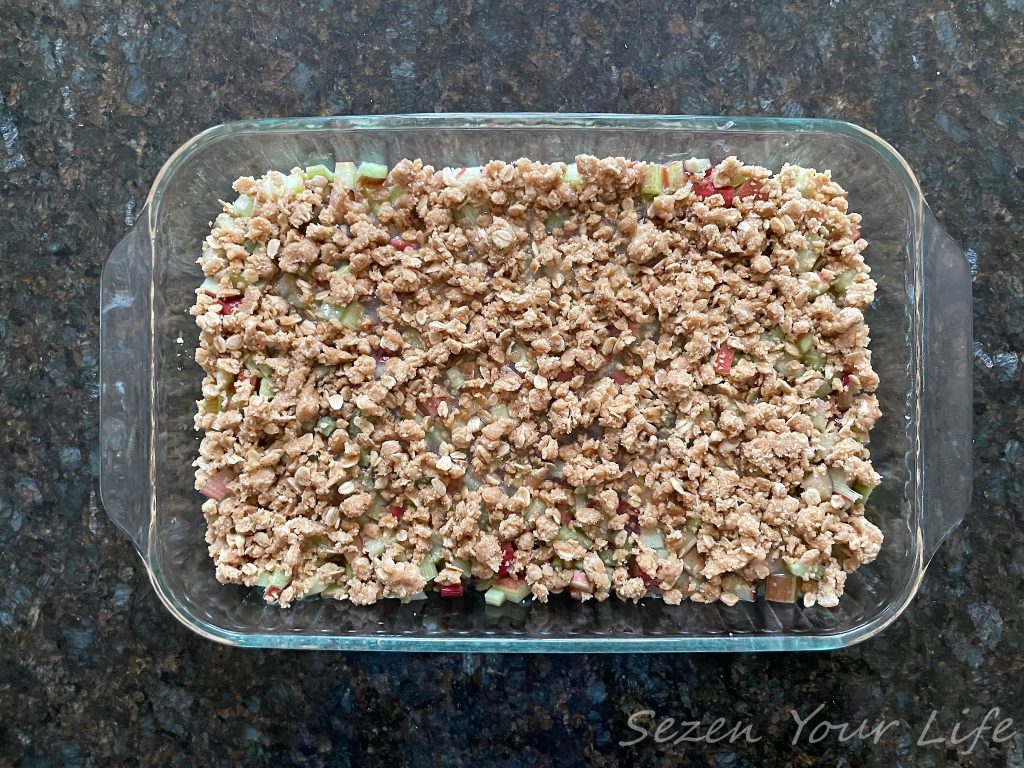 Bake 1 hour at 350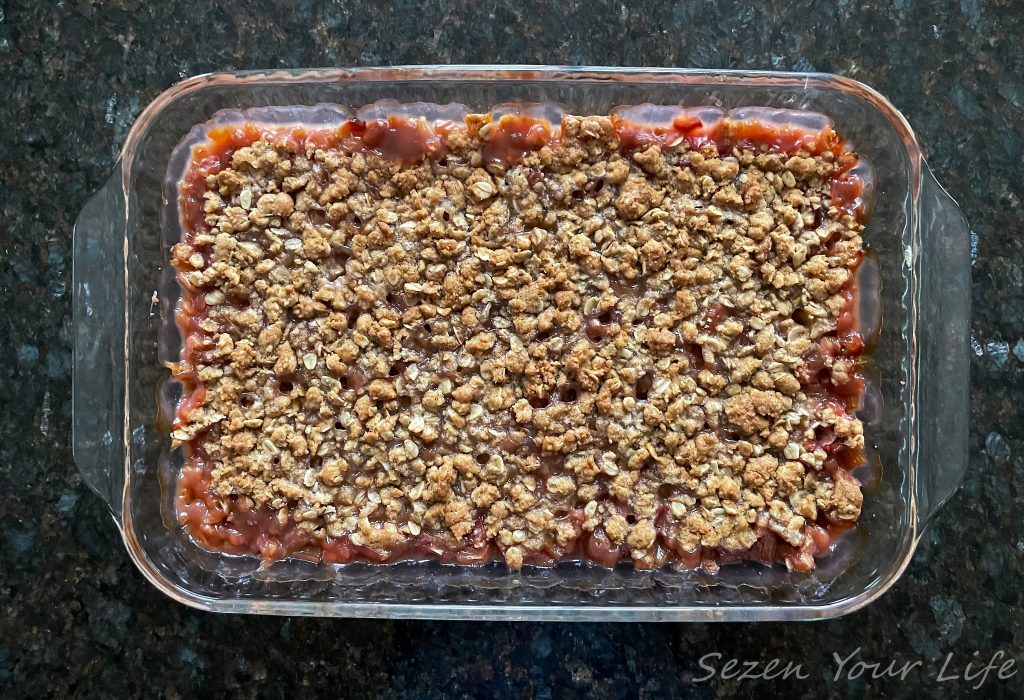 While the Rhubarb Crunch was baking, we whipped up some homemade vanilla ice cream. It was the perfect creamy compliment to the tart flavor of the rhubarb.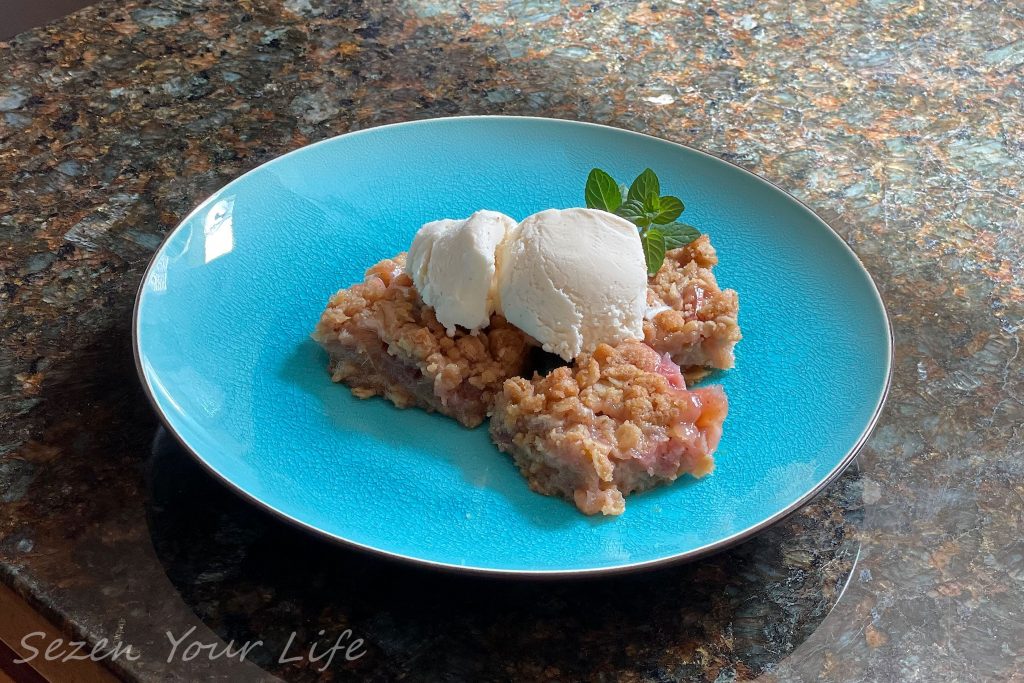 Go enjoy the day, even if it is raining. Slip on your boots, grab the umbrella, and don't miss a moment to make a memory that could last a lifetime!
You Might Also Enjoy:
Sensory Blanket for Alzheimer's/Dementia Patient Care
Scotcheroos and Stretchy Pants