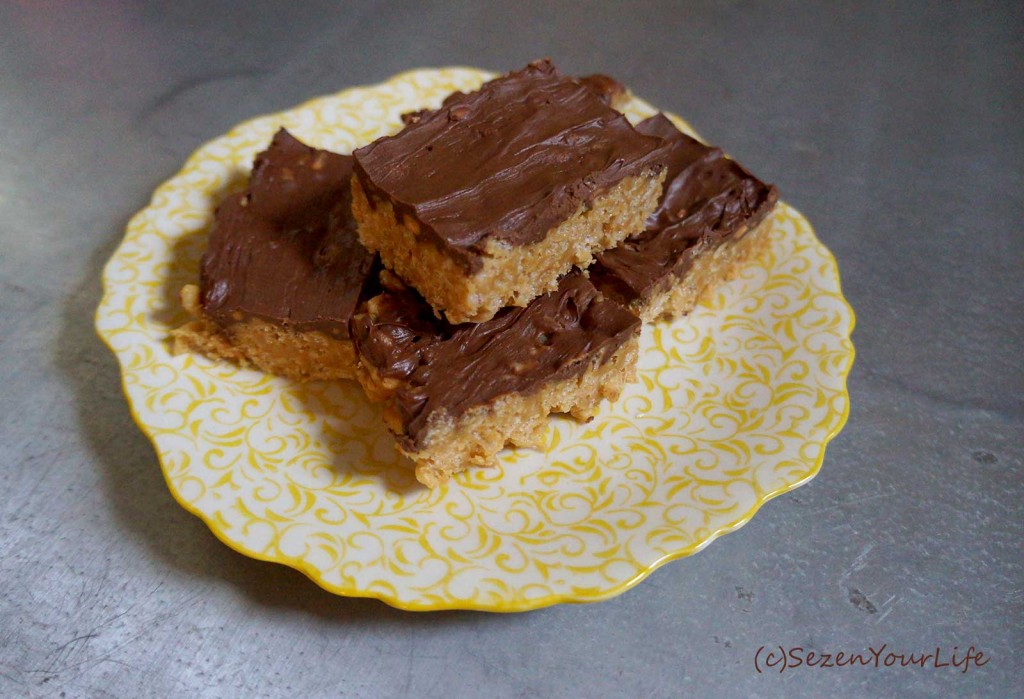 Apparently there has been a bit of a tragedy happening right under my nose out here on the East Coast, and I was not even aware of it.  Most of these lovely people have never tried or even heard of Scotcheroos!  I have taken this delicious dessert for granted for the last 30 years.  I had no idea there were others, even people I interact with on a daily basis, who have never had the pleasure of partaking in this wonderful dessert bar.
Growing up they were a staple dessert like chocolate chip cookies or rice cereal treats.  I never thought about putting the recipe on the blog because for me it was something everyone knew about and probably even had memorized.  So for those of you in the Midwest, you can probably just skip down to the quick little update; and for the rest of you who have never had a Scotcheroo, here's the recipe with pictures.  I'm not sure where this came from originally, I definitely can't take credit, but the same recipe can be found at AllRecipes.com and RiceKrispies.com.
Ingredients: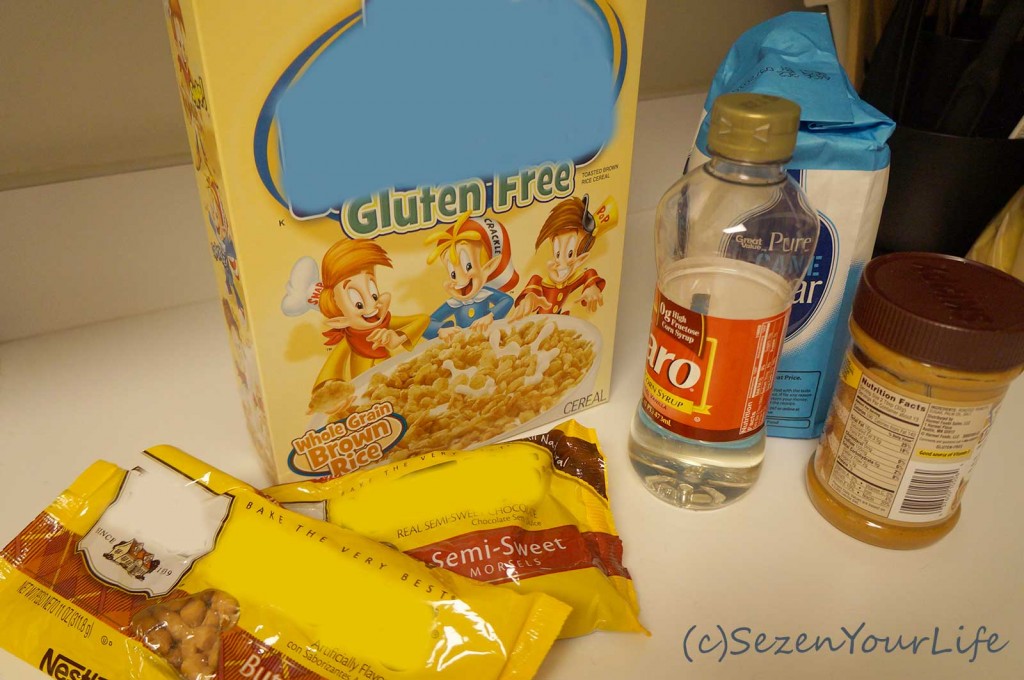 1 cup white sugar
1 cup light corn syrup
1 cup peanut butter
6 cups rice cereal
1 cup semi-sweet chocolate chips
1 cup butterscotch chips
Directions:
Begin by greasing a 9×13 pan.  Then mix the sugar and syrup in either a sauce pan or in a microwave safe bowl.  I prefer the microwave method to save on time and cleanup.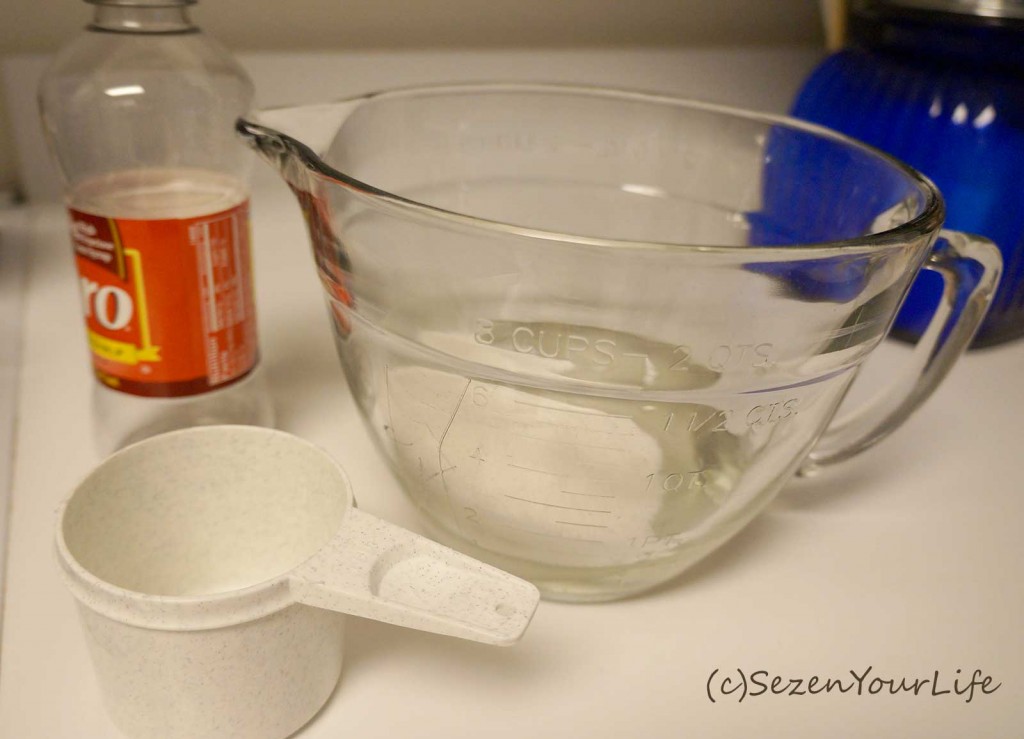 Bring the mix to a rolling bowl by stirring over medium heat on the stove or using 1 minute increments in the microwave.  With the microwave, I take it out every minute, give it a stir and put it back in until it boils (usually about 2.5 minutes).  I'm sure this goes without saying, but handle this very carefully; this sticky, hot, substance is the basis for searing pain and torture.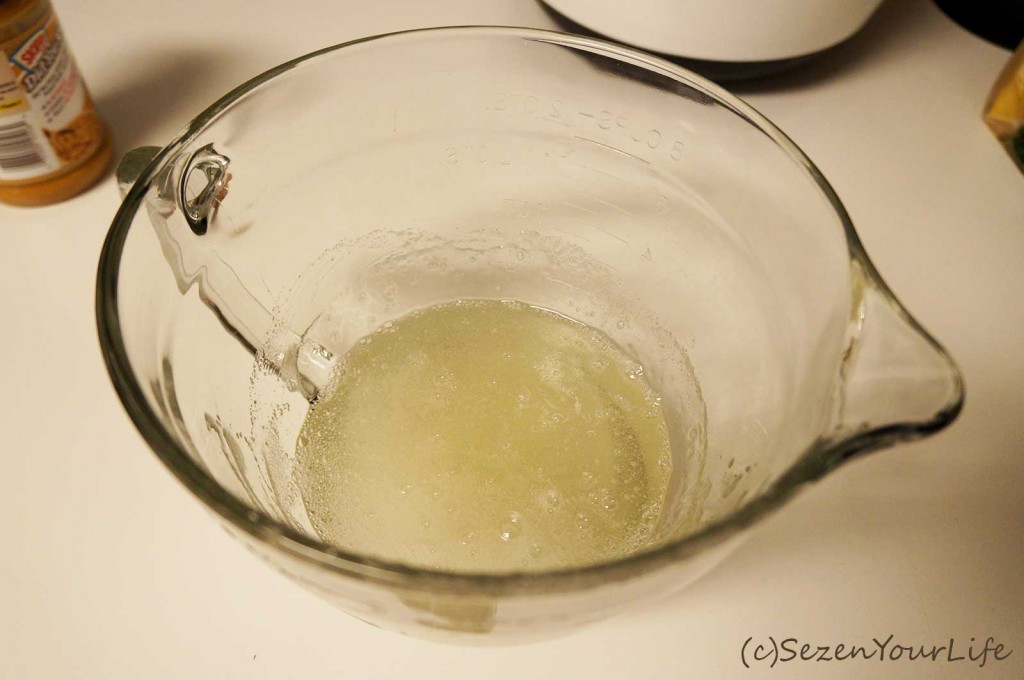 Remove from the stove or microwave and add in the peanut butter.  Stir until completely mixed.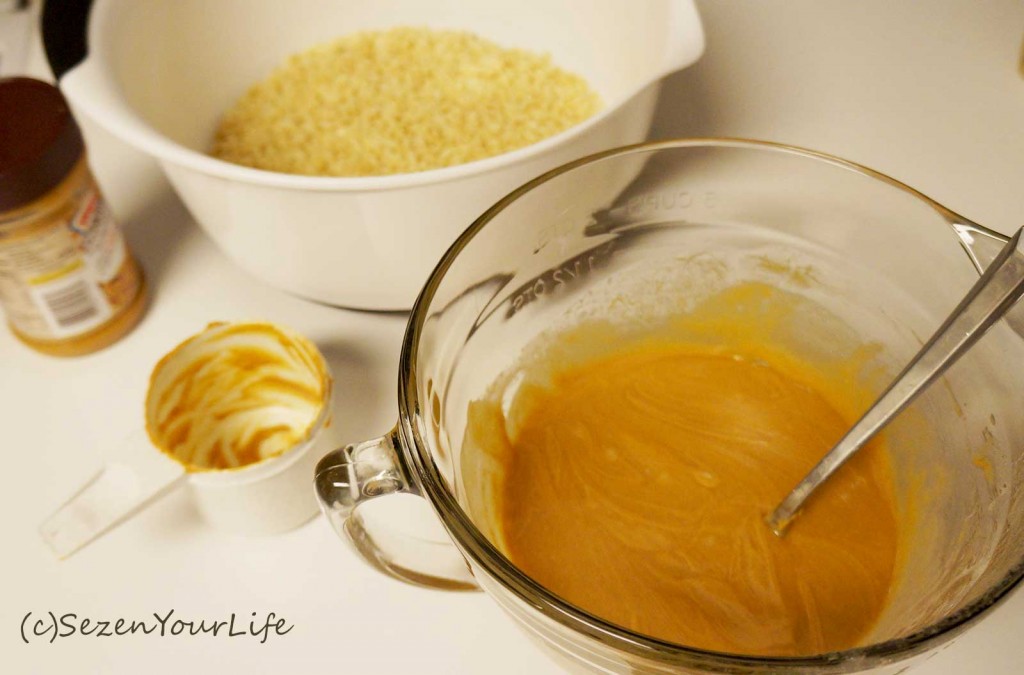 Next, add the rice cereal and stir until it's evenly coated.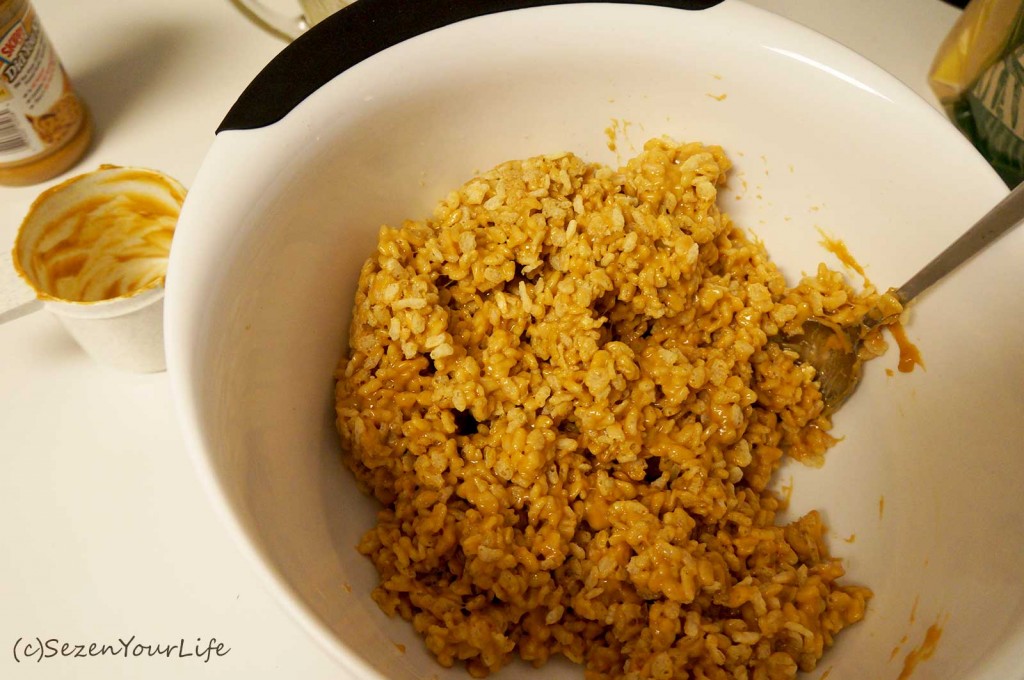 Press the mix into your greased pan.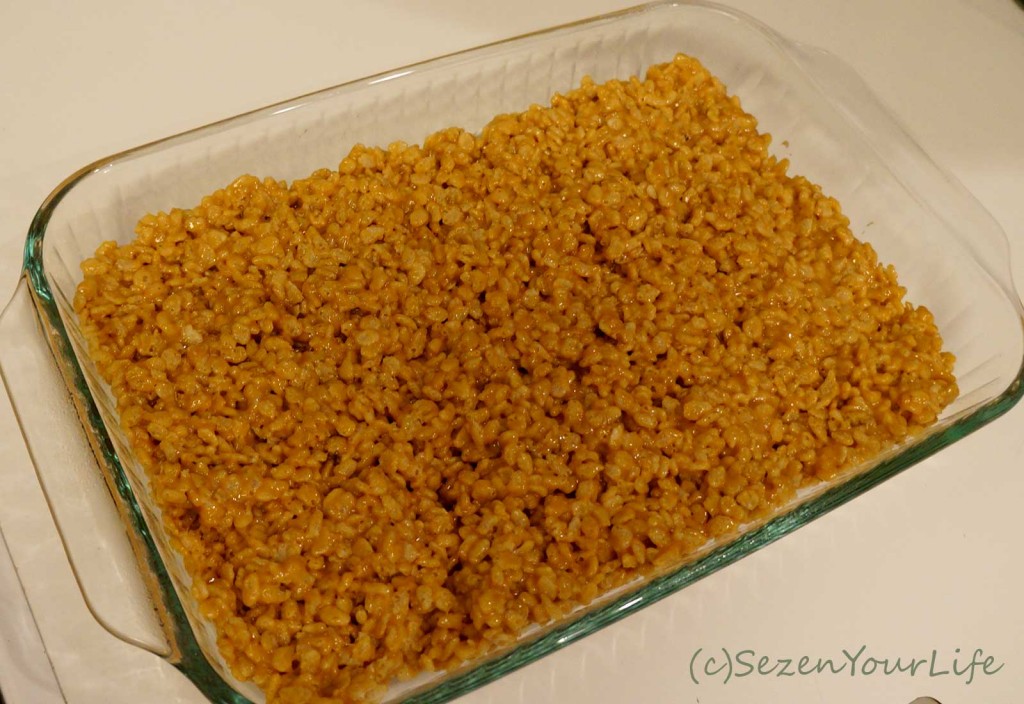 Melt the chocolate and butterscotch chips together (either over low heat or using 30 second increments in the microwave).  Stir constantly on the stove and stir every 30 seconds with the microwave, it usually takes me 1 to 1.5 minutes to get them fully melted.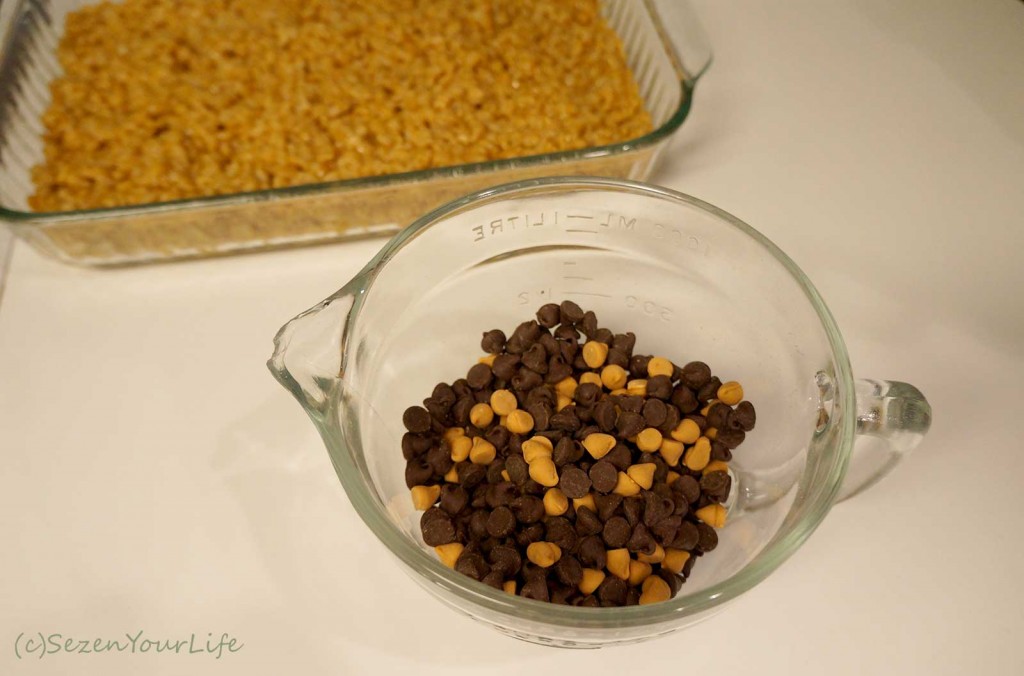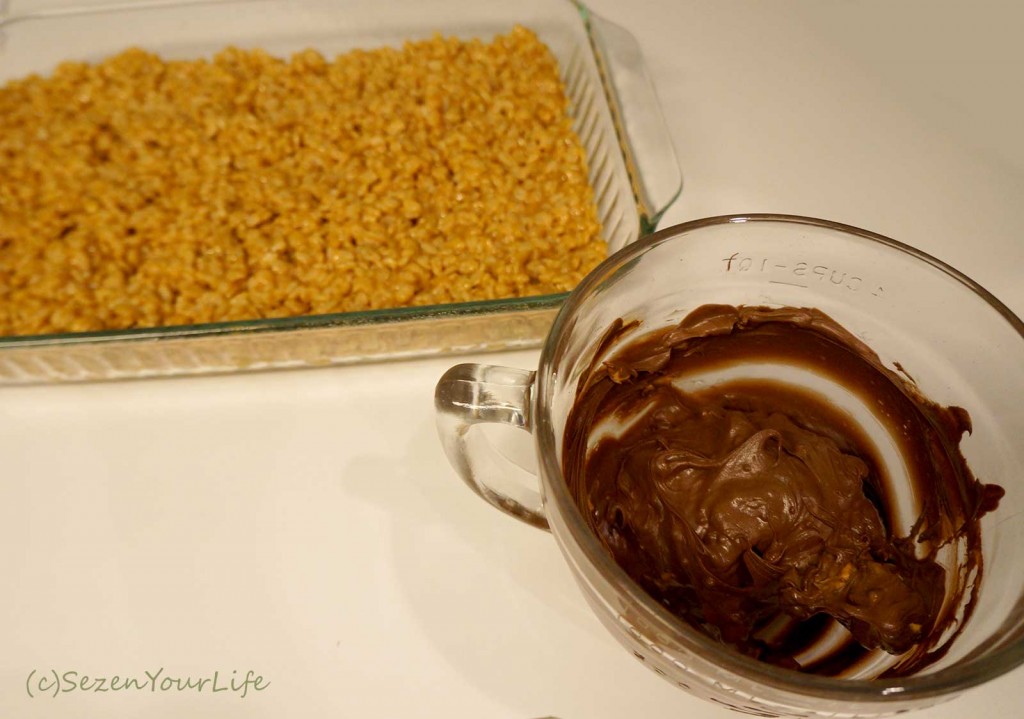 Spread the melted chocolate/butterscotch mix over the top.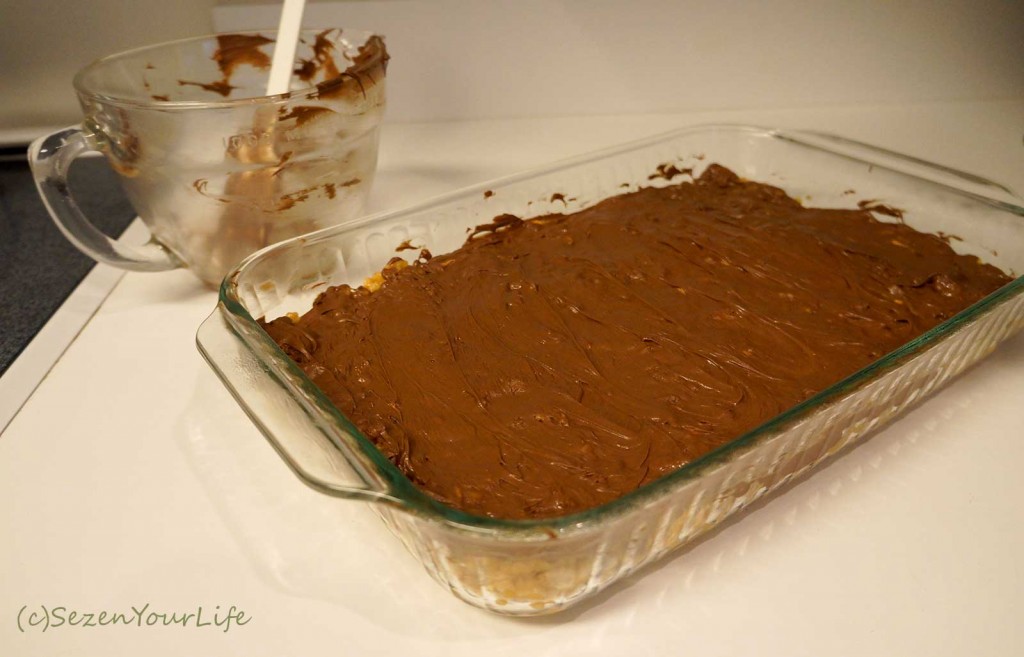 Let stand to cool and slice once firm.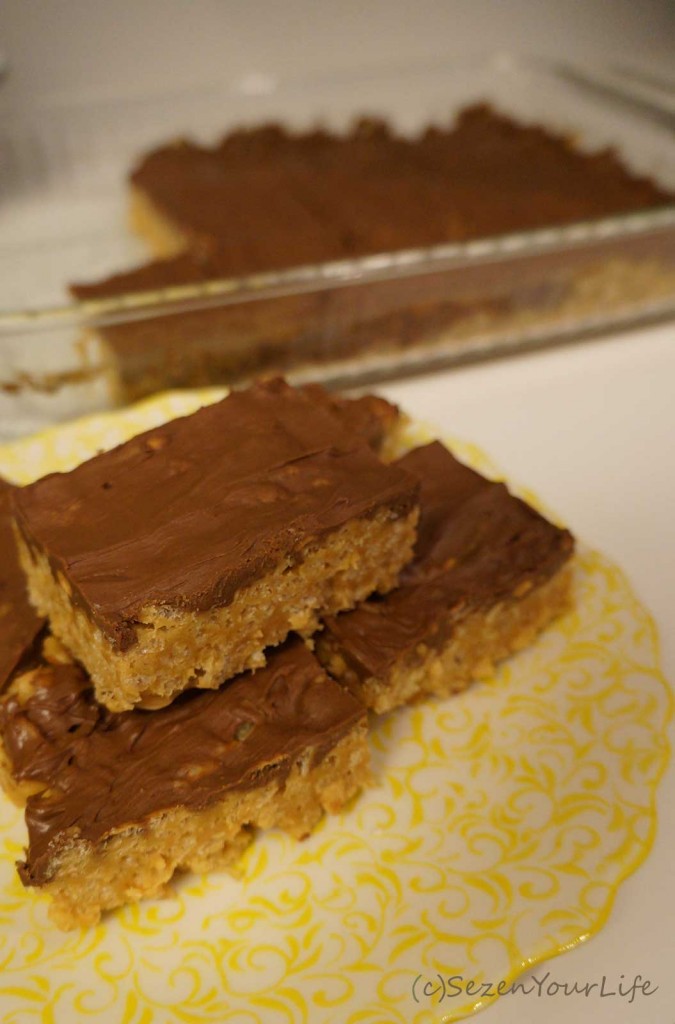 In addition to the great taste and relatively simple prep, this dessert also requires no baking and is extremely easy to make substitutions for most dietary restrictions such as: gluten-free (just get the gluten-free rice cereal and double check the chips) and vegan (get the dairy-free chips, but the rest should be good to go).  There you have it East Coast, spread the word.  Everyone deserves  to have a Scotcheroo at least once in their lifetime.
Which Brings Us to the Stretchy Pants…
Given my track record over the past 8 months, I'm going to be realistic assuming this could very well be my last post before our new baby arrives.  The due date is only 3 weeks away now.  I'm doing okay, just fatigued, sore, and feeling awkwardly big.  I'm at the point where even most of my maternity clothes are getting small, my belly is pushing the physical limits of my stretchy pants.  But with less than a month left, I hate to go out and buy anything new.
I see the doctor weekly and she says everything's looking good. So now we wait.  But for those of you who have been through the final preparations before a baby arrives, especially with another child or children in the mix, you know it's far from just "waiting".
Time is flying by and I've been trying to focus and use it wisely.  Blogging has clearly taken a huge back seat for some time now.  When compared to everything else that needs to get accomplished, it's last on the list.  I still love it and know one day it'll be more routine again, but for now and the foreseeable future, my family, home, and health come first.  It's been a challenge balancing my last bit of alone time with L, getting plenty of rest, getting the house in order, re-reading the baby guides, seeing friends, catching up on email, and spending quality time with my husband.  But things really are going well, and we're very excited to meet our new little girl.
I hope to post again soon, but if all else fails I'll try to put up a notice shortly after the baby arrives.  Thank you all again for your continued support.  Have a great last few days of summer!
You Might Also Like: