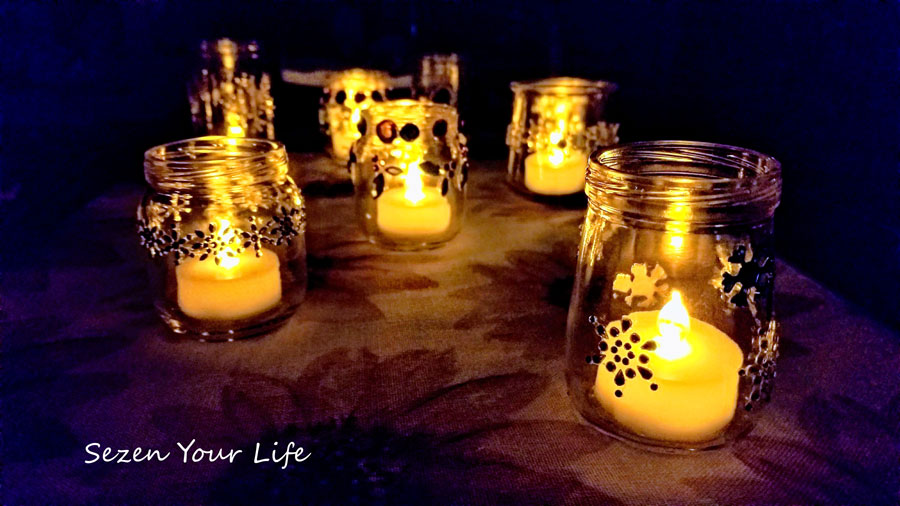 The holidays are a perfect time for crafts.  Cold weather, gift giving, decorating your home, and keeping the kids busy during the countdown add up perfectly.  I always love an easy beautiful craft, especially when the kids can participate.
These gorgeous candles are sure to please. Thanks to a great friend and her creative inspiration, we were able to collaborate and come up with a fun activity for our Community Bible Study junior and primary students.  They had a lot of fun making it, and we know their moms will be blessed with these special handmade gifts.
We are out of the baby-food-jar phase of life, so we used Oui by Yoplait yogurt jars.  The yogurt is tasty, and the jars are so cute!  We like the smaller-sized jars since we are using electric tea lights.  Any little jar will do, however: maraschino cherries, mustard, olive, baby food, etc.  Just make sure the mouth of the jar is large enough to accommodate the candle.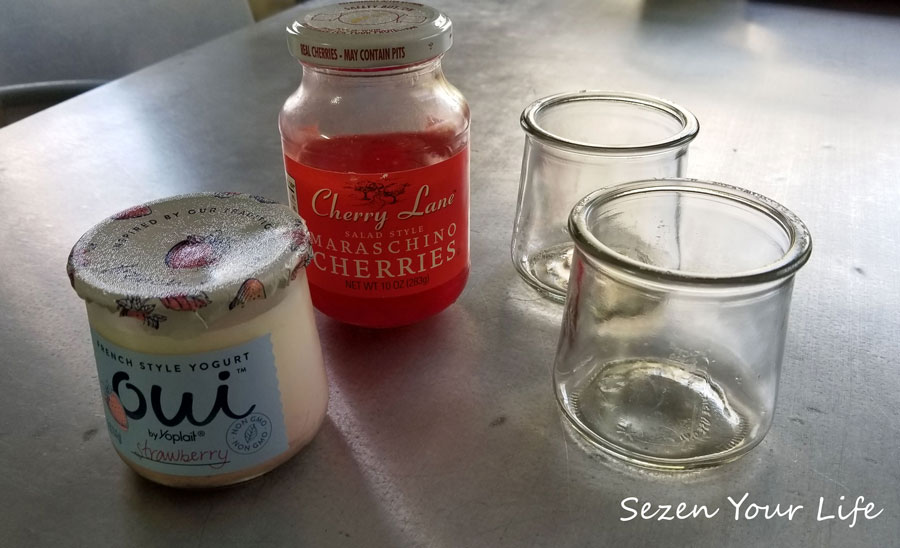 It is easiest to remove the labels running the jar under lukewarm water.  Then I run them through the dishwasher.  Some of the jars still come out a bit sticky.  Rummaging around in the garage, I found a can of Goof Off that removed the remaining residue.  I'm sure any similar solvent will do the trick.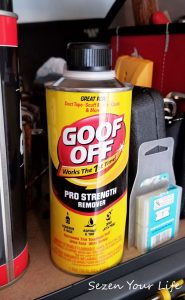 We eat a lot of yogurt 🙂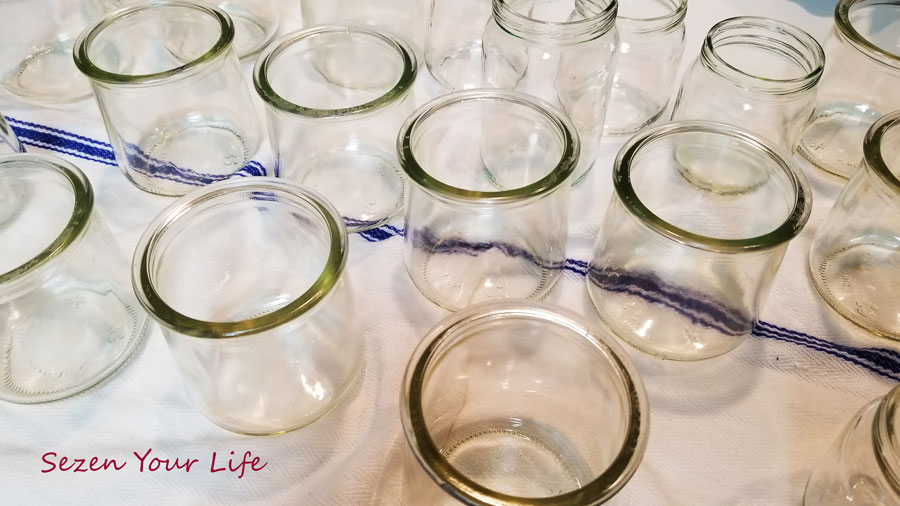 After the jars are clean, the kids can let their imaginations run wild with fun decorating ideas.  Here are some of the supplies we used: ribbons, twine, oil based paint pens, and glass paint.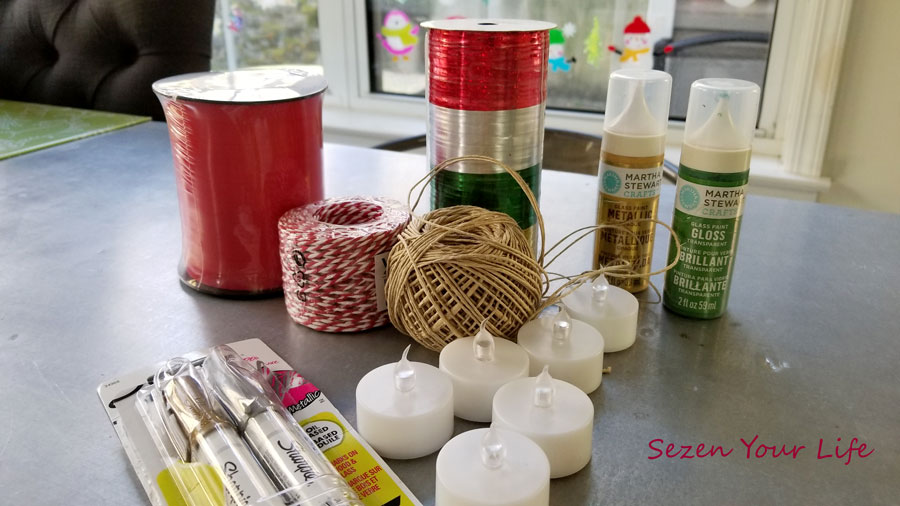 We also used adhesive gems, holiday stickers, blank gift tags with stamps, and evergreen pipe cleaners from the craft store.  I had never seen the pine pipe cleaners before, but they are a genius invention and very kid-friendly.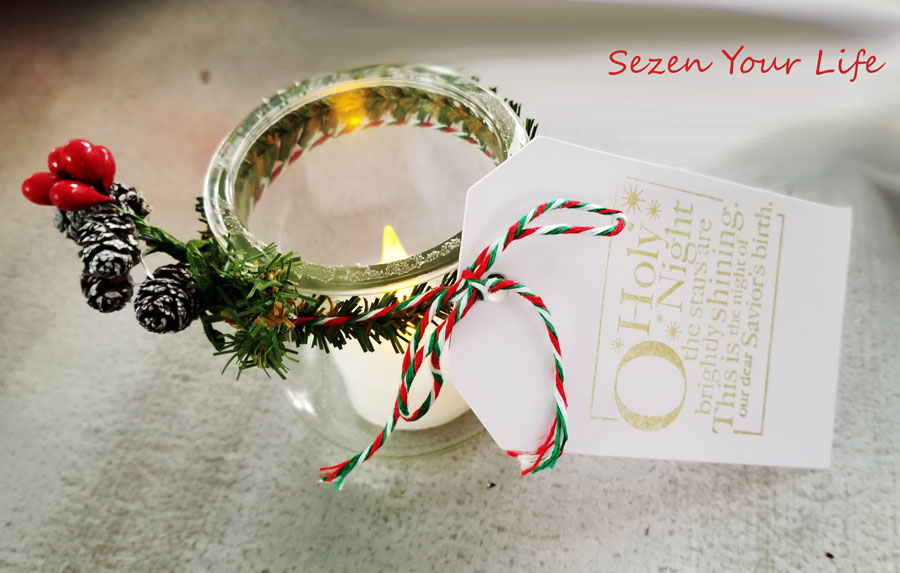 These are what the older students made.  They simply wrapped the pipe cleaner around the mouth of the jar.  Added in the small pine cone detail (also found at the craft store in the holiday section, 12 in a bag).  Then they stamped one side of a tag and wrote a little message on the back.  They attached the tags with a piece of string or twine.  Lastly they dropped in a tea light.  The jars turned out so well.  We were really impressed with how beautiful they look for pennies on the dollar, a minimal amount of work, and very little cleanup.
Expanding on this idea, I allowed my preschooler and kindergartner to do their own.  They liked using the stickers and the paint pens.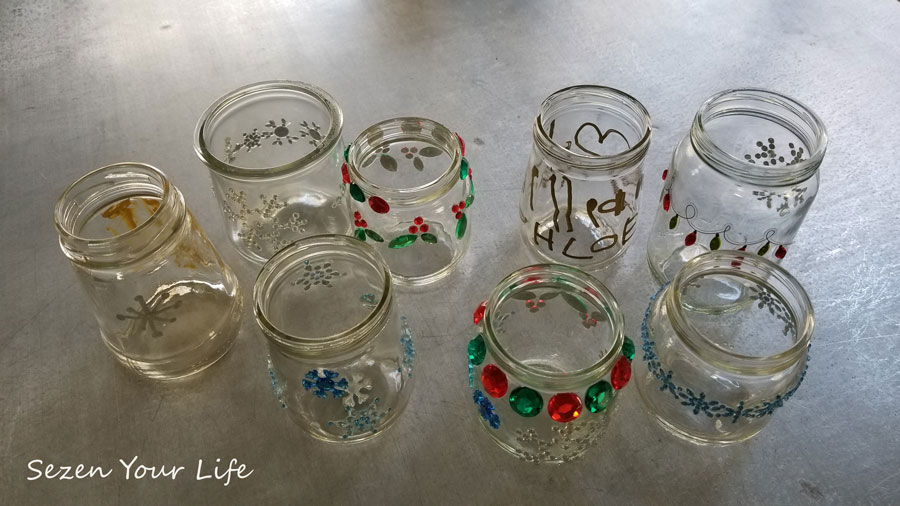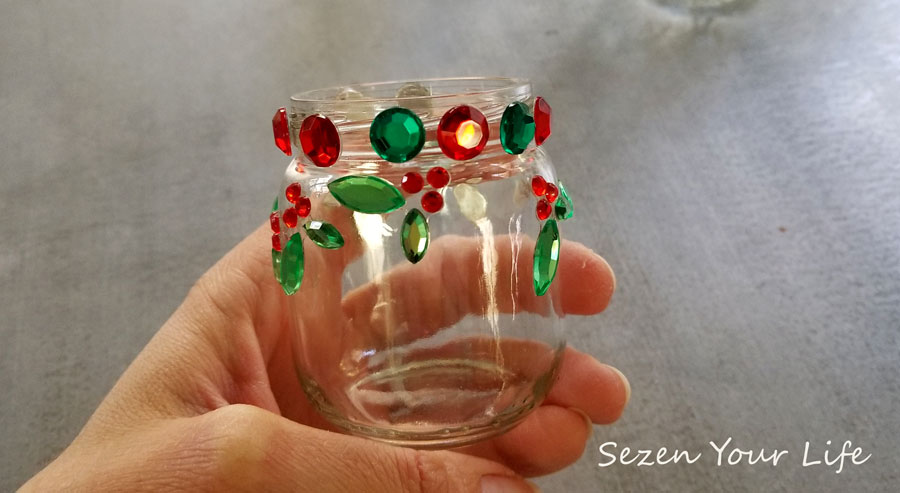 Not too shabby for a 5-year-old.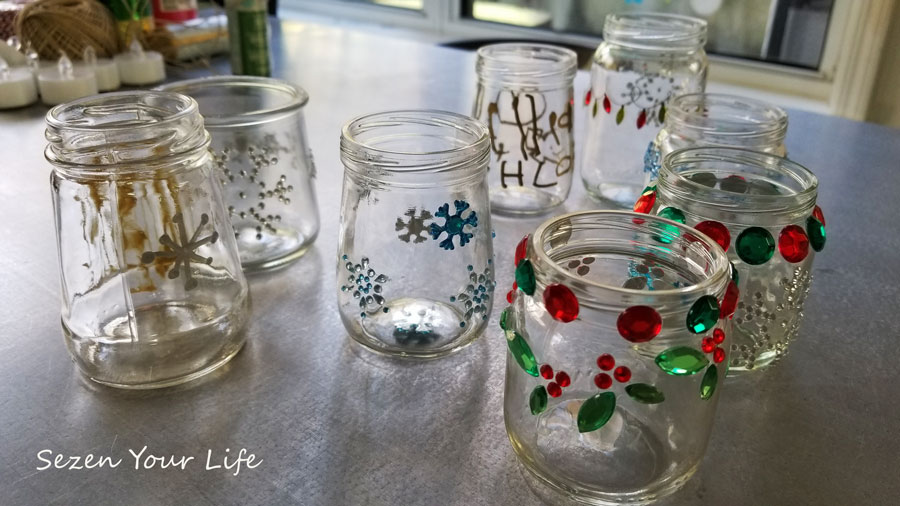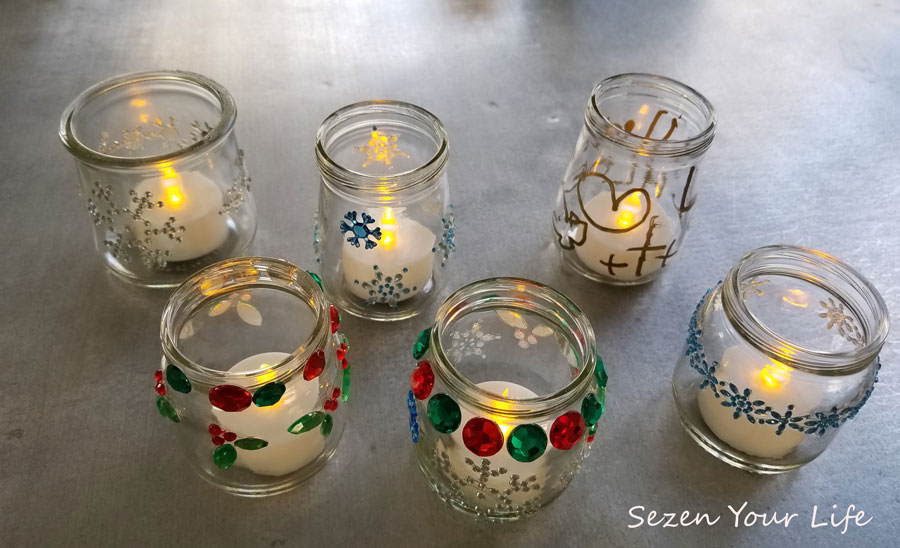 I know I'm bias since these were created by my girls, but I think any mom or grandma would be proud to display these on their mantel.  They look great down the middle of our dinning room table on our Christmas runner too.  These cute little candles add sparkle and ambiance to any room.  Well done, kids!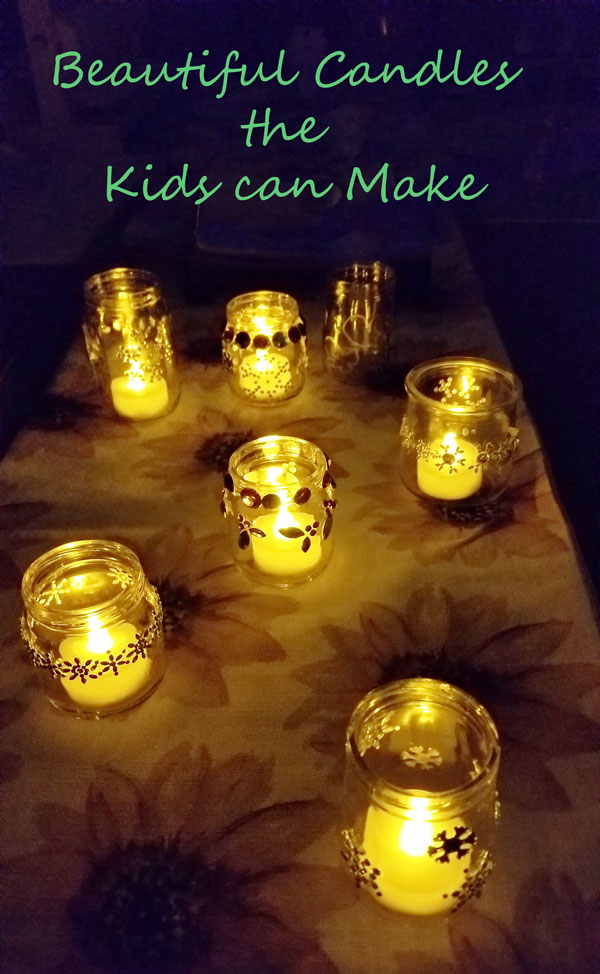 You Might Also Like: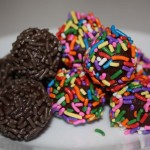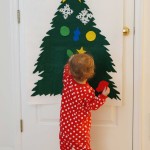 New Uses for Old Greeting Cards