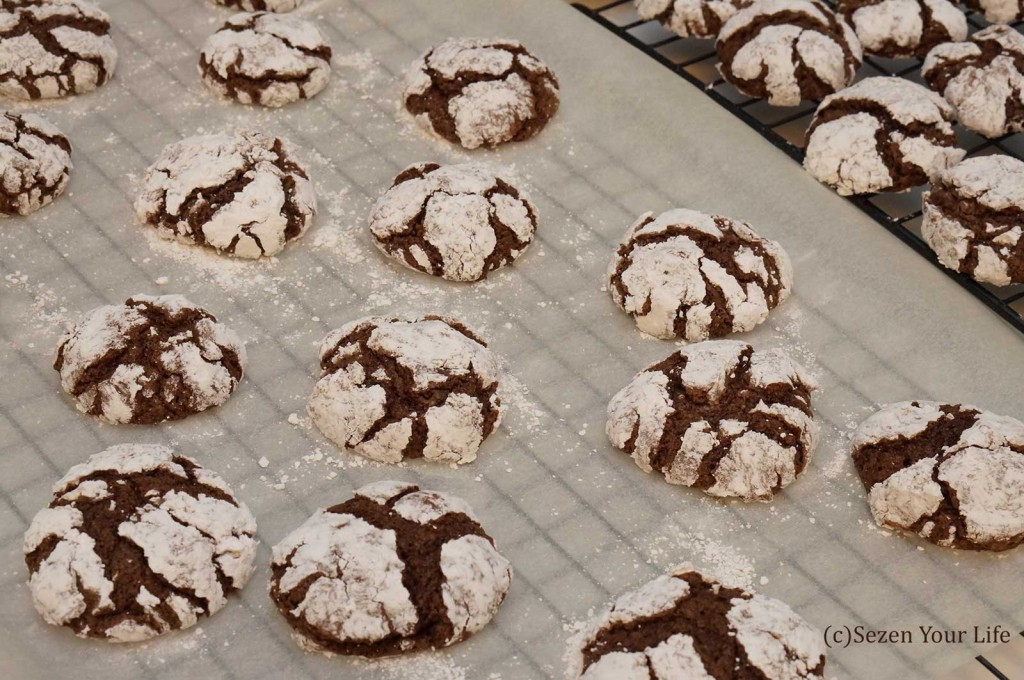 A few weeks ago, we were chatting about the benefits of parchment paper, and I shared a picture of the cookies I was baking.  (You can follow the link to Facebook here.)  Many responded regarding how delicious they looked and inquired about the recipe.  Ask and you shall receive! This comes directly from AllRecipes.com.  Thank you, AllRecipes, for being a great resource, yet again!
*One quick note before you get started, the dough needs to be refrigerated for at least 4 hours, so just make sure you allow adequate time for preparation.
Chocolate Crinkle Cookies
Ingredients:
1 cup of unsweetened cocoa powder
2 cups of white sugar
1/2 cup of vegetable oil
4 eggs
2 teaspoons of vanilla extract
2 cups of all-purpose flour
2 teaspoons of baking powder
1/2 teaspoon of salt
Approximately 1/2 cup of confectioners' sugar  (used to coat cookies before baking)
Optional, but super yummy especially for Christmas: Ghiradelli Peppermint Chunks 10oz bag – or any chocolate chips, white chips, walnuts, etc.
Directions:
In a medium or large bowl, mix together cocoa, white sugar, and vegetable oil.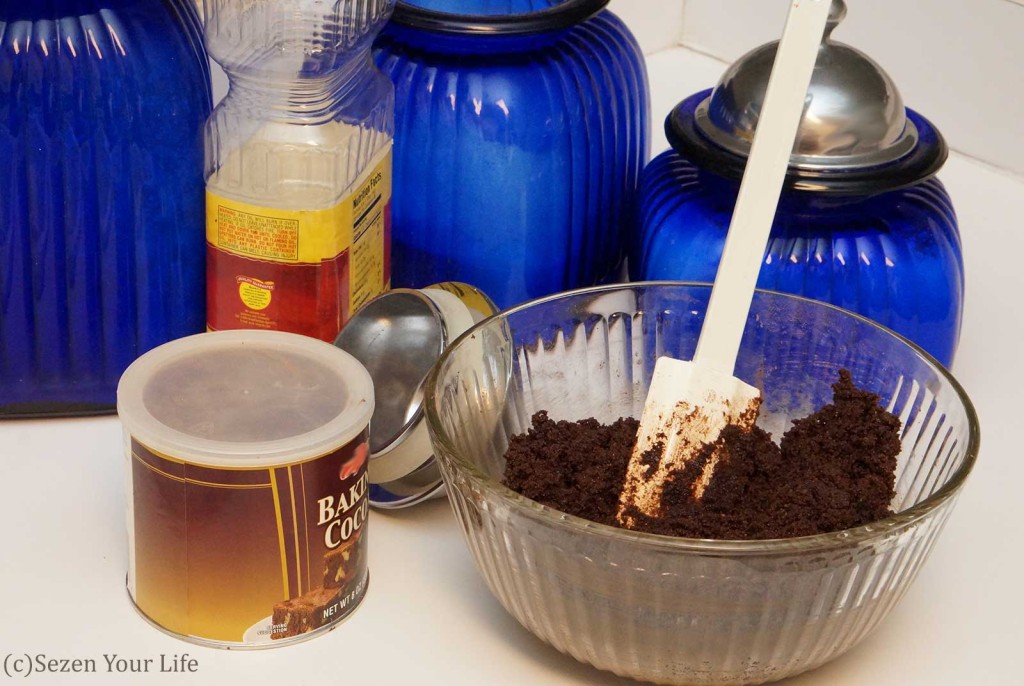 Beat in eggs one at a time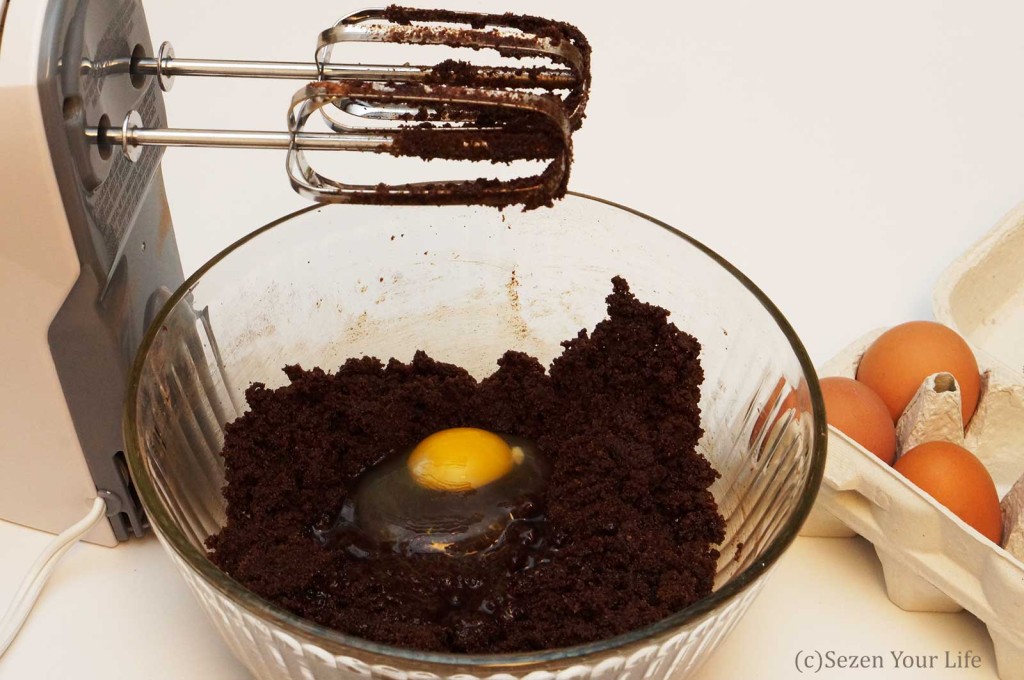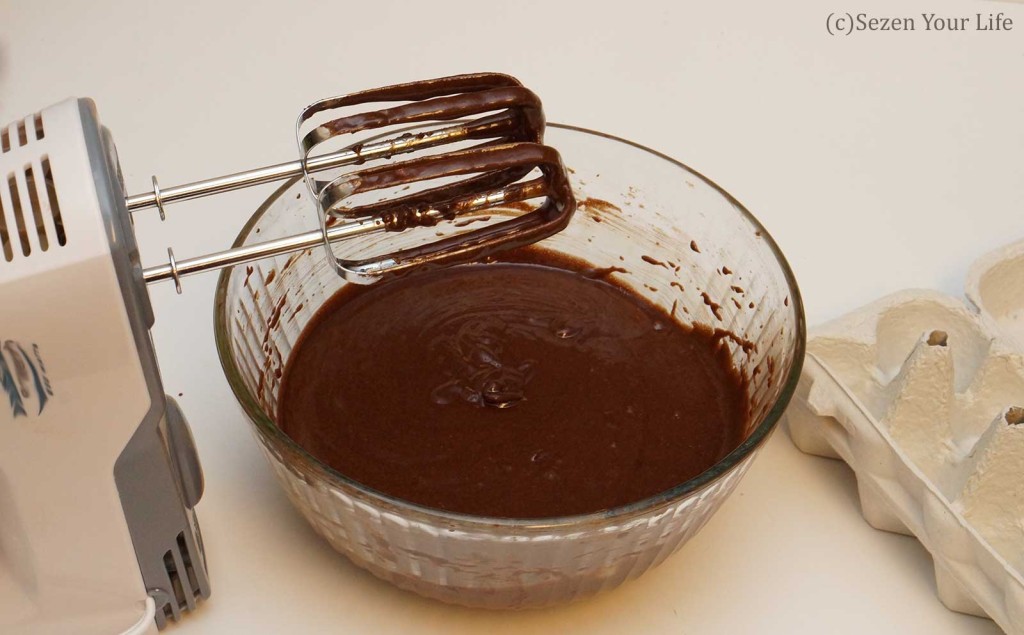 Stir in the vanilla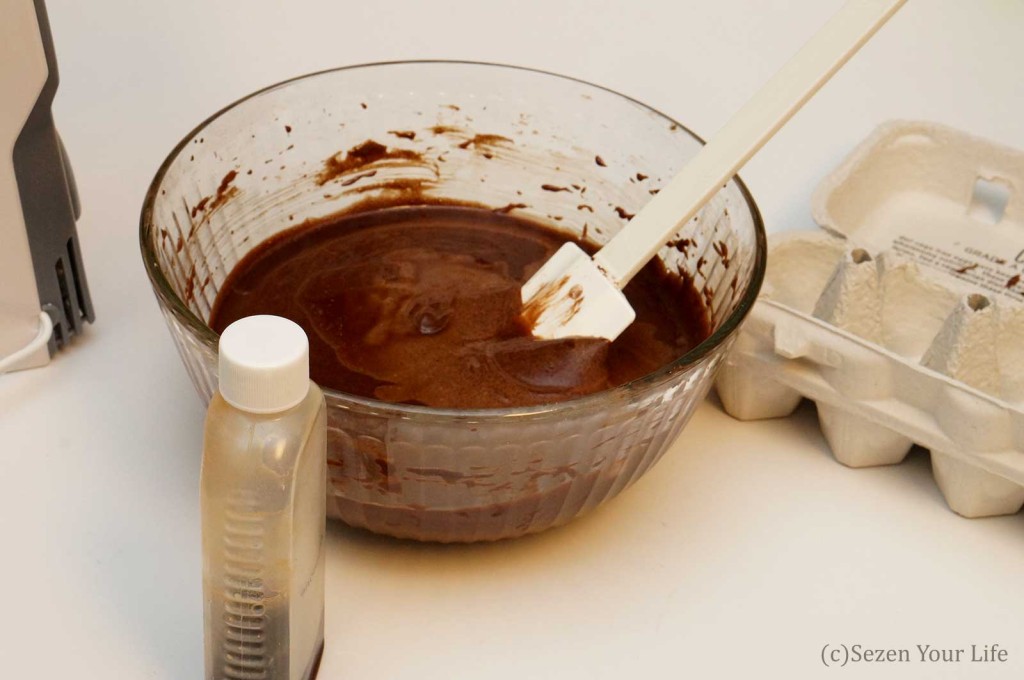 Combine the flour, baking powder, and salt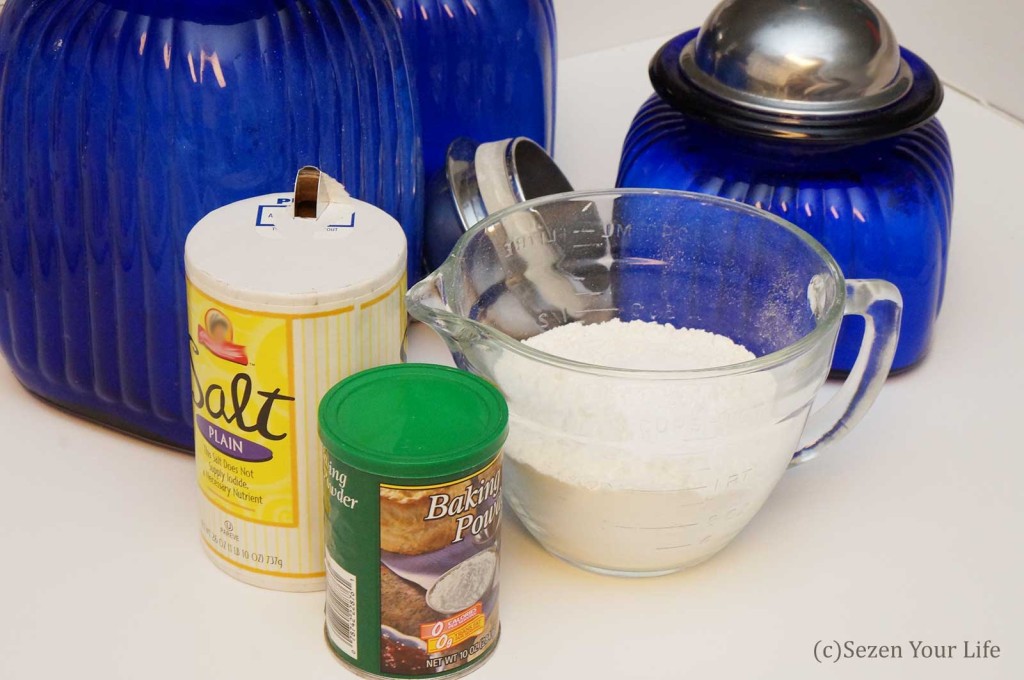 And stir that into the cocoa mixture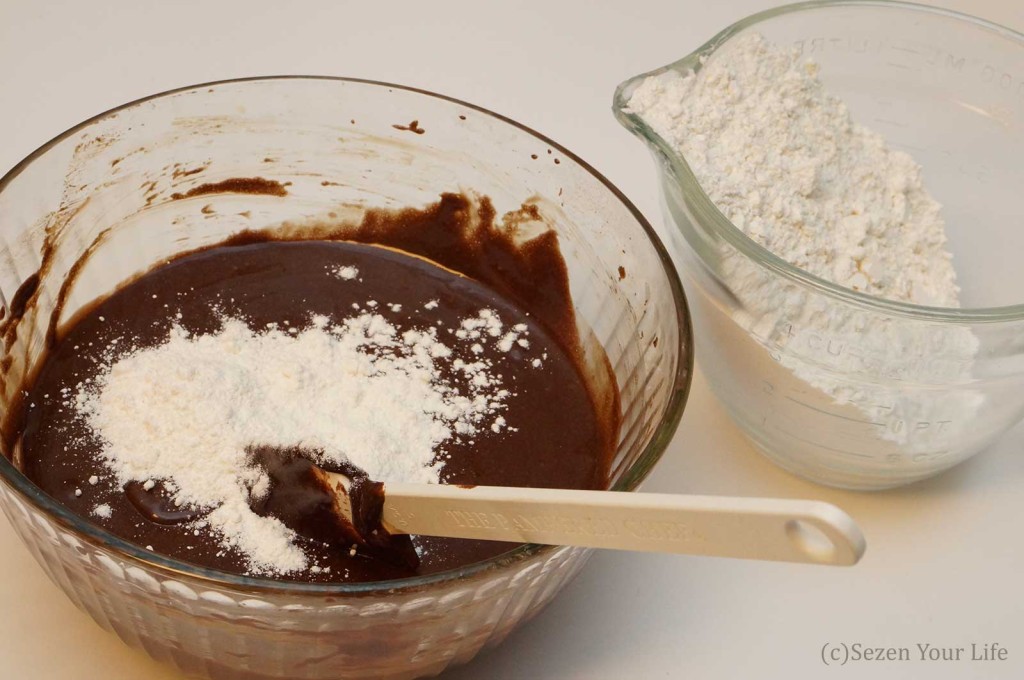 If using the peppermint chunks or any other chips or nuts, add them at this point once the batter is ready.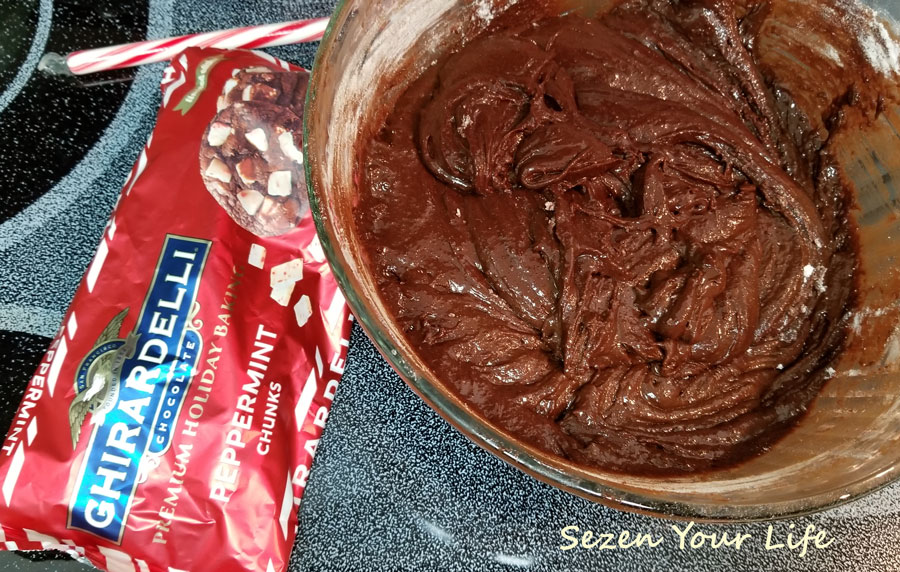 Cover dough, and chill for at least 4 hours – I ran out of time and ended up letting it sit in the fridge overnight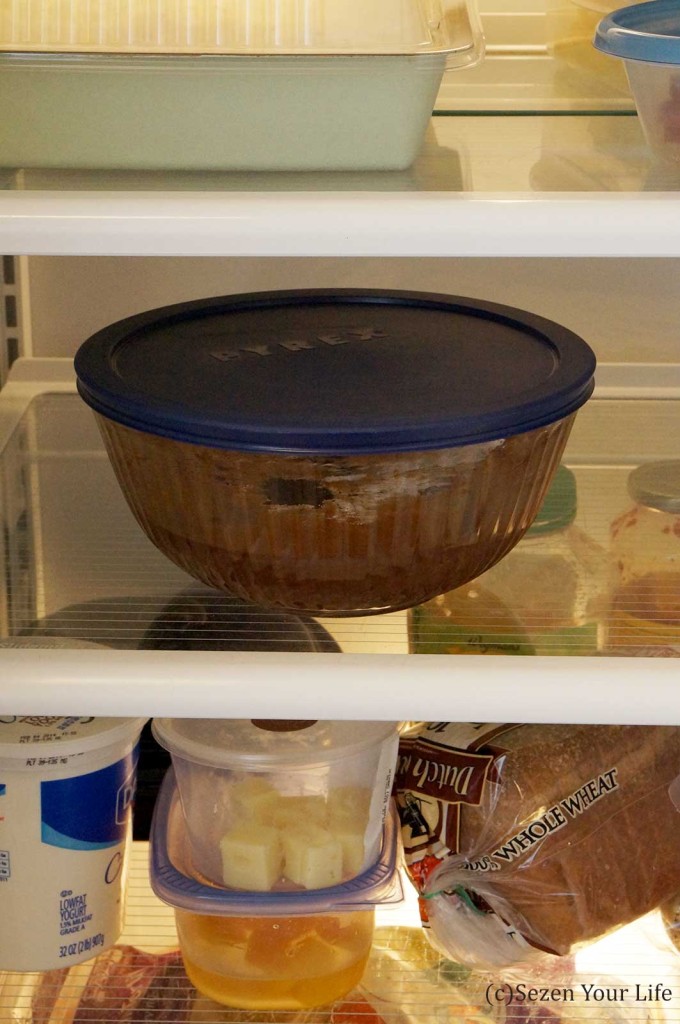 When ready to bake, preheat the oven to 350 degrees.  Line cookie sheets with parchment paper.  Roll dough into one-inch balls.  If using a scoop, number 50 is the recommended size.  (Mine were a bit small, you can go bigger than the picture below.  I should probably just get a scoop to speed up the process and keep them all uniform in shape and size.  But these still turned out great.)
Roll each ball in confectioners' sugar before placing on the prepared cookie sheets.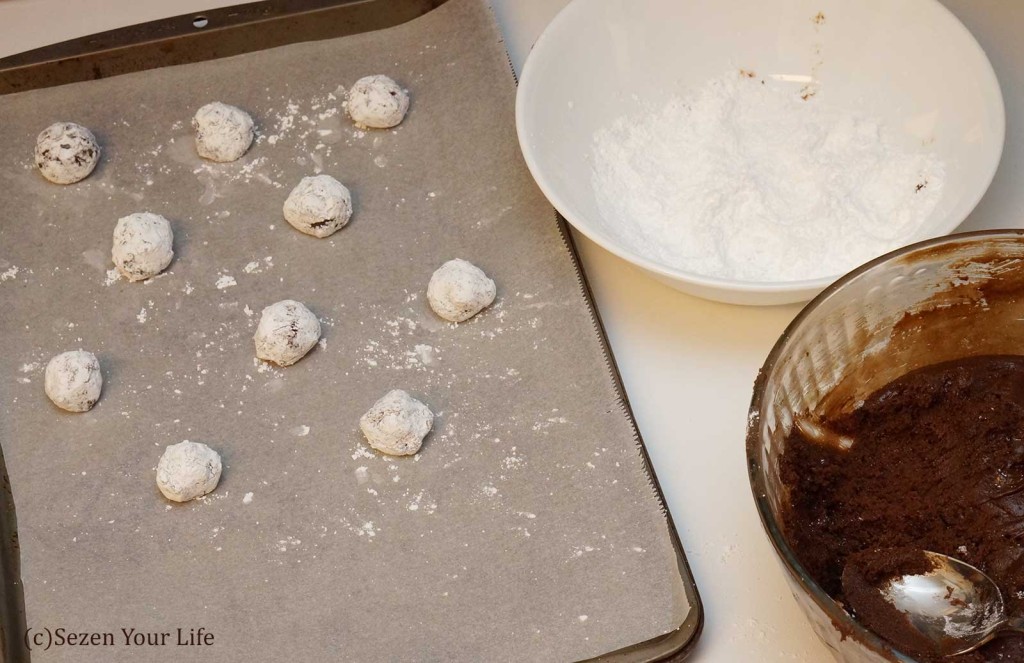 Bake in the preheated oven for 10 to 12 minutes.  Let stand on the cookie sheet for a minute before transferring to cooling racks.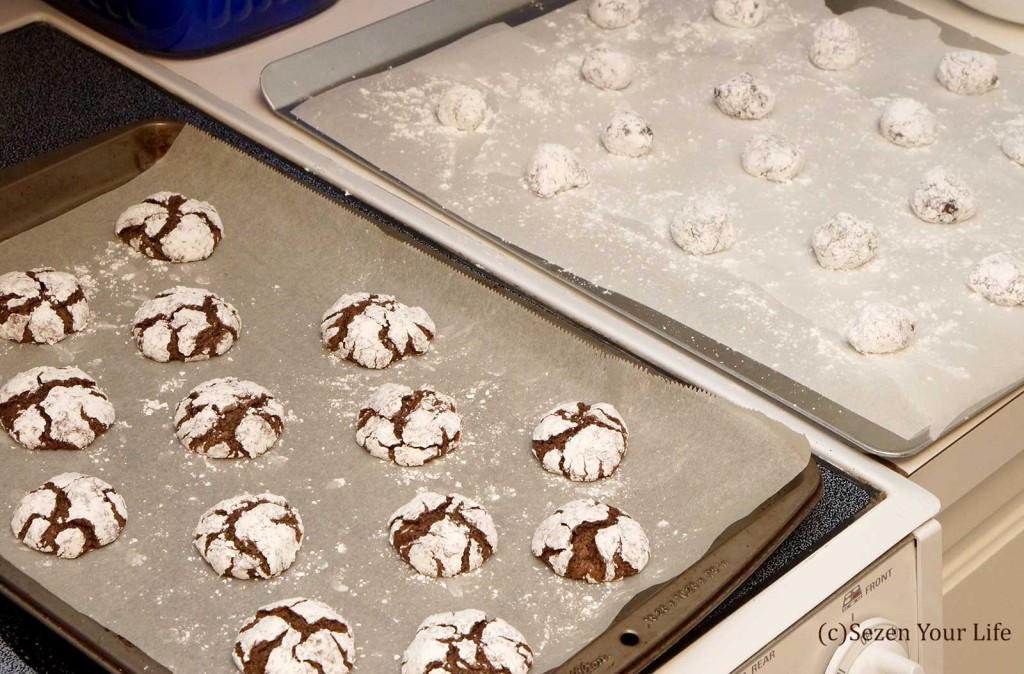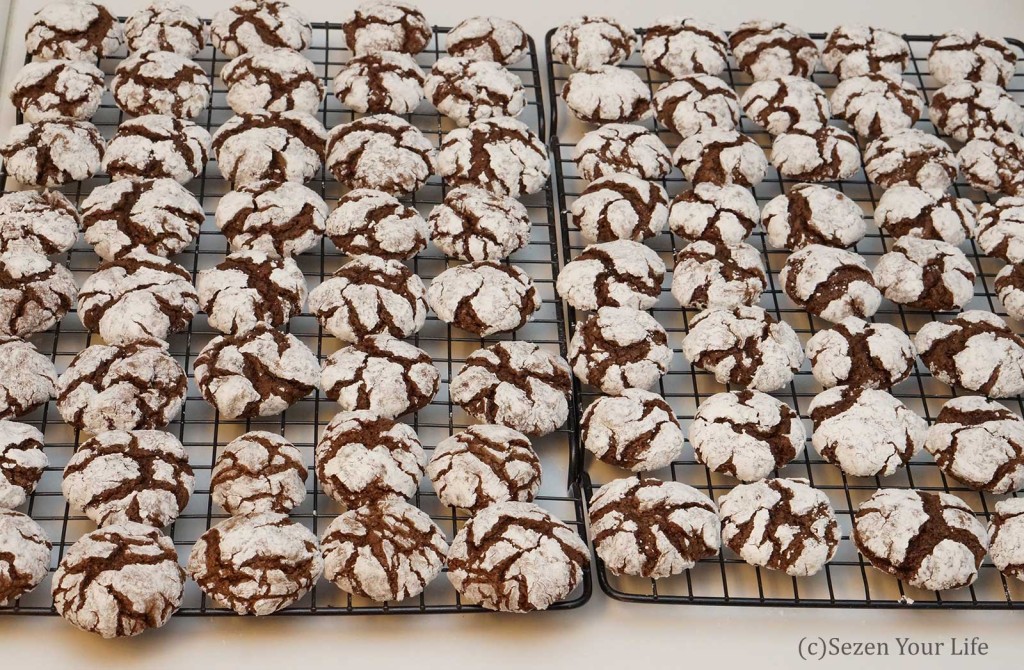 I ended up with 80 cookies.  If you roll the balls a little bigger, the recipe will yield right around 6 dozen.  These were so delicious.  I was worried they were going to get hard, especially since a few of mine were on the small side; but they still turned out perfect.  A slight crunch on the outside and soft on the inside, fantastic!  Next time, I think I'll try adding in chocolate chips or morsels to bump up the chocolate flavor and give them some extra oomph. Check out AllRecipes.com for other tips and tricks.
This was my first time using parchment paper, and it worked like a dream.  I am definitely a fan and have no idea why I didn't try it sooner.  It made transferring the cookies so much easier and cleanup was a breeze.  This cookie is a chart topper and will most likely be making appearances at many celebrations to come.
As mentioned at the beginning, this post was prompted by reader feedback.  Join in on the conversations with Facebook, Twitter, Pinterest, or Google+.  There is more information and many other ideas shared daily that don't all make it to the blog.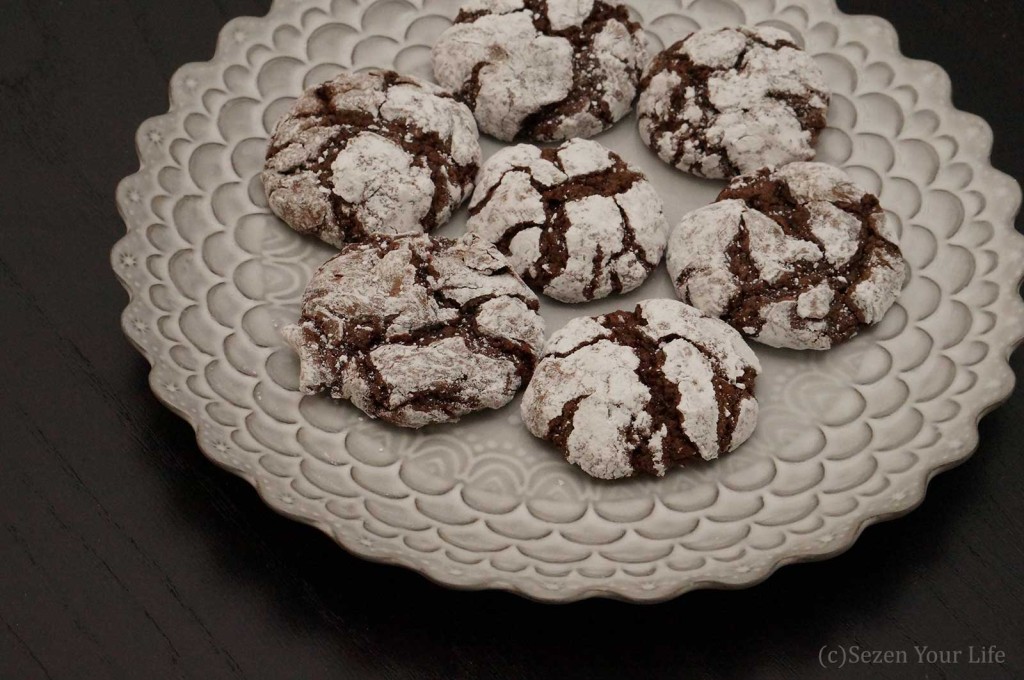 You Might Also Like: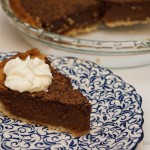 The Ultimate Gift – What to Give this Valentine's Day