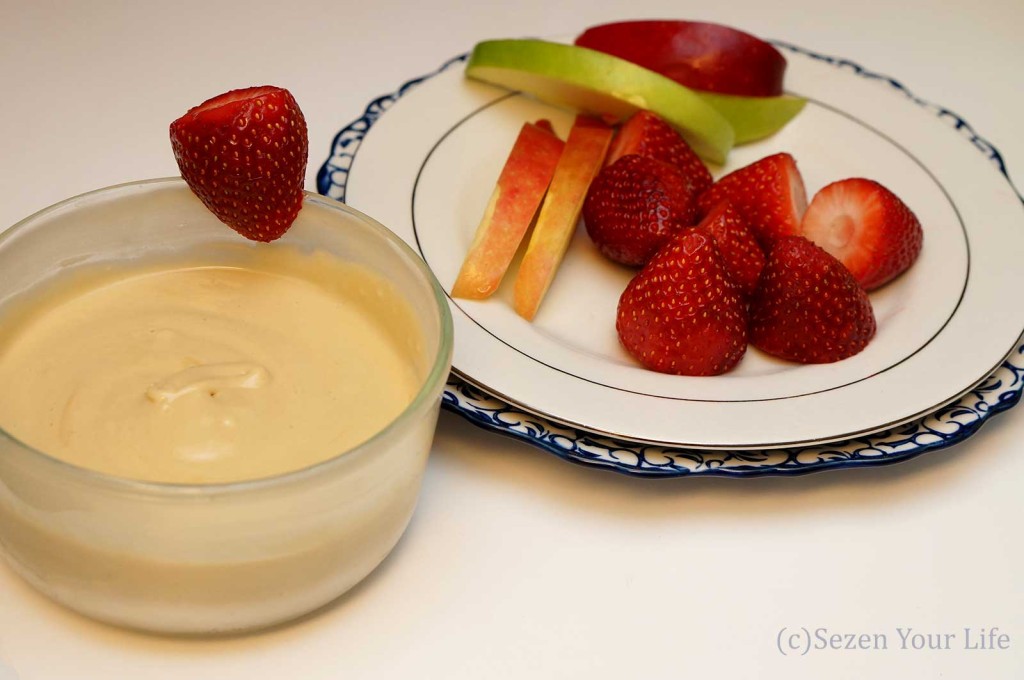 These are my favorite fruit dips.  Almost everyone has heard of them, and most people have tried them.  I'm not sure whom to attribute the original recipes to.  I didn't take them from a cookbook, I just had them written down on a notecard from my mom.  AllRecipes.com has published the brown sugar version and KraftRecipes.com has the marshmallow one.  So for argument's sake, and until someone informs me otherwise, we'll give the credit to them.
Often times when we take food to celebrations and carry-ins, we seem to get overrun with desserts.  I'm all about desserts, don't get me wrong.  Just take a look back through the Flavor section of my recipes; more than half are some sort of sweet, gooey, baked dessert.  It's really nice to have something lighter and a bit healthier to snack on as a change of pace, however.
And so I give you…the Cream Cheese Fruit Dips.  Every time I take these to a gathering they are always a hit and everyone asks about the recipes (just to double-check they remember it right since they've usually had it sometime in the past).  I've decided to go ahead and do a quick post on them so you always have a reference to check back to the next time you're whipping them up.
I think the reason everyone wants to double-check the ingredients is because they are so easy, a "too-good-to-be-true" type of situation.
Ingredients for Cream Cheese Marshmallow Dip:
1 block of cream cheese (8oz.), softened
1 jar of marshmallow cream (7oz.)
1/2 teaspoon of vanilla extract (optional)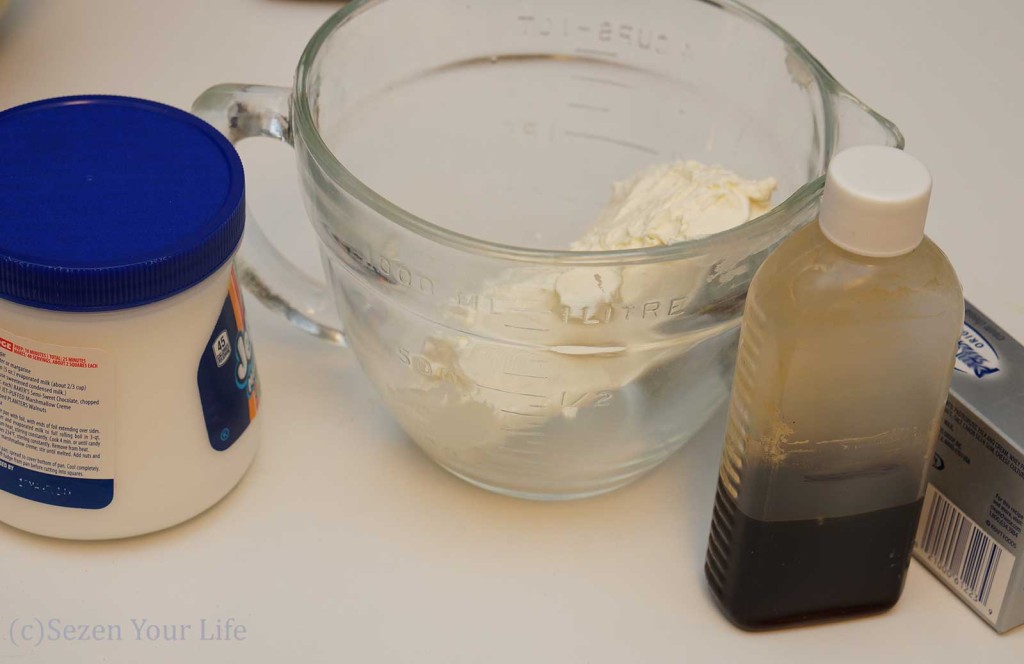 Ingredients for Cream Cheese Brown Sugar Dip:
1 block of cream cheese (8oz.), softened
1 cup of brown sugar
1 teaspoon of vanilla extract (I usually start with 1/2 tsp and then add more if needed – Allrecipes.com calls for a full Tablespoon)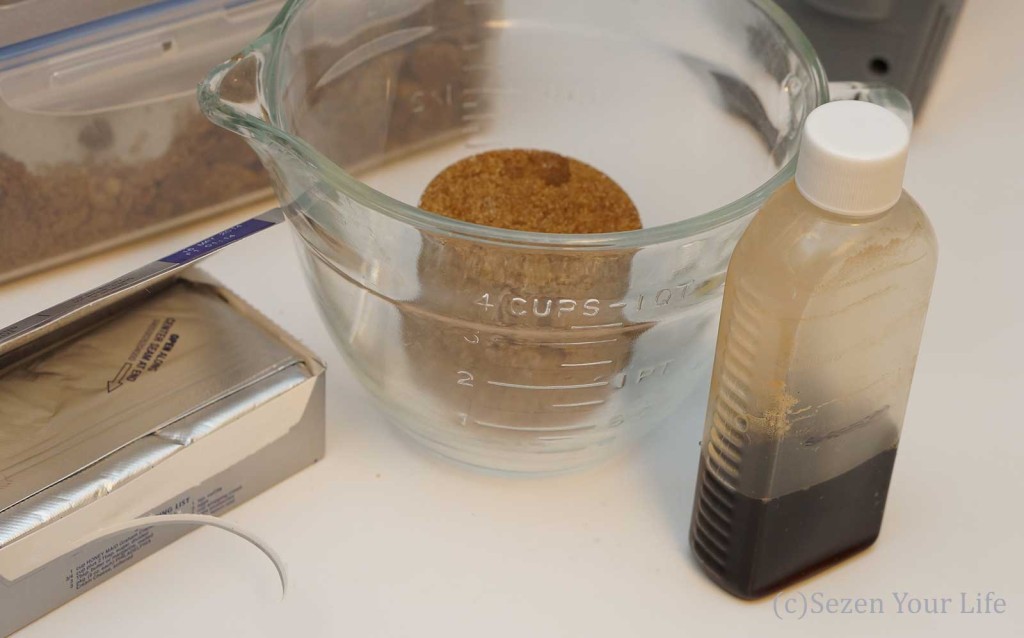 Seriously, that's it.  Just mix together the 2-3 ingredients for the marshmallow dip or the 3 ingredients for the brown sugar dip and serve with fruit, graham crackers, or vanilla wafers.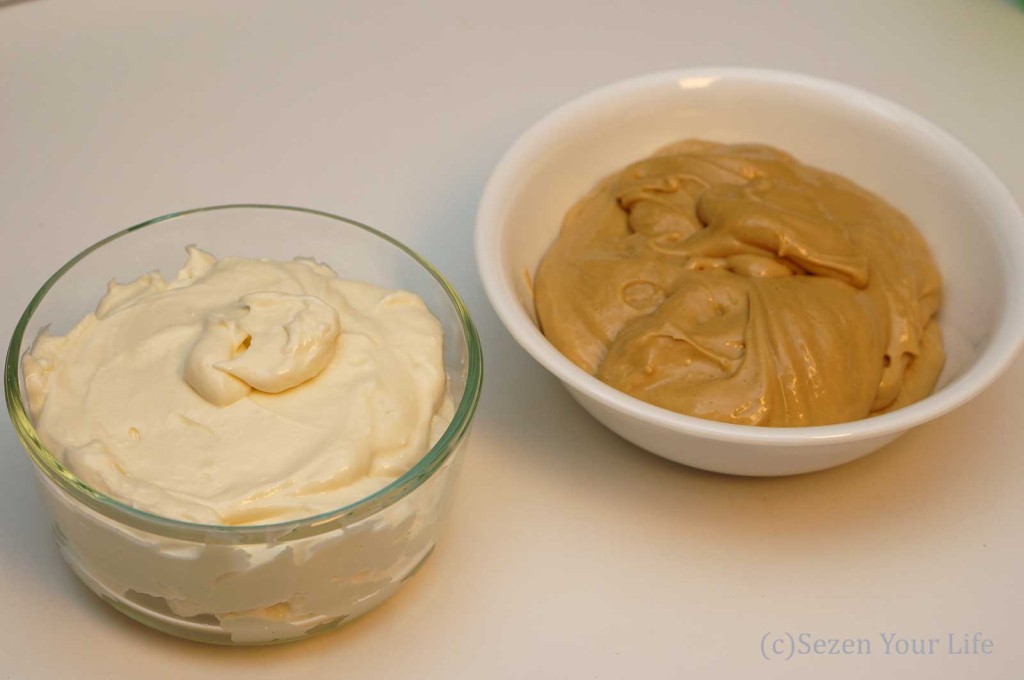 Honestly for both of these, the fruit just makes me feel better about myself and acts as a tool for getting the dip to my mouth.  If I was left to my own demise I'd just eat it with a spoon.
A Note on the Apples:
Apples are one of my favorite fruits for this dip.  Probably because they allow me to load up the most dip in one bite.  If you are preparing and slicing the apples ahead of time, you will need to treat them so they don't turn brown before your guests have a chance to enjoy them.
I have found one of the best methods is to soak them in a bowl of ginger ale, lemon-lime soda pop, or similar carbonated beverage.  If I don't have the drinks on hand, I soak the fruit in a bowl of water with about 1 tablespoon of lemon juice per 1 cup of water.  If using the lemon juice, don't leave them in the bowl too long or they can become extremely tart.  2-3 minutes is plenty of time.
Grab some strawberries, grapes, bananas, a couple different types of apples, even pineapple, cookies, or sweet crackers.  Lay them out in a nice spread with the dip in the middle, and you have a beautiful and tasty snack ready for the masses.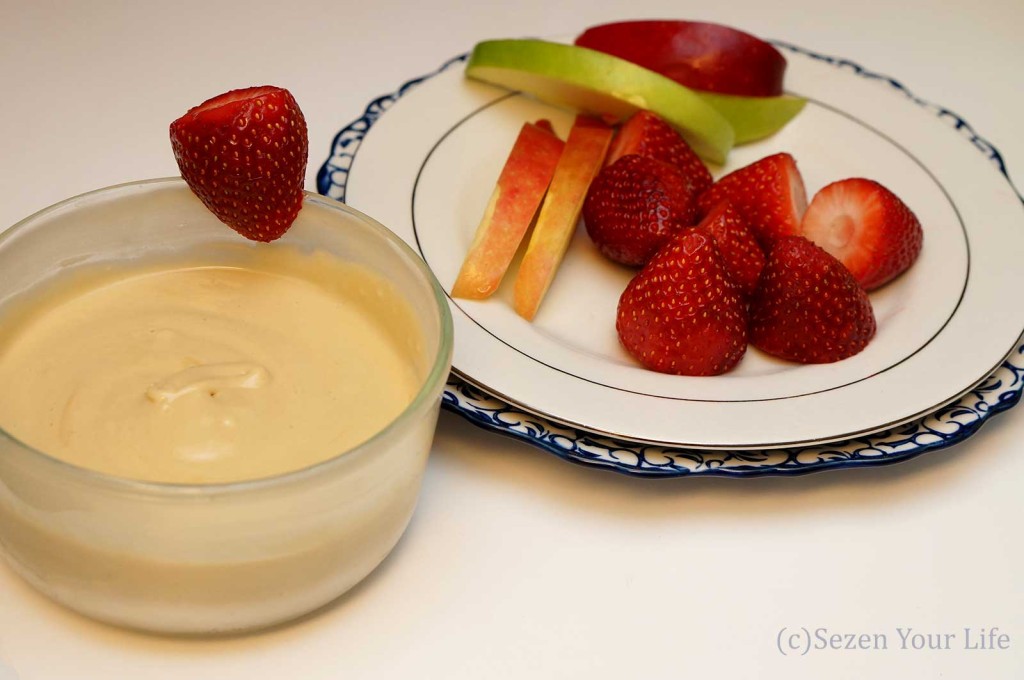 You Might Also Like: