We did things a bit backwards this year.  For Thanksgiving dessert my husband requested cake (Coconut Cake to be precise), and for his birthday a few days ago I made his favorite, Fudge Pie.  His grandmother always made this for the holidays.  Now for special occasions, or when we just need a touch of home, this is one of his comfort foods.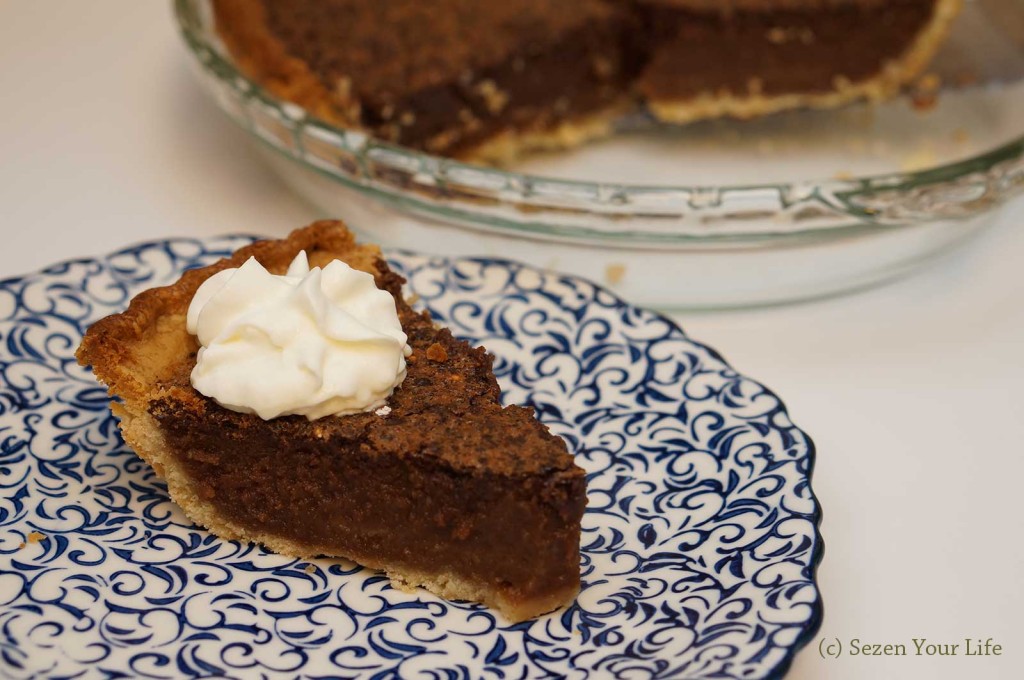 Ingredients: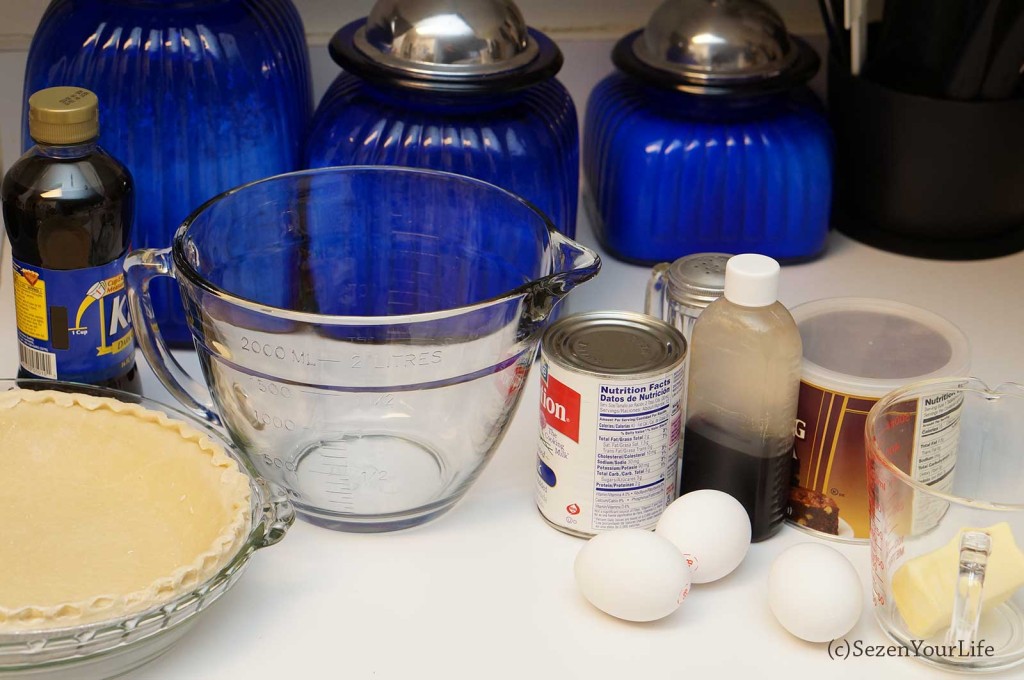 1 cup sugar
1/4 cup flour
1/4 cup cocoa
pinch of salt
2/3 cup dark corn syrup
1/4 cup melted butter
2/3 cup evaporated milk
3 eggs well beaten
1 teaspoon vanilla
unbaked deep-dish pie shell
Directions: 
Preheat oven to 450.  Pierce the pie crust with a fork to avoid bubbling.  Don't poke too hard, you don't want the mix leaking through, and you don't want to break the crust.
Mix dry ingredients (sugar, flour, cocoa, salt) together.  I prefer to do this in my glass bowl with a spout because the end mixture will be poured into the pie shell.
In a separate bowl stir together the wet ingredients (corn syrup, melted butter, evaporated milk, beaten eggs, and vanilla).
Add the mixed wet ingredients to the dry and combine thoroughly.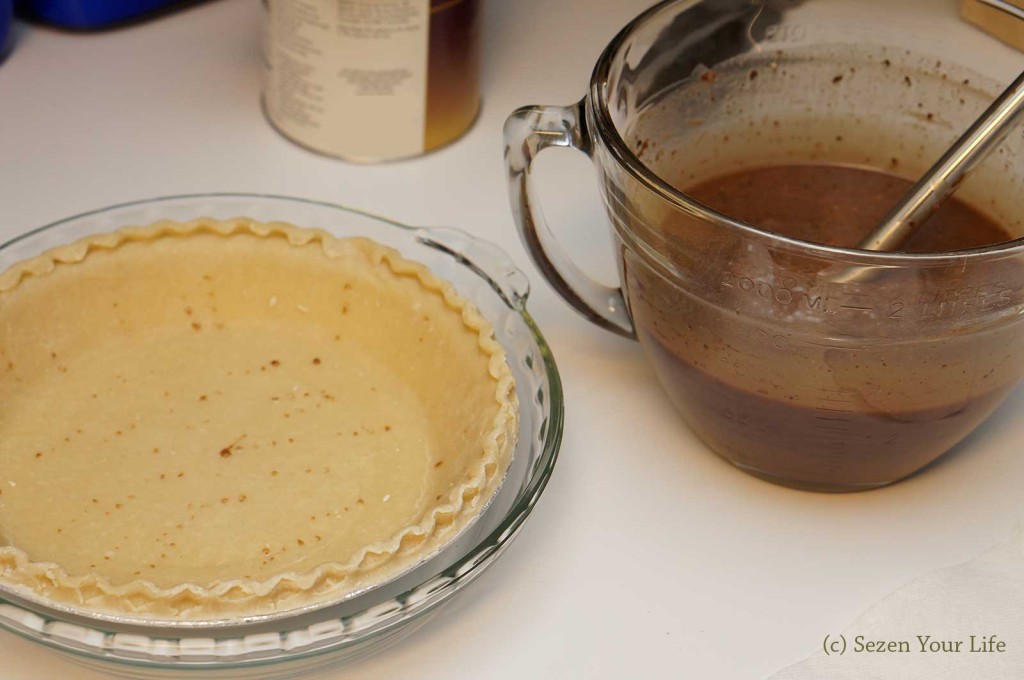 Even after vigorous mixing, there always seems to be a little separation.  Once I get it to the point where it's as good as it's going to get, I quickly pour it into the unbaked pie shell.  The mix will be completely liquid.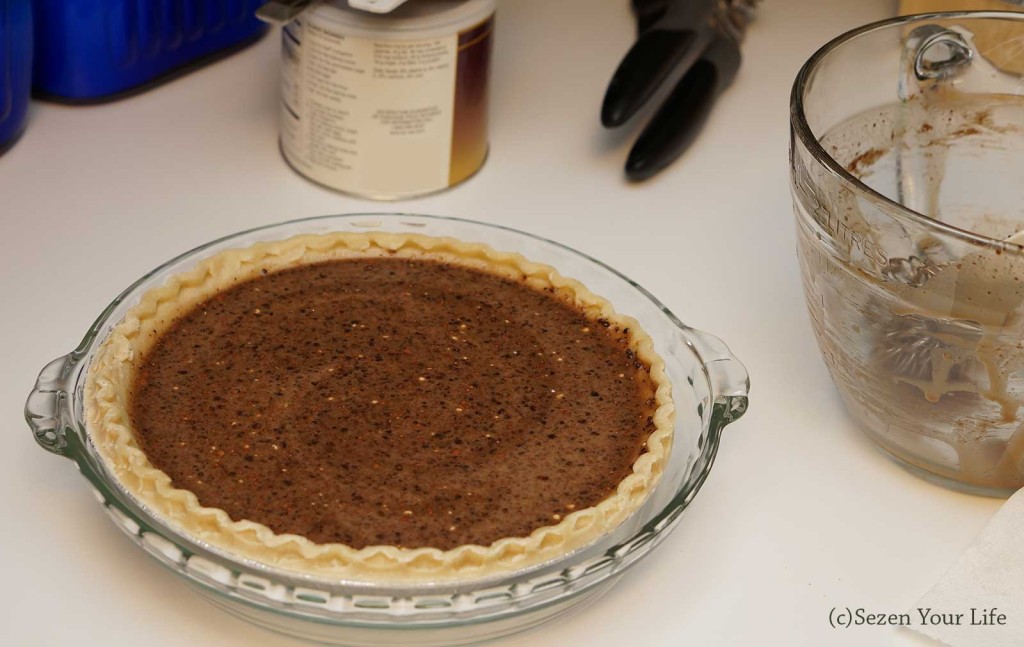 To make it easier to get in and out of the oven, I put the dish on a cookie sheet.  Bake at 450 degrees for 10 minutes.  Then, without opening the door, turn the heat down to 350 and bake for an additional 35-40 minutes.  I start checking it at this point.  If it's still jiggly in the middle, give it another 5-10 minutes until it's fully set.  I double check by inserting a toothpick in the center.  If it comes out clean the pie is done.
That's all there is to it.  Mix, pour, bake.  It doesn't get much better than that.  A little whipped cream on top and you're in business.  This rich chocolate pie is a great addition to any table.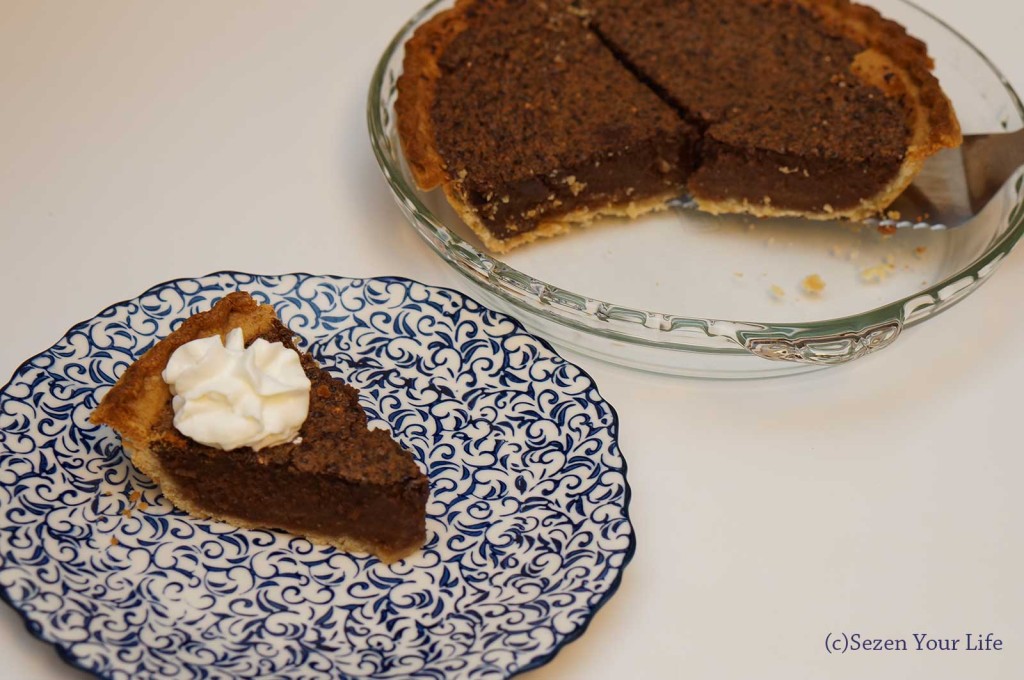 You Might Also Like: