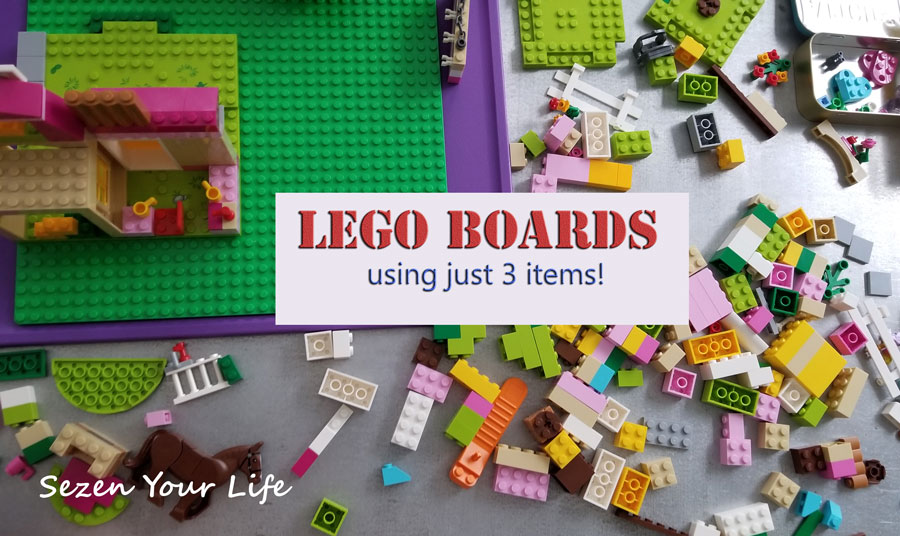 Lego bricks are a great toy.  They provide endless hours of entertainment through building and rebuilding, creativity, and engineering.  But when one puts that much time and love into a project, one tends to get protective and can become slightly irate if said building is destroyed by a younger sibling.  In our home, Lego are simultaneously a source of happiness and contention.
Our girls share a bedroom and all play space is communal.  Therefore neither one truly have an area that is off limits to the other.  But thankfully we came up with an easy solution to keep their bricks separate and preserve  their creations, Lego boards!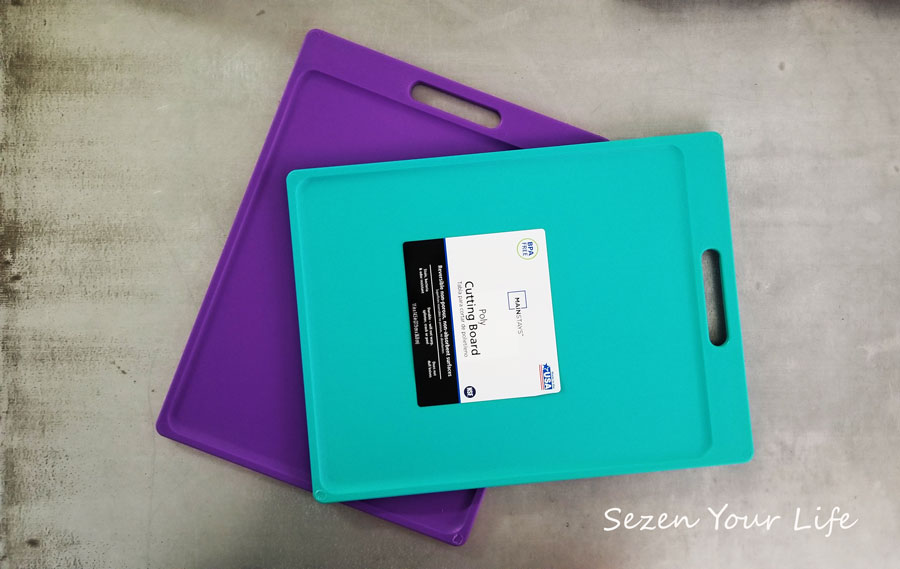 I bought 2 Lego bases and had intended on gluing them to cheap cookie sheets.  However, when I was shopping through the kitchen section, I came across these colorful cutting boards, which were only a few dollars more.  I was going to dress up the cookie sheets with spray paint anyway, so the price was actually cheaper, plus it's one less step going with the cutting boards, and they have a convenient handle.  The best part is they are the perfect colors for my girls.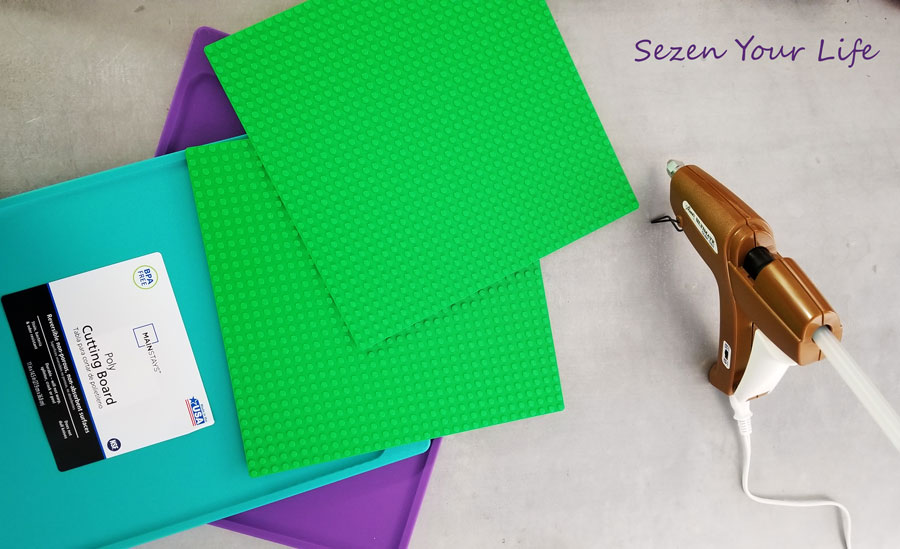 The rest is just what you'd assume.  I simply removed the stickers and price tags on the cutting boards; glued the back of the Lego bases; and then put the base on top of the cutting board.  Another great feature about these, I didn't have to cut down the Lego bases.  They fit perfectly.
If you do have to cut down the bases, I suggest using a paper cutter (the guillotine style ones), or scoring and cutting with an X-ACTO knife.  But if you can, save yourself the trouble and just find a board that's big enough to accommodate the base.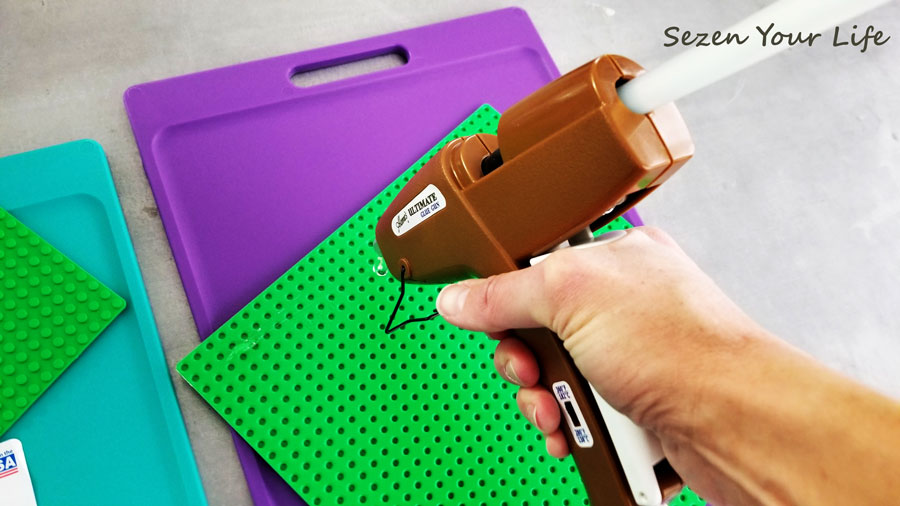 They were dry within minutes and ready to go!  With each girl having her own board they can build practically anywhere.  And then they can set it in a safe place until they are ready to play again.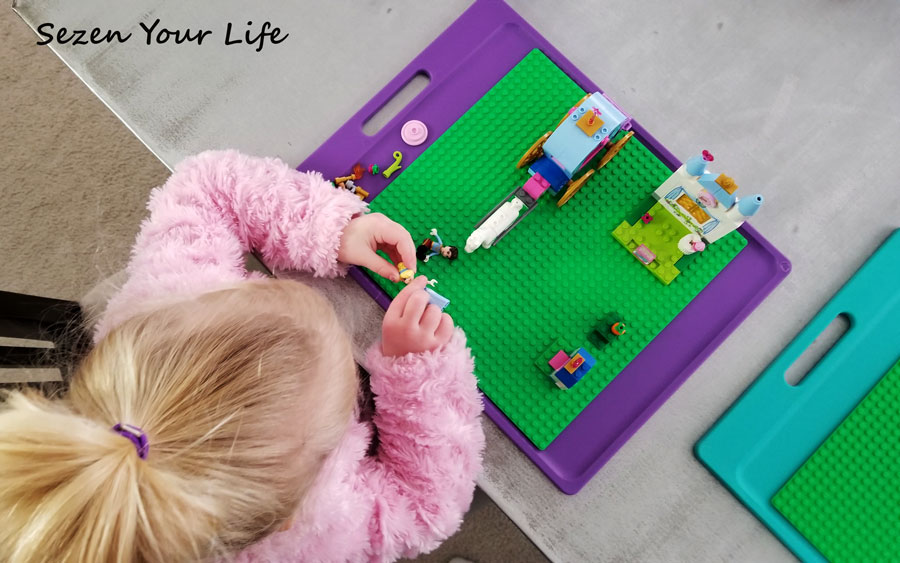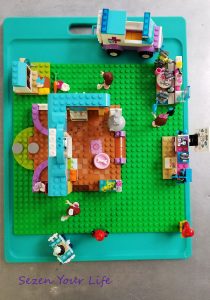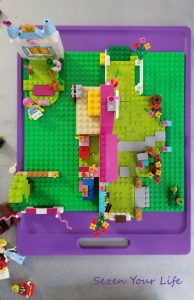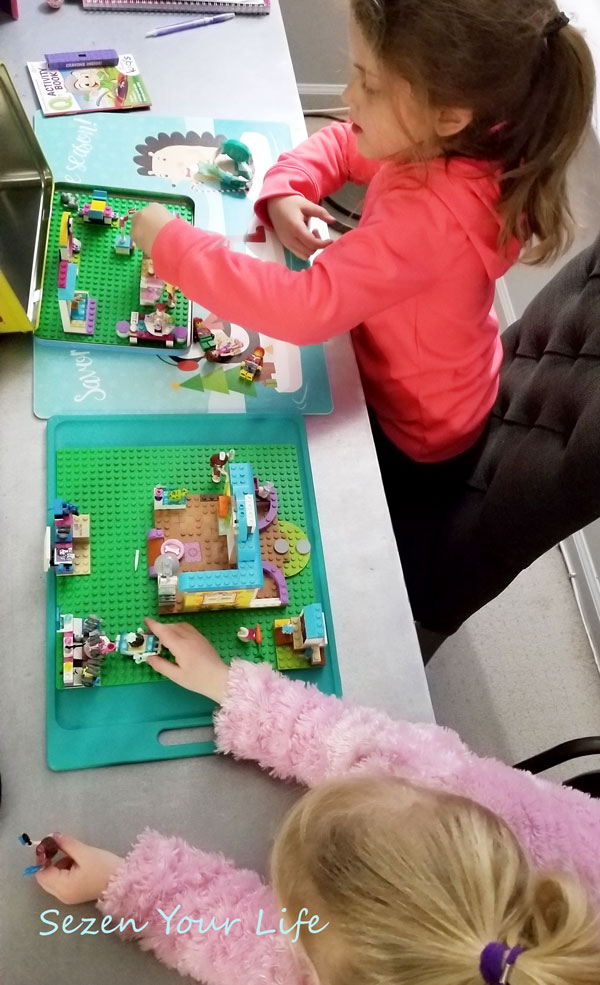 *Just a little tip, as you move up from Duplo blocks to standard sized Lego, the Duplo will still fit on the board and you can build with the smaller Lego! So don't get rid of the Duplo too soon.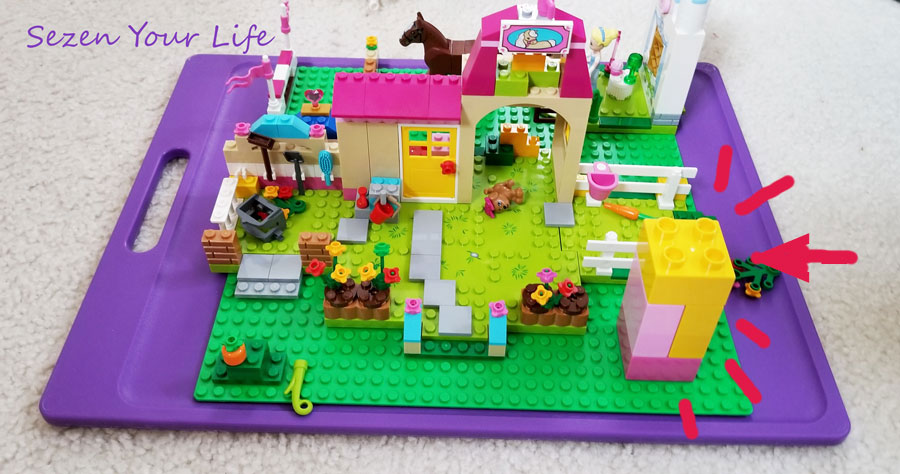 Hopefully these Lego boards will help keep the peace in your home!  Have you made your own boards, do you have any suggestions, or ideas?  Please feel free to share in the comments!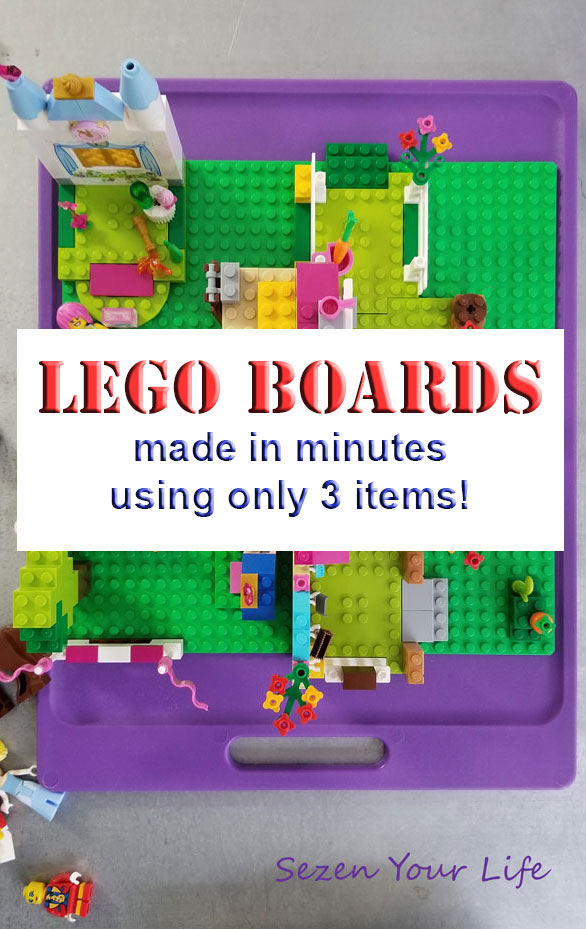 You Might Also Like: