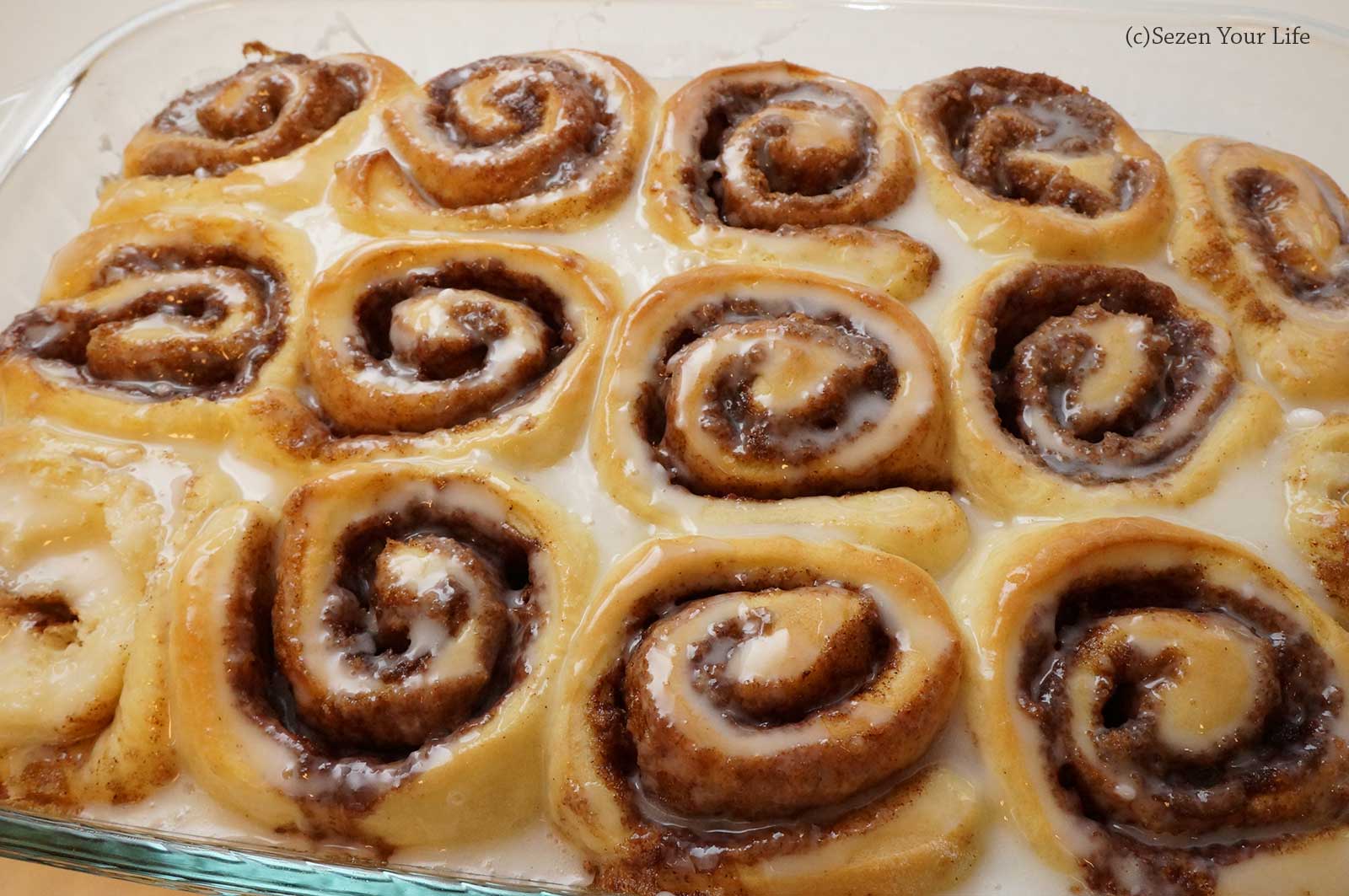 After successfully recreating my grandmother's cabbage burgers, I wanted to give her cinnamon rolls a try.  I called around to the aunts and received a few recipes that were pretty similar.  This particular one Grandma would use to save time and when she was making rolls to accompany dishes that were not also made from dough, like chili.  In addition to the following recipe, I received the one she used to make them completely from scratch.  That recipe is actually for double the dough required.  Grandma would use part of it for the outside of the cabbage burgers and the other half for a dozen cinnamon rolls.  But that's for another post, when I have a little more time and can knock out the rolls and burgers all at once.
Since this is the recipe I'll probably be making more often than not  (mostly for time sake), and since it was the first one I was able to attempt, here's Grandma's Cinnamon Roll recipe using Hot Roll Mix.
Ingredients: 
Hot Roll Mix (I personally use Pillsbury)
1 Cup hot water (for Hot Roll Mix)
2 Tablespoons softened butter (for Hot Roll Mix)
1 Egg (for Hot Roll Mix)
Flour for dusting surface
1 Tablespoon melted butter
1.5 Cups brown sugar
2-3 Tablespoons cinnamon (I love cinnamon, so I use closer to the 3 mark)
2 Cups powdered sugar
Small amount of milk (add to powdered sugar to make glaze)
Directions:
Preheat oven to 375; grease baking dish with butter or cooking spray
Follow directions on the box to make regular dough (don't add extra sugar): Combine mix and yeast, mix well; add hot water, butter and egg; stir until soft dough forms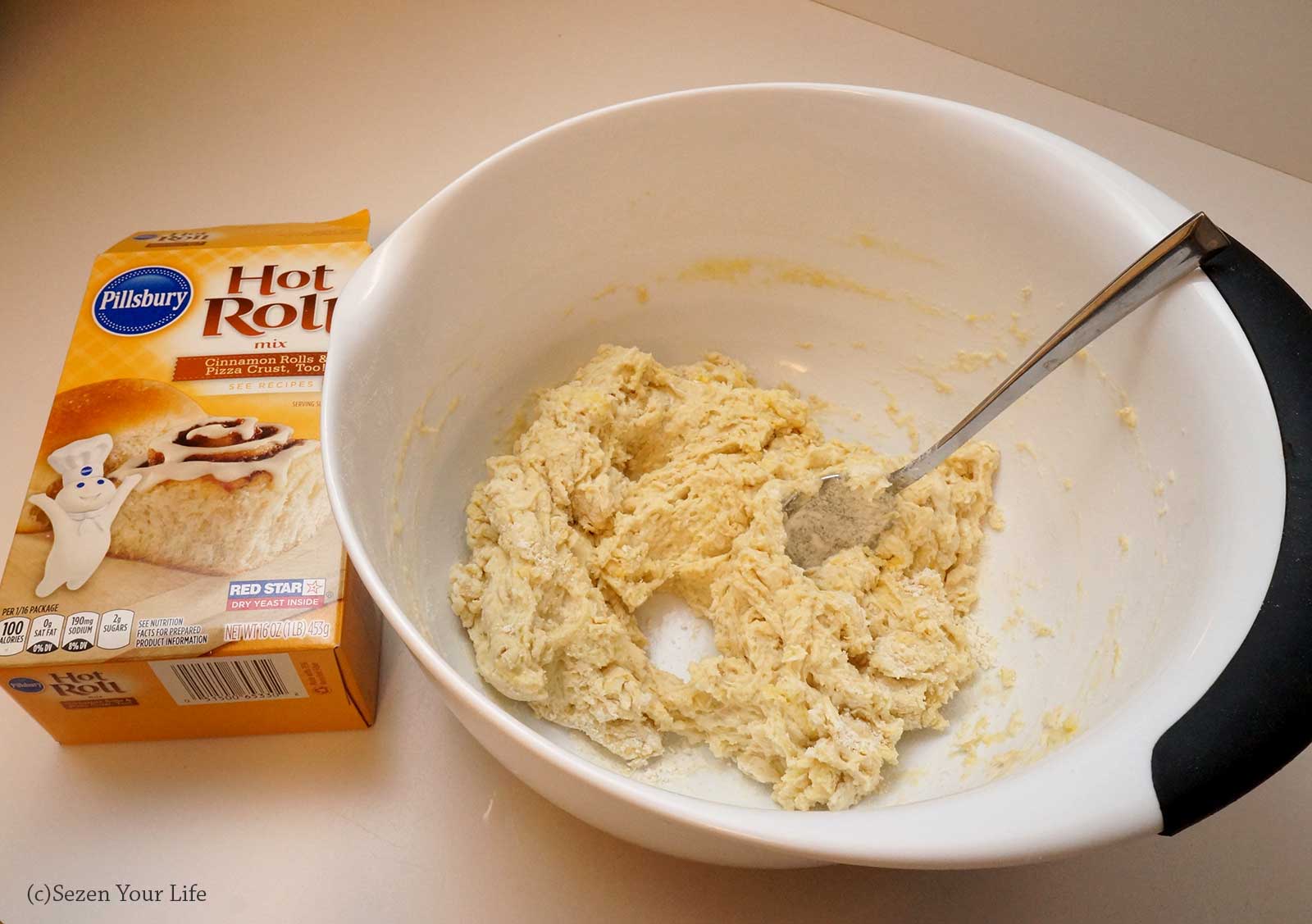 Turn out onto lightly floured surface.  It always seems to take more flour than I think it should to keep it from sticking.  So don't get too stingy, or you'll find yourself with dough-webbed hands trying to figure out how you are going to scoop out more flour without making an even bigger mess.
Knead the dough for 5 minutes until smooth; Cover and let rise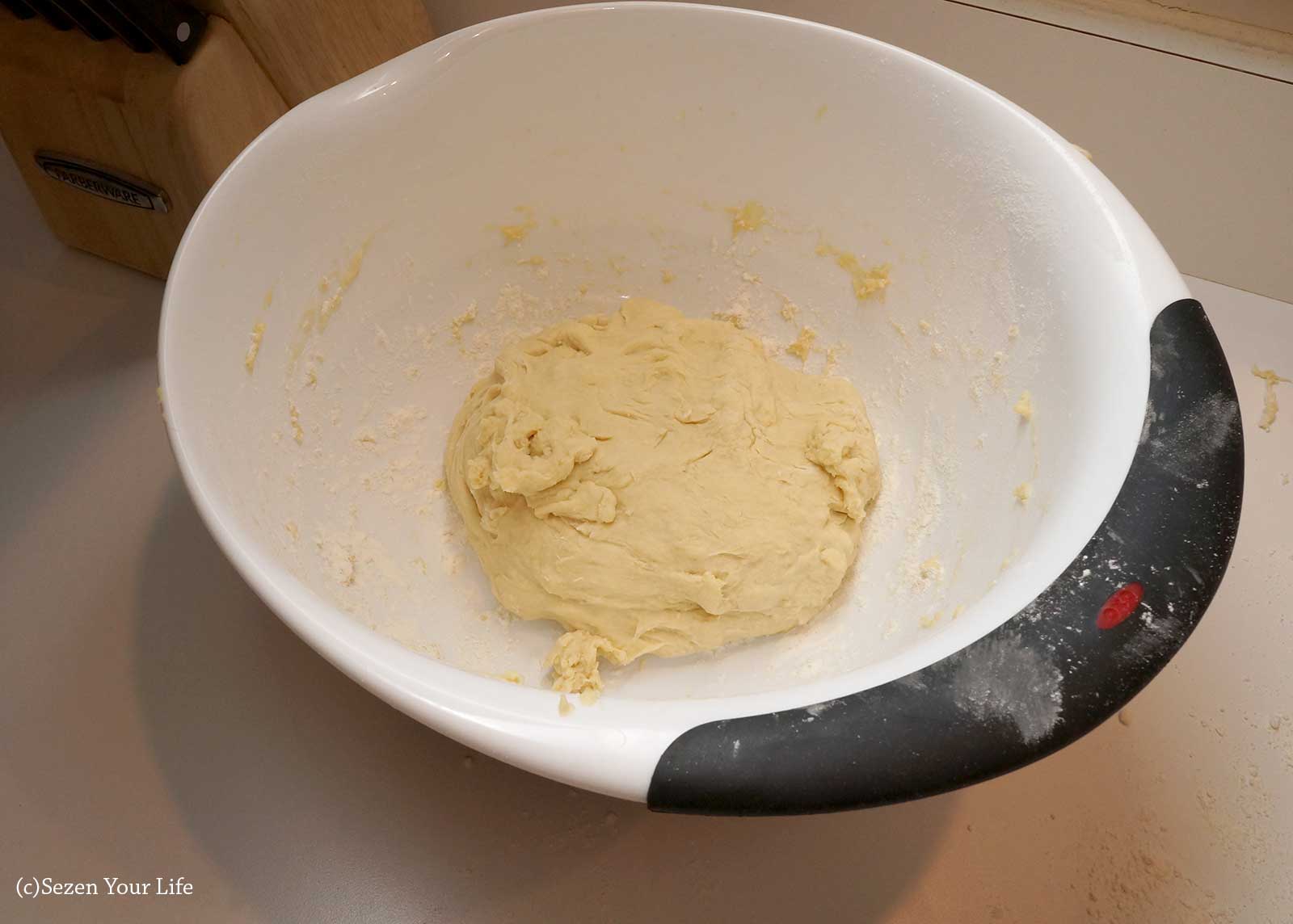 The box says to just let the dough rest 5 minutes, but Grandma's recipe says to wait until the dough has tripled in size.  This took longer than 5 minutes for me.  I was also making chili in the slow cooker that day. To help speed up the process, I put the dough back in the bowl, covered it with a tea towel, and balanced it on top of the slow cooker.  You can also put a heating pad underneath or simply wait for it to rise by itself.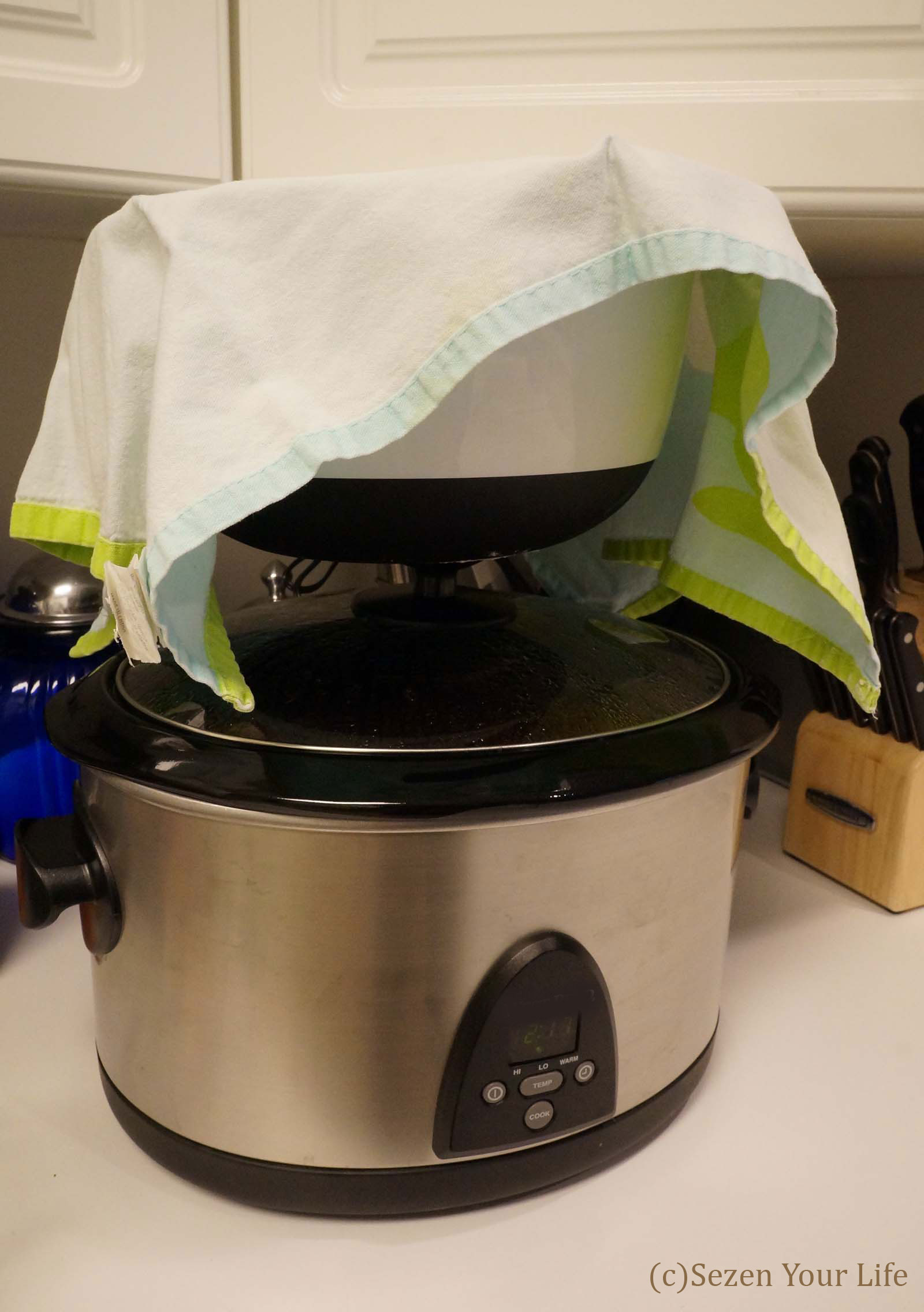 Stop following the directions on the box at this point.  Once the dough has tripled in size, roll it out on a floured surface into a rectangle about a half-inch thick.  Brush with melted butter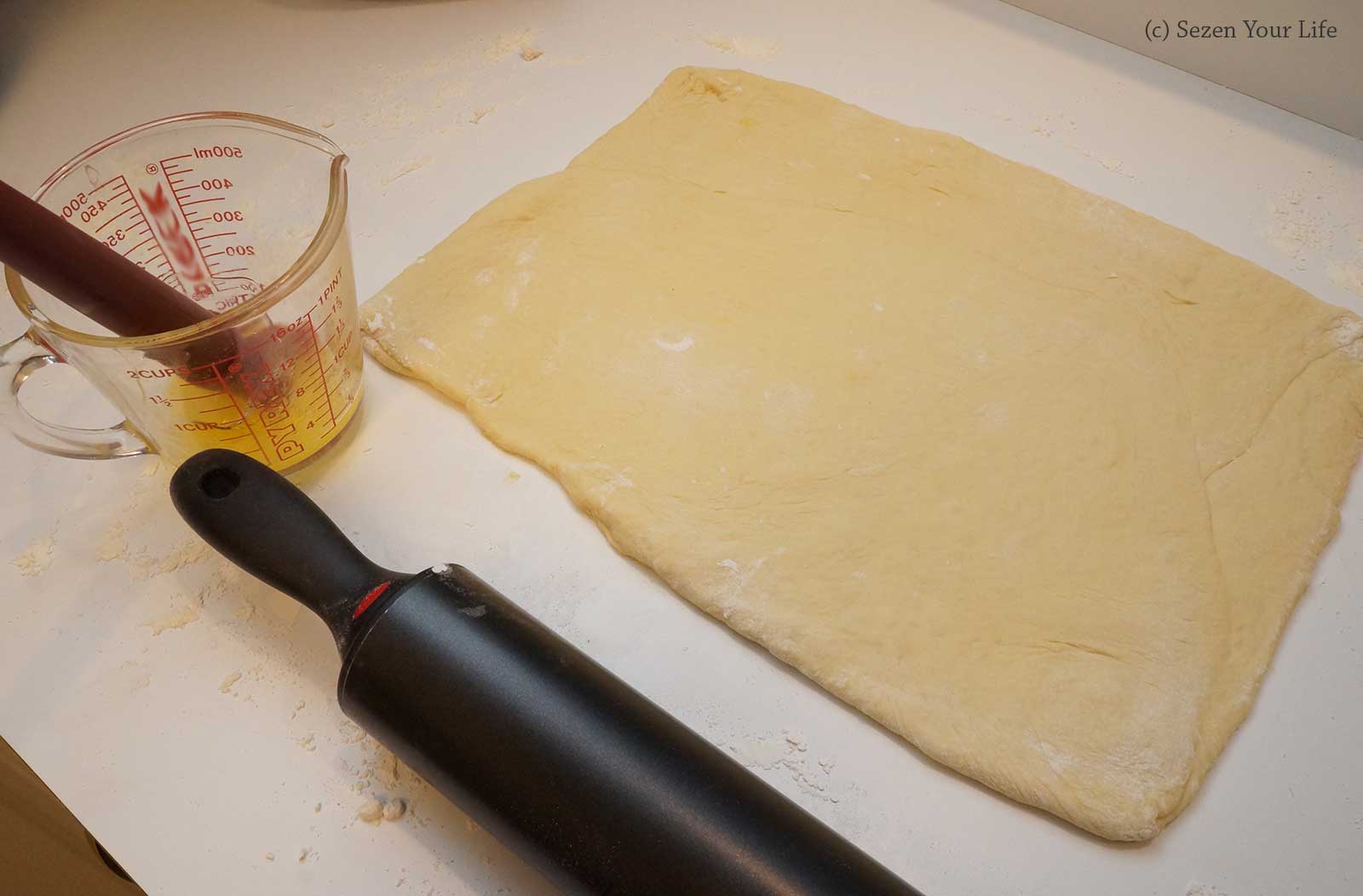 Mix together the brown sugar and cinnamon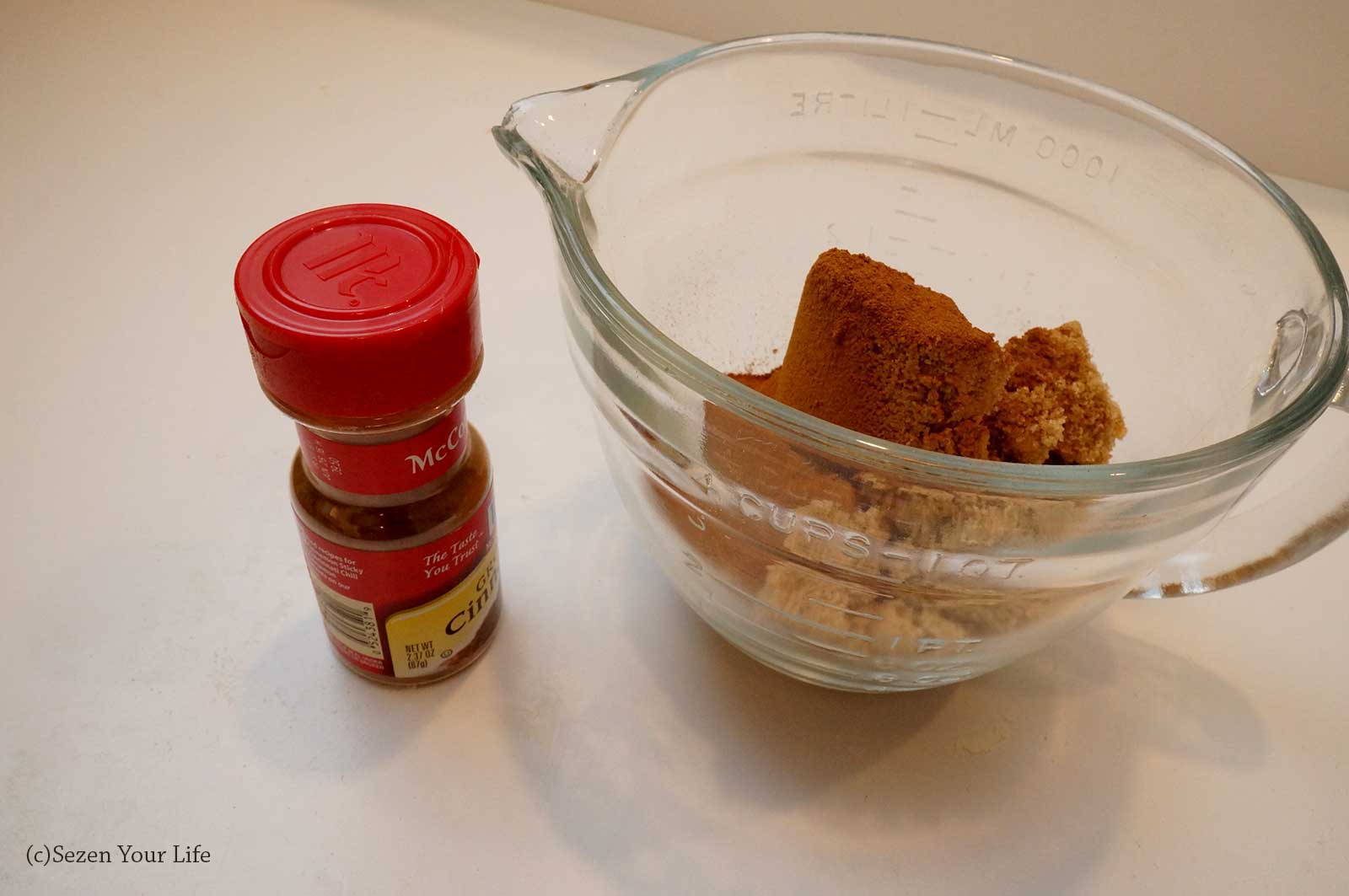 Spread the sugar and cinnamon mix over the dough on top of the melted butter.  It seems like a lot, but just pile it on the best you can, it's worth it!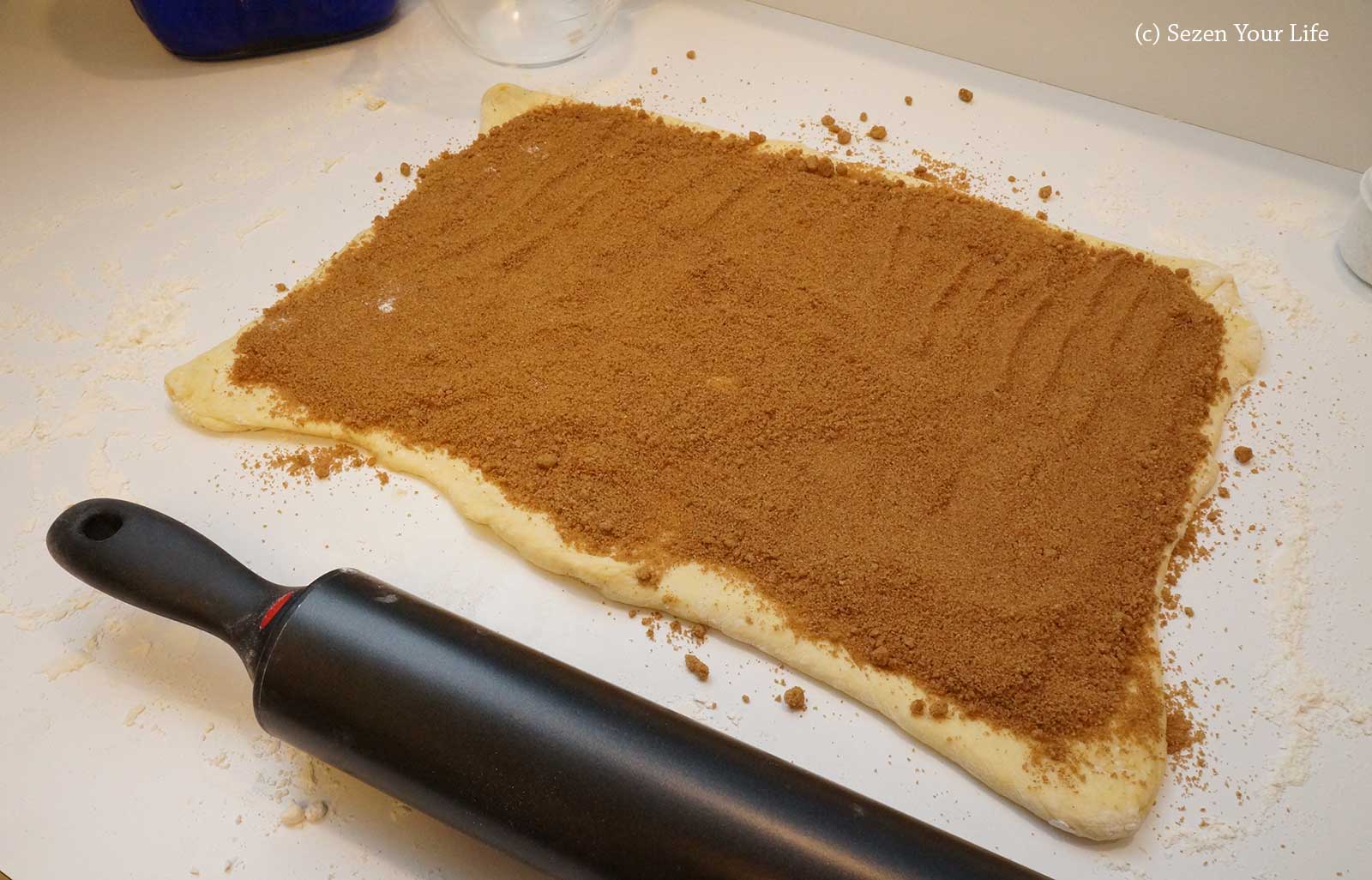 Roll up from the long side.  I should have pinched and sealed the ends better, but they still turned out fine.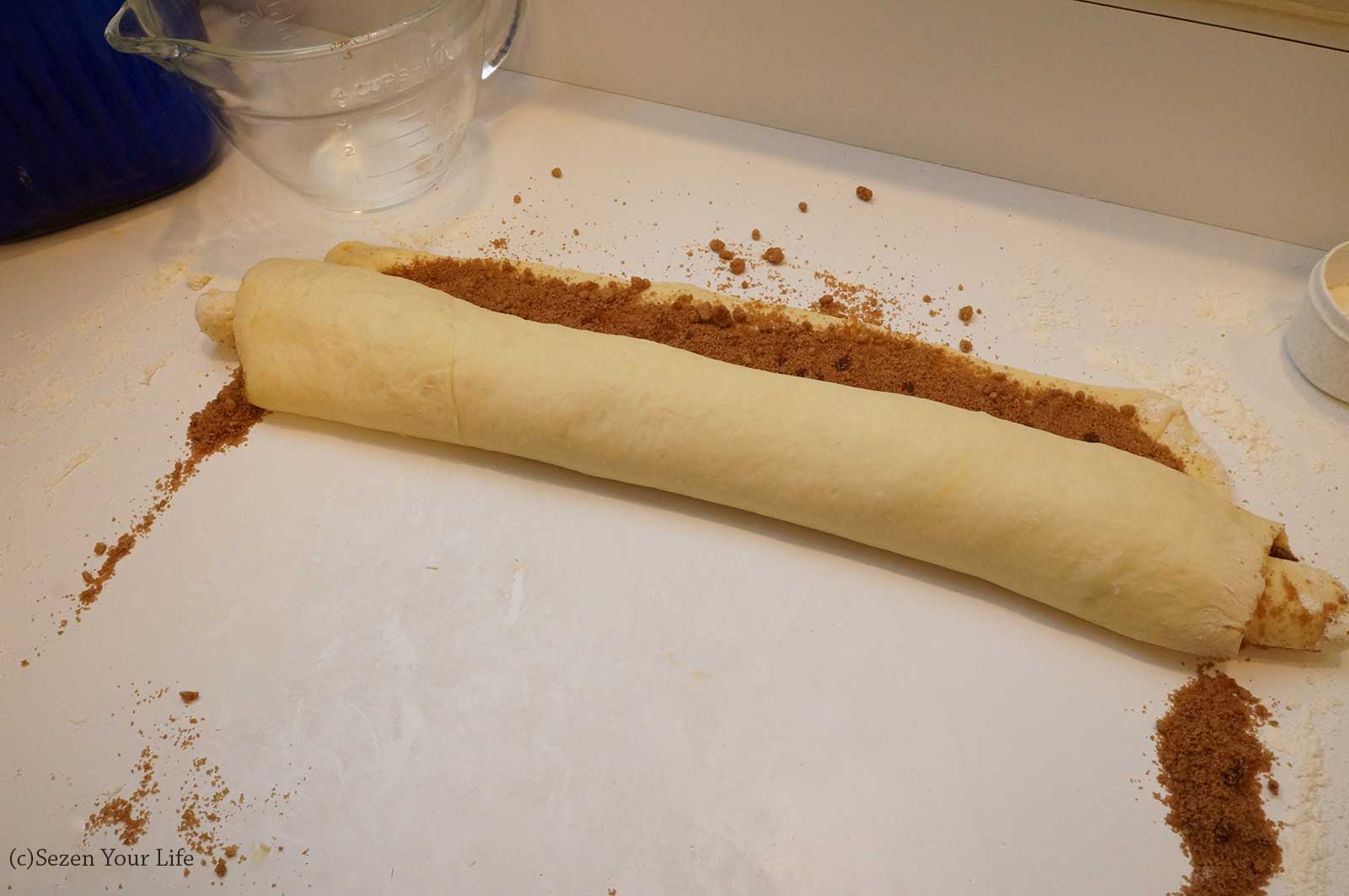 Cut in 1 inch slices, I went 2 finger widths apart. Place cut side down in greased pan, let rise until they spread out to fill the pan.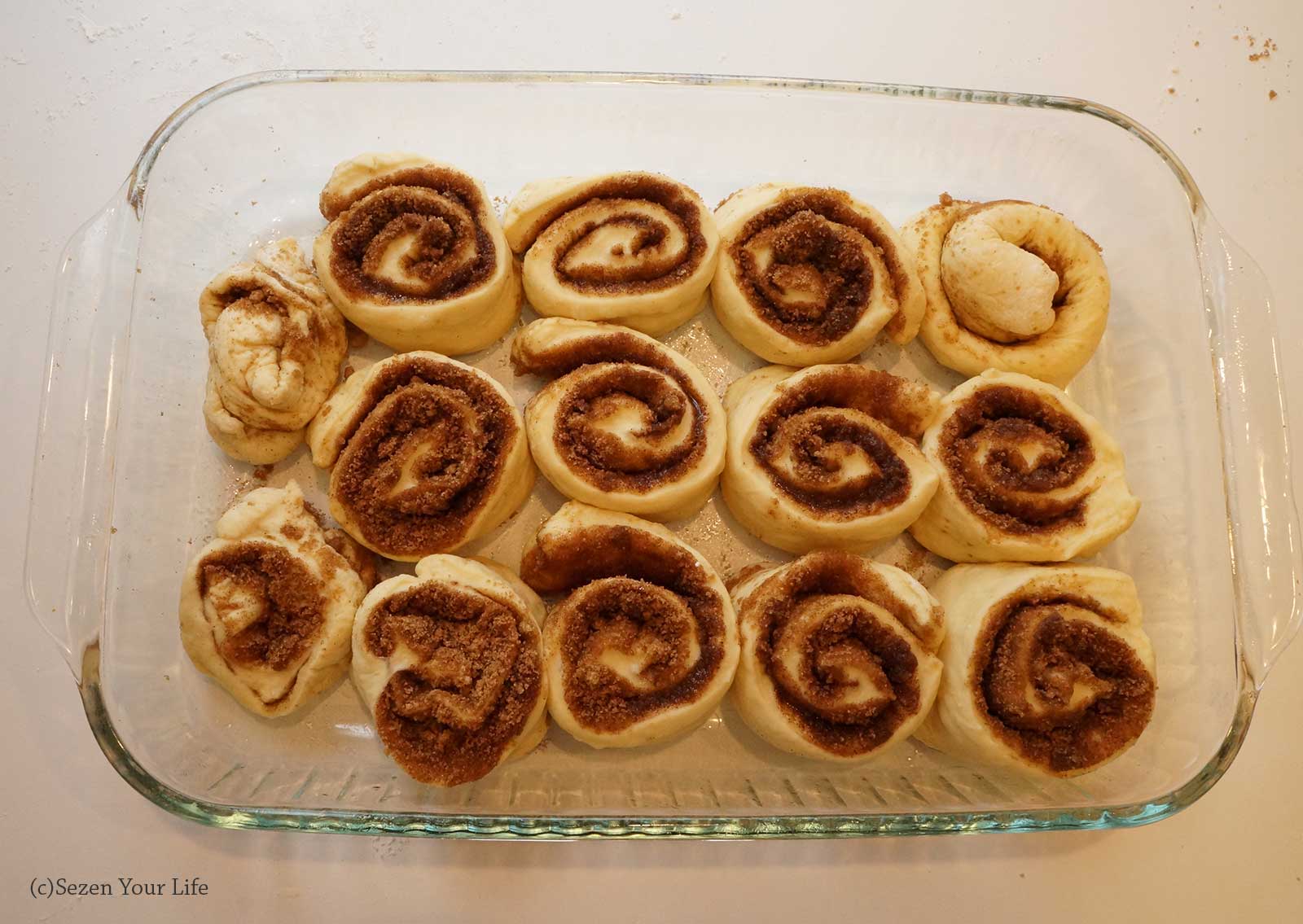 Bake at 375 degrees for 20 to 25 minutes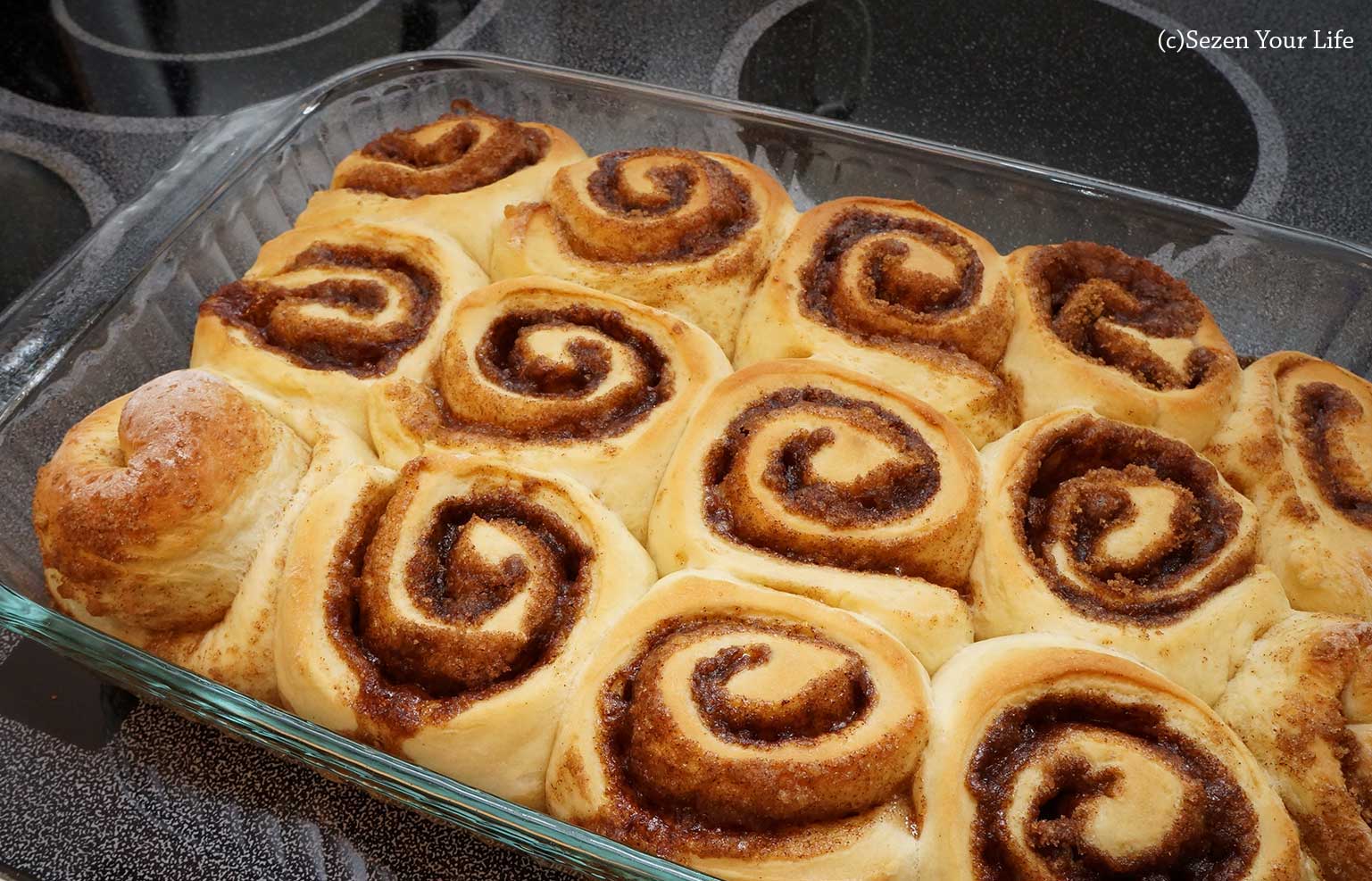 Let cool completely.  Mix powdered sugar and small amount of milk.  Adjust the amount of milk until you have a smooth consistency to spread over the rolls.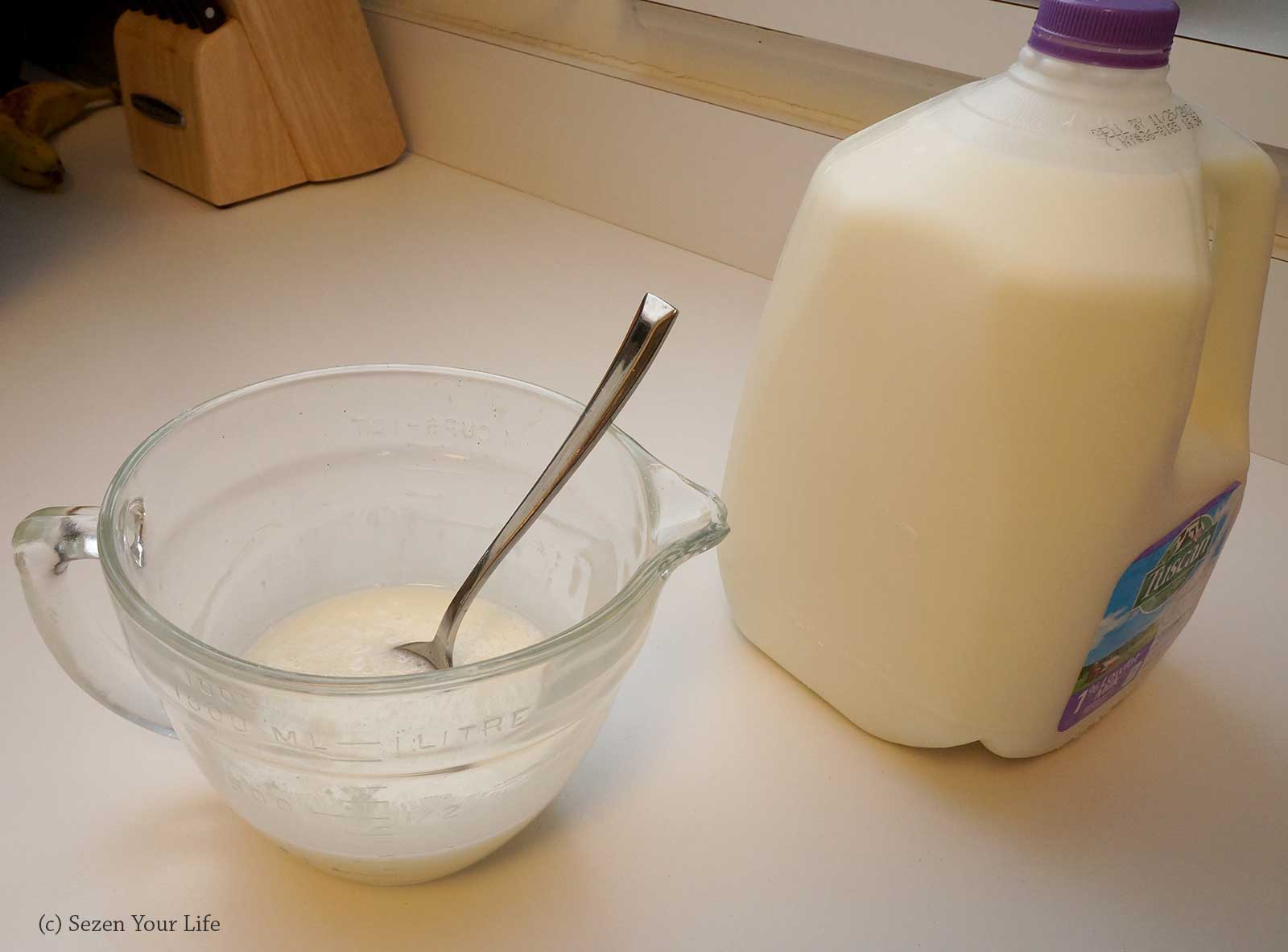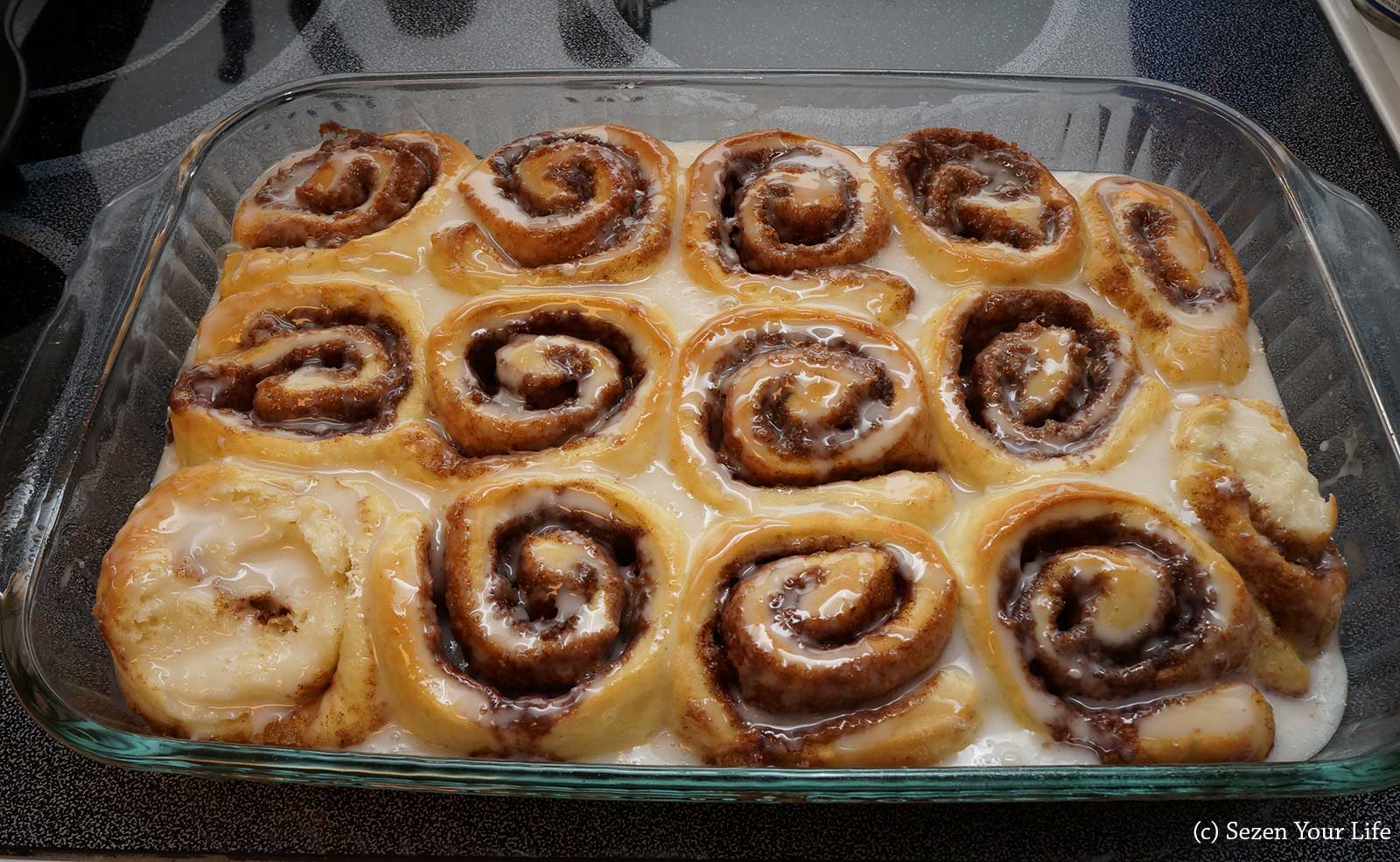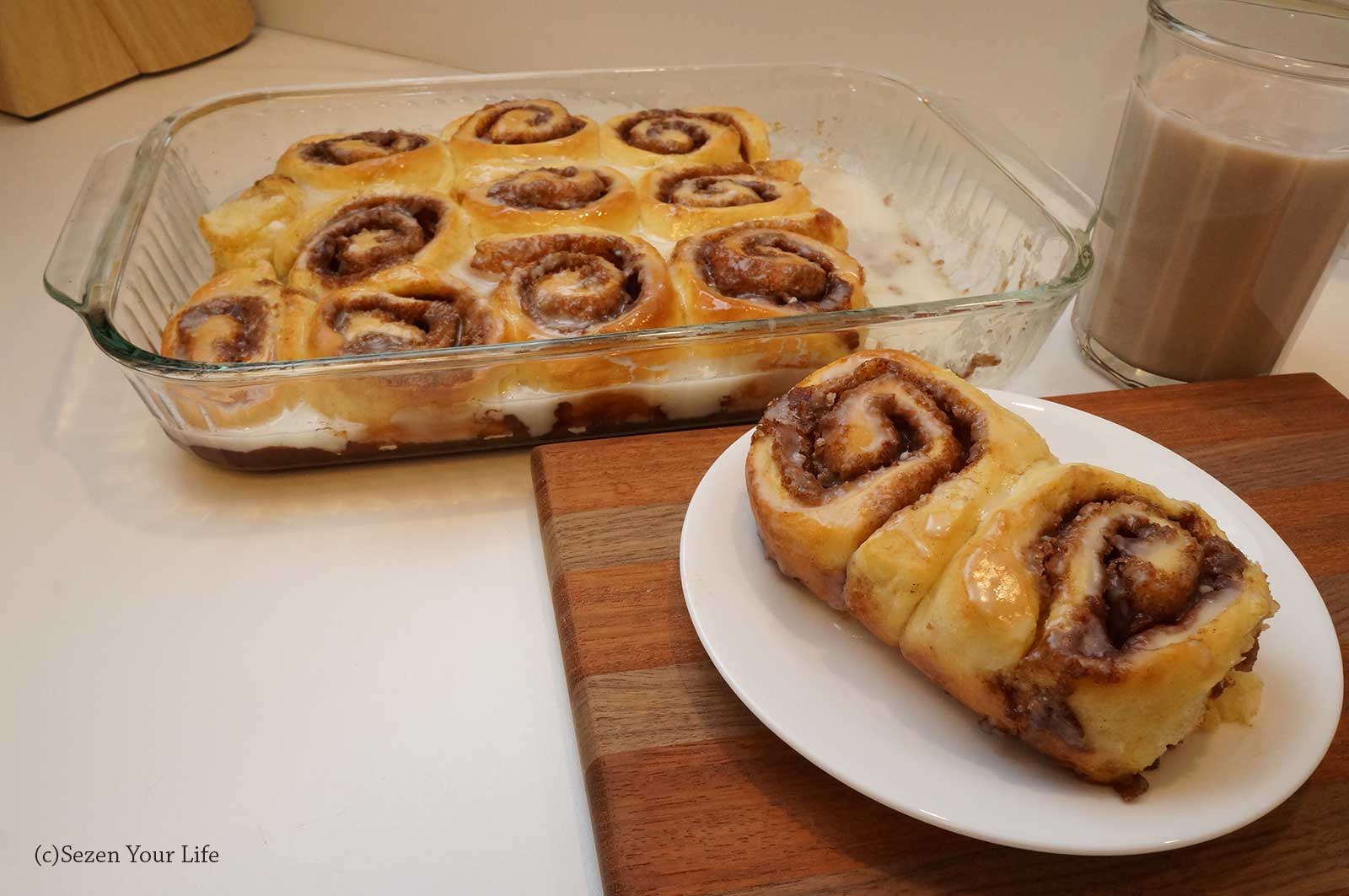 Delicious!  Another one of Grandma's recipes in the books. I love it when our kitchen has the taste and smell of home.
You Might Also Like: