*UPDATED – You can also prepare this recipe using your slow cooker by adding all ingredients (I omit for the flour) and cooking on low for six hours.  You can add rice or noodles, as well.  I like to use the frozen Lo mein noodles, and throw them in about the last hour or 30 minutes. The chicken comes out unbelievably tender.
Lately, we've been craving food with a slight Asian flare.  Not feeling quite up to deep-frying or making my own egg rolls, I decided to start small and use one of the recipes I know my husband enjoys, Sweet and Sour Chicken with Pineapple and Rice.  This one is easy on the clean up since the main ingredients are cooked in an oven bag.  The recipe was perfected by my husband's grandmother, but it originates from the Reynolds Oven Bag website.
2 Tablespoons flour
¼ Cup packed brown sugar
¼ Cup vinegar (Grandma used the dark/apple cider vinegar)
2 Tablespoons soy sauce
20oz can pineapple chunks in juice
4 boneless, skinless chicken breast halves
Large oven bag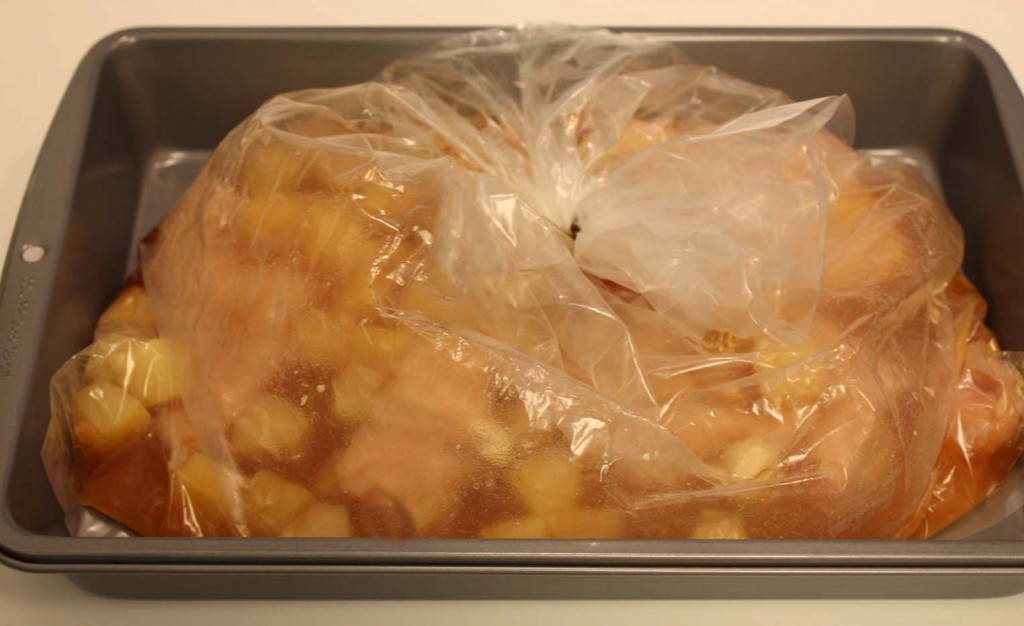 Shake flour in oven bag, place in baking pan
Add brown sugar, vinegar, and soy sauce to bag; squeeze to blend
Add chicken and pineapple to bag, turn to coat ingredients with sauce
Arrange an even layer in oven bag along bottom of pan
Close bag, cut 6, half-inch slits in top to release steam while cooking
Bake 30 – 35 minutes at 350 degrees
Serve with hot rice or noodles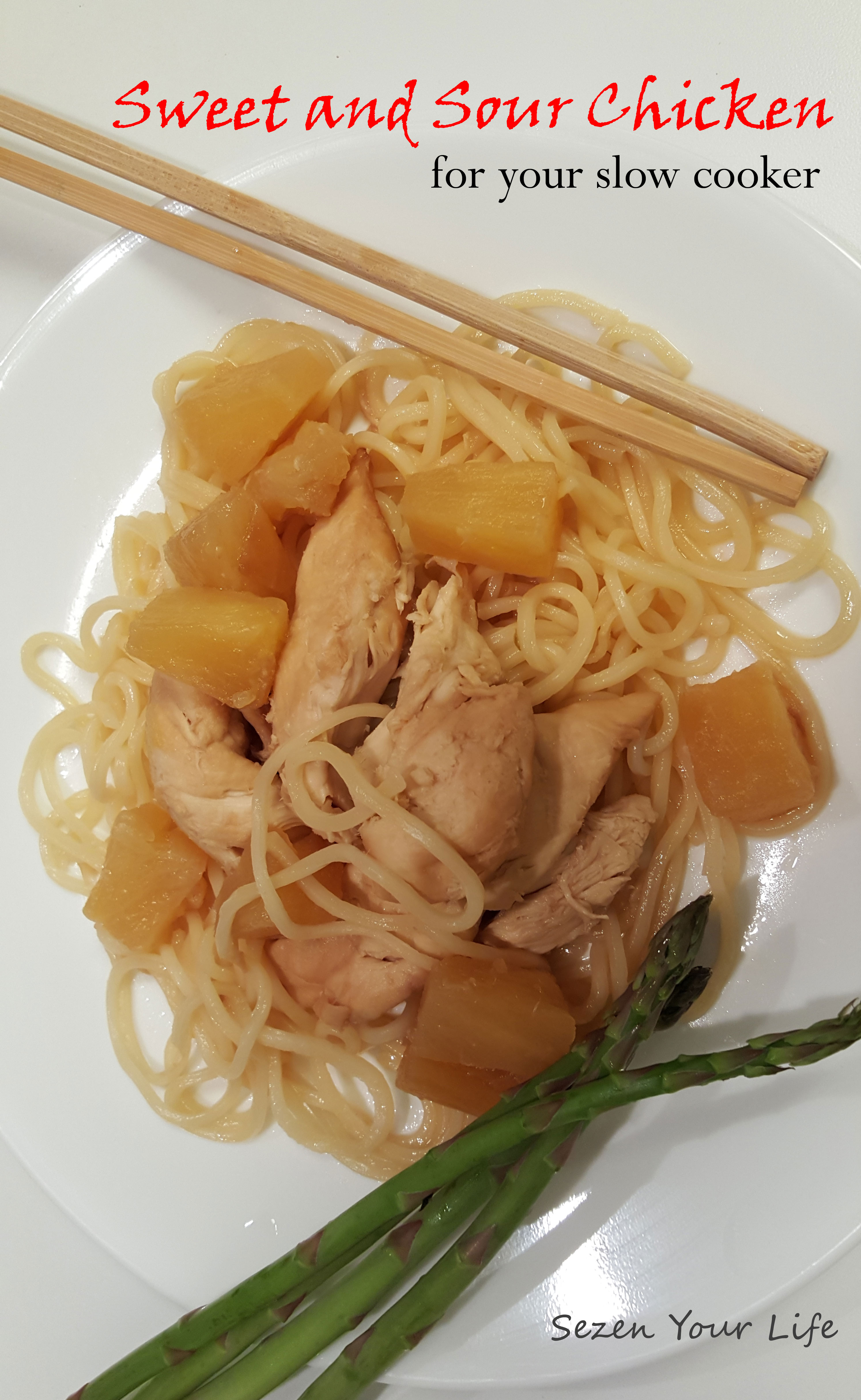 The original recipe suggests adding 1 medium green or red bell pepper sliced into rings to the bag along with the pineapple and chicken.  I think this would really boost the flavor and provide some additional color for garnish and appeal.  Our family prefers things pretty mild, but next time I might get a little ambitious and spice it up with the peppers.
Sweet and Sour Chicken with Pineapple and Rice, another tasty meal that is quick to prepare, easy to clean up, and will satisfy the family.  I'm chalking this up as another success and a new staple for the recipe box.
You Might Also Like: