Yes, you read that right, I no longer buy books for the girls.  Now before you get all crazy, let me start by saying I am one of the biggest advocates for children's literature.  My favorite job was working in the elementary school media center. I'm not here to tell you to chuck books and buy e-books because e-books are trendy, durable, and interactive. On the contrary, I love the touch and smell of real paper and have only read a handful of books from an electronic device.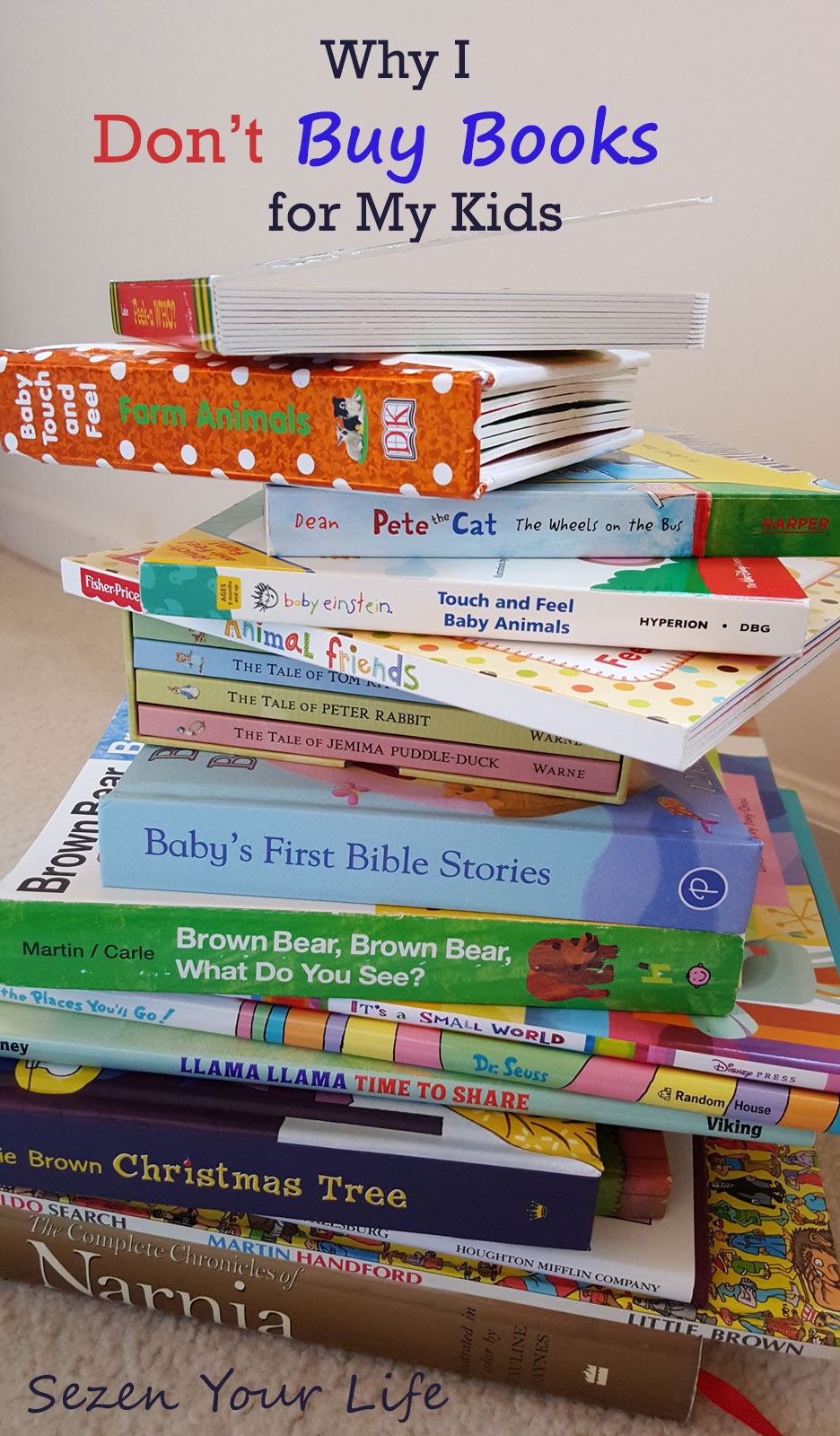 With that said, after 4 years, I've decided to quit purchasing books for my girls. Here's why: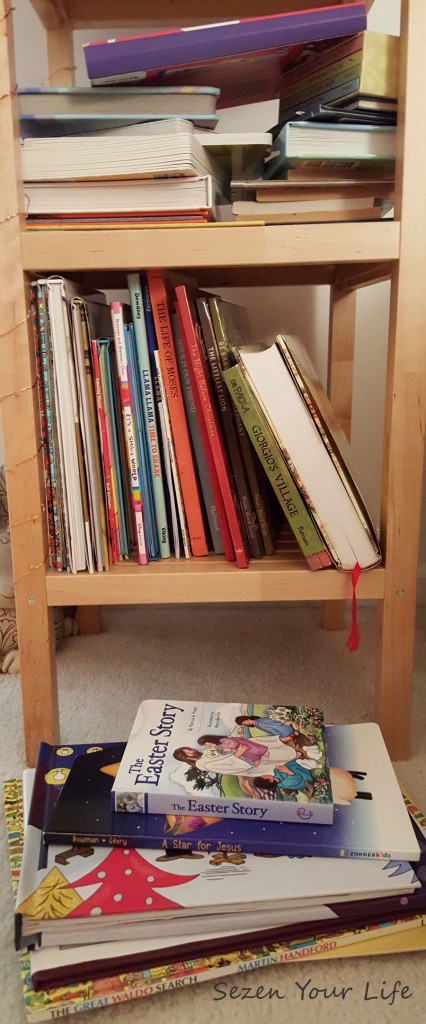 We are very blessed with numerous books already. I was beyond excited to read with my kids, and from the early stages of pregnancy I began building a children's library in our home. The girls have access to books in practically every room of the house.  Some of them are books I loved as a child, some are the actual books I read as a child, many are new ones I found while shopping, and others are gifts from friends and family.
Kids quickly outgrow books, just like clothes and toys.  This one isn't one of the biggest issues for me, especially since younger siblings can read them.  Books are good around here for at least a few years.  And after that we're happy to donate them. But I don't need 6 books about potty training sitting around after we have that mastered.
My girls LOVE the library. Outside of the park (my kids love to run), the library is where they ask to go most often.  We have several nearby, chock-full of awesome books, toys, puppets, computers, artwork, fish tanks, and sometimes we can even sit in on story time.  I also love seeing the smile on our librarian's face when we show up. She's in her 70s and is wise. She is concerned her job and their beautiful building will someday be obsolete.  I pray that day never comes. I know as a mom of little ones it can be hard to get out, but we always have a great time when we go.
Last but not least, books make a great gift idea. We have lots of friends and family members who always need ideas for the girls for birthdays and holidays. They love to buy books. It seems like many people would rather buy a kid a book than a toy.  I'm of that school of thought anyway.  Books don't take up that much room, they are educational, easy to wrap and ship (you can actually get discounted rates at the post office when mailing books, ask about media rates!), and there are books for every occasion. It's an easy option and often inexpensive. I'm happy, the girls are happy, everyone is happy! That's the way it should be.
So enjoy the books you already have, donate the old, visit your local library, and leave the purchasing to the gift givers.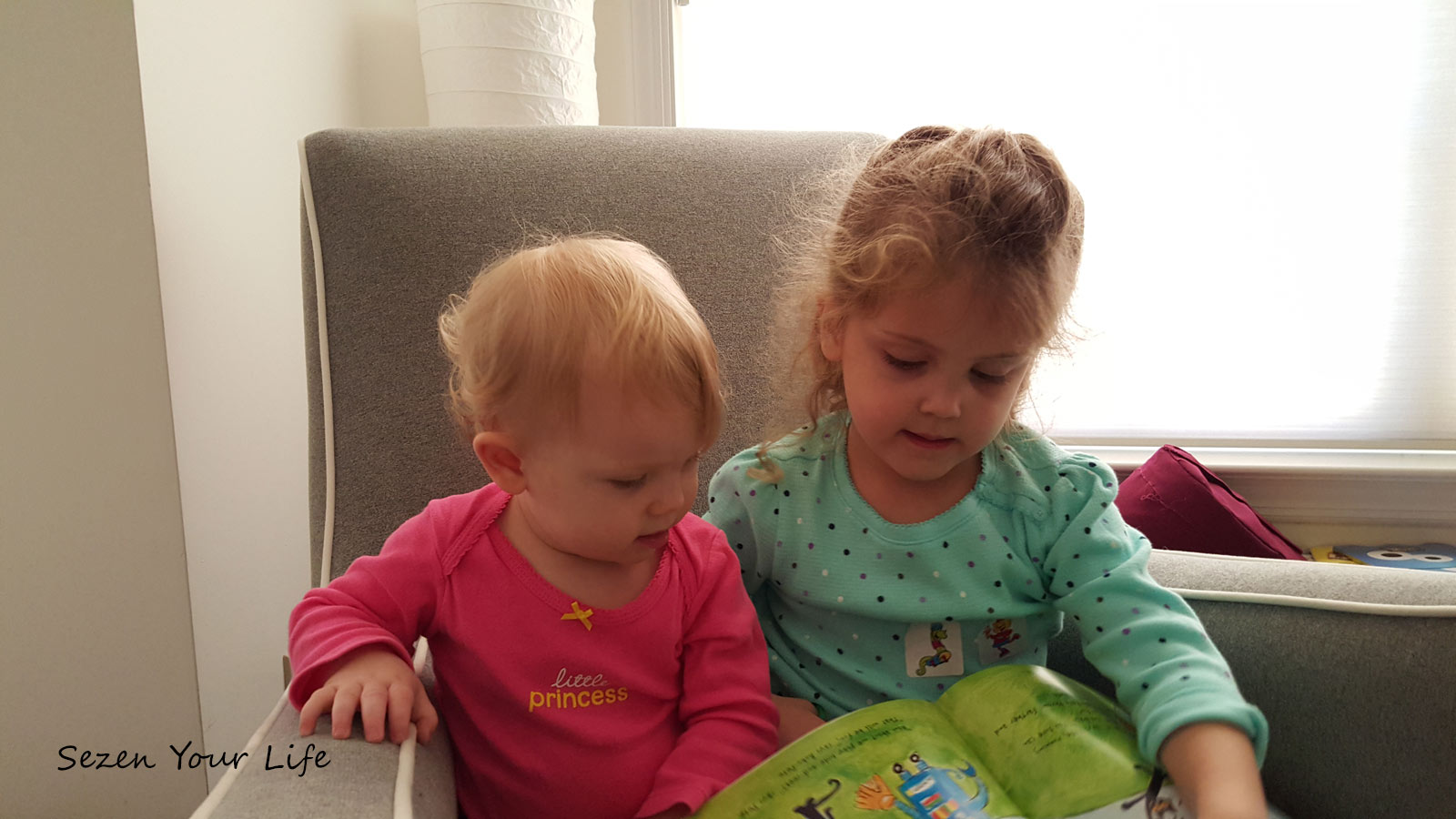 You Might Also Like: