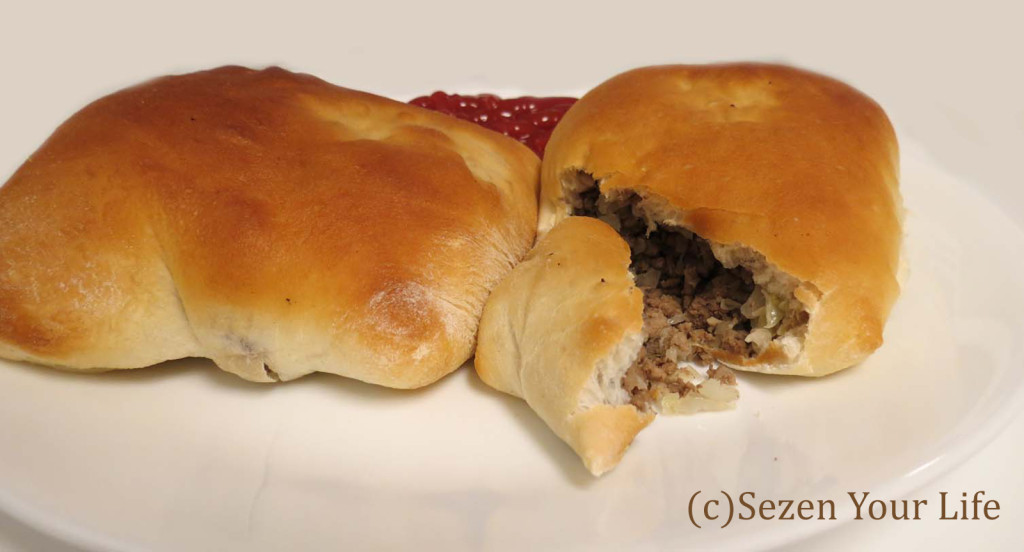 Craving a taste of home and needing to have some quick options on hand when family came to visit, I decided to give my Grandma's German Cabbage Burger recipe a try.  Back in Nebraska they actually have a restaurant chain that sells something similar, and many call them "Runzas".  The name Cabbage Burger can be a little misleading for people unfamiliar with this culinary delight.  It's not a new type of veggie burger, but a savory mix of ground beef, cabbage, onion, and seasonings all wrapped up and baked in warm bread dough.  A meal in and of itself, Cabbage Burgers are great for dinner or to freeze and keep on hand for a quick bite.  Here is the recipe from Grandma, and I have also included a link to one very similar that helps speed up the prep time by using frozen bread dough rather than making it from scratch or using hot roll mix.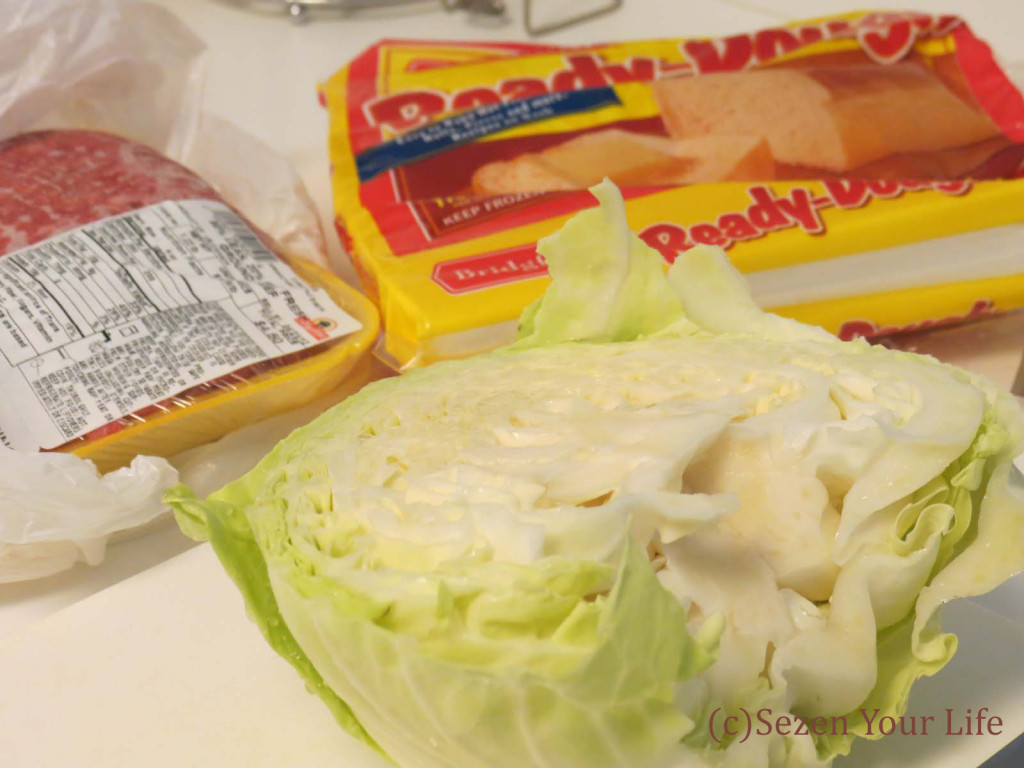 Ingredients (yields about 12):
1 package hot roll mix (or since I was short on time I used frozen bread dough that was thawed)
1 small head of cabbage chopped/shredded 
 1 onion chopped (I just used onion powder to taste)
Salt/Pepper (I also used a little garlic salt)
2 pounds ground beef
2 tablespoons of butter (melted)
Cooking Directions:
Brown beef in pan over medium heat and drain
Add beef, cabbage, onion, and seasoning in pot over low to medium heat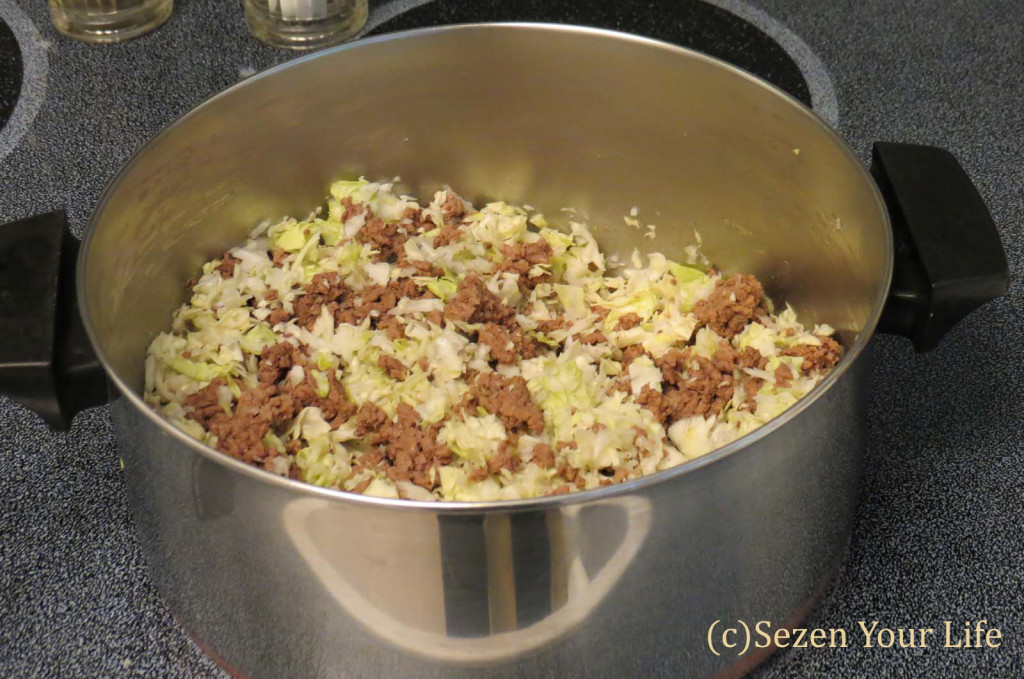 Cook until tender, stirring occasionally
Remove from heat and let cool
Roll out dough on floured surface to about 1/4″ thick, cut into 6″ squares (or divide frozen loaves into 6 sections each, and roll out)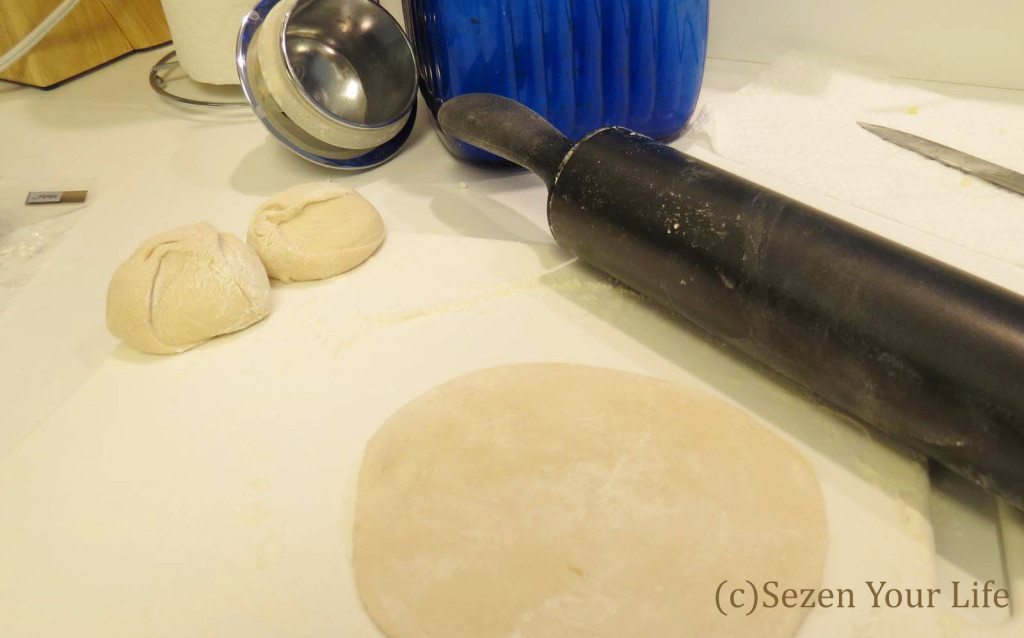 Put 1/2 to 3/4 cup of cabbage mixture in the center
Bring up corners and pinch sides together to seal
Place pinched side down in greased baking pan
Let rise again; I wait until they are touching then put them in the oven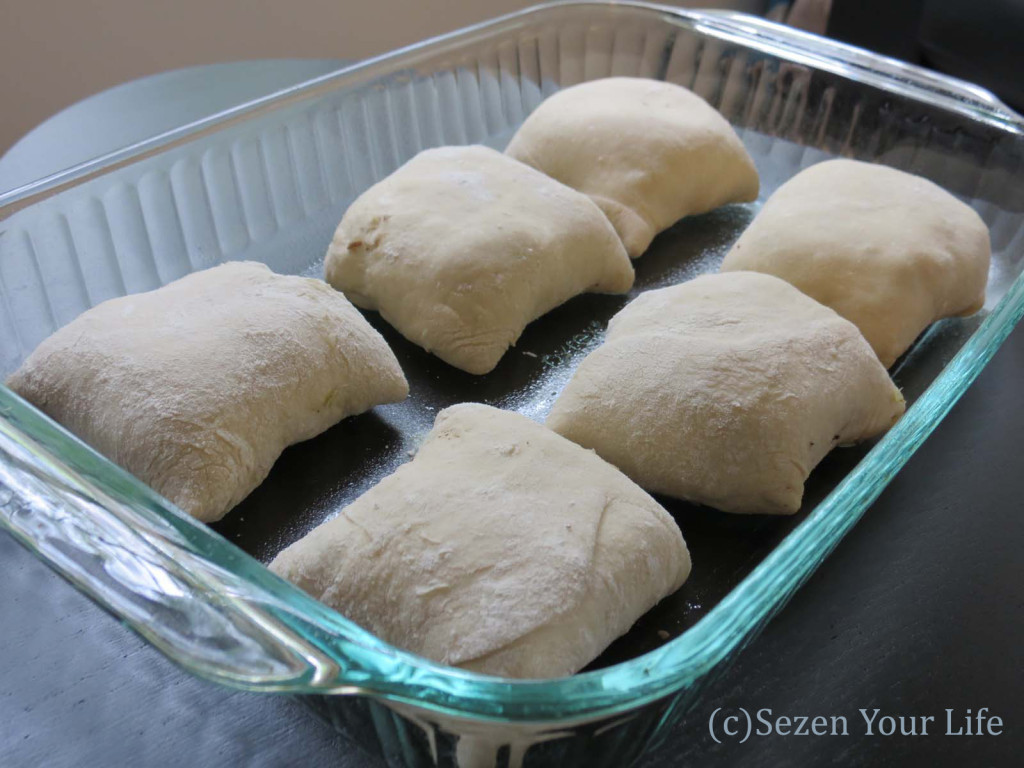 Bake at 375 for 15-20 minutes or until nicely browned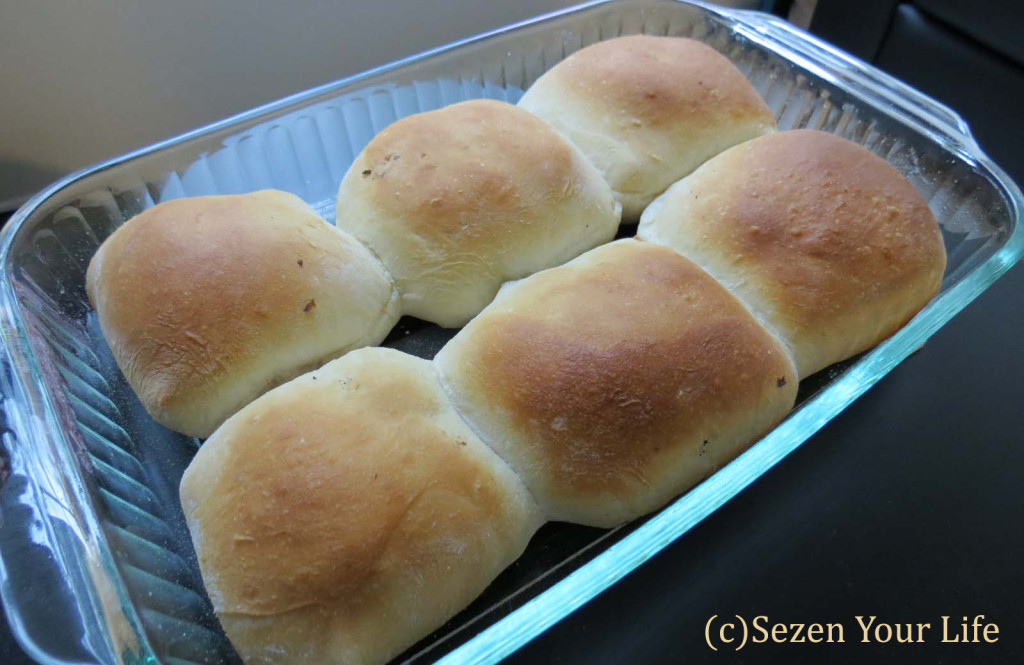 Brush tops with melted butter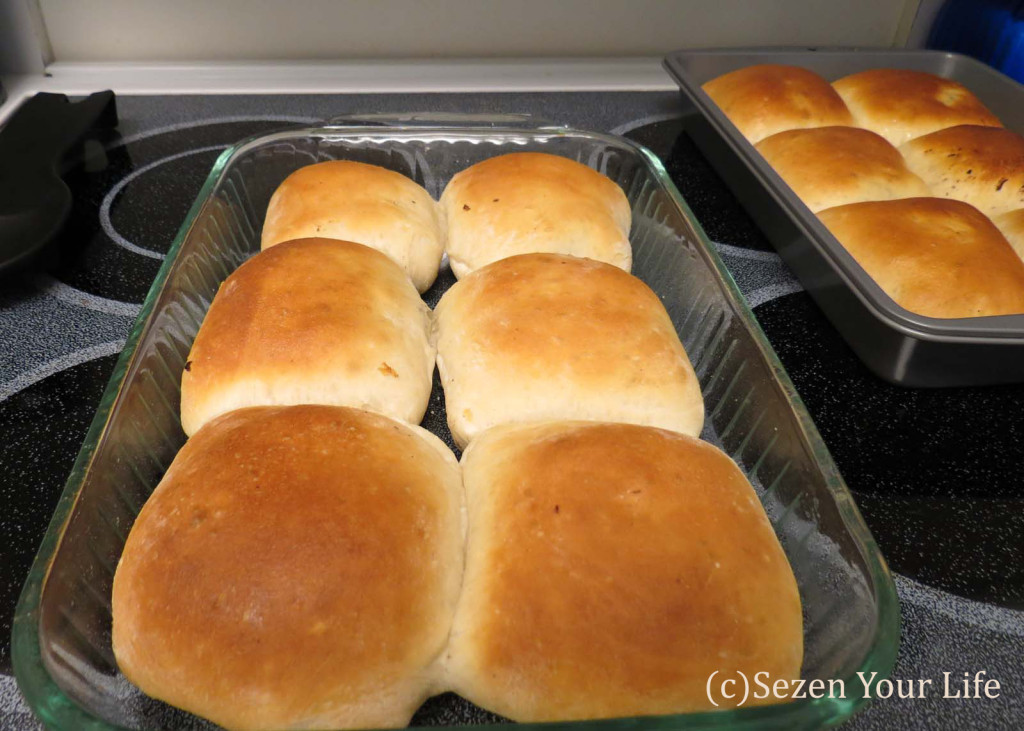 They are great with a little ketchup and you can cut a slit in the side to add some cheese, as well.
-Or here is the link to AllRecipes.com incorporating the frozen bread dough.   Both are very close to the same ingredients, it just depends on your personal taste and available time.  Enjoy!
Are you a cabbage burger fan? What special ingredients do you like to add, mushrooms, Swiss cheese, barbecue sauce?  Send me an email or comment below.
You Might Also Like: